The 10 Most Entertaining SEO Blogs You Can Follow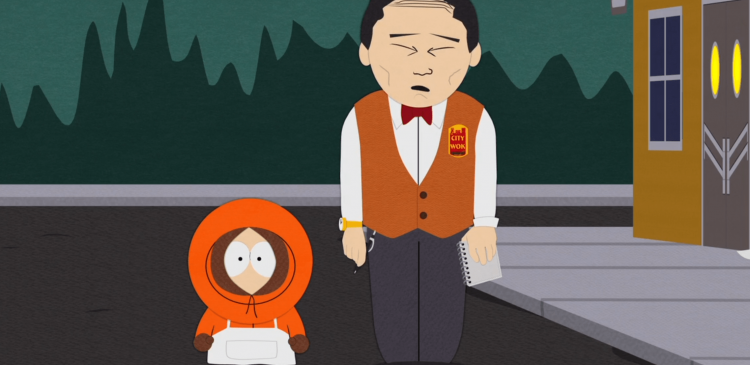 "I'm sorry, Dennis. I just can't finish a whole article!" That's what they always say when I ask (force) people to read SEO related posts…
SEO is not boring!
That's what we in the industry tell ourselves and everyone nearby if they'll listen to it.
Because it isn't. Really. I like to joke about it but it's the most exciting thing there is.
Between dealing with rabid Pandas and killer Penguins and—dear god—the occasional bloodthirsty Hummingbird, there's a lot of wildness to this world we live in. There's quite a bit of humor in it too, come to it, as well as entertainment.
It's all in knowing where to look.
So today we're going to be looking. Below are some of the best SEO blogs to follow if you want to discover the more entertaining side of this industry. They're also good if you need a bit of a reprieve even as you keep learning something.
Everyone loves SEO reaction GIFs, and this blog has a lot of them. Here are two I found especially enjoyable: a response to an SEO blogger blocking you on Twitter for disagreeing with him and one to another claiming he has an inside track on organic.
Another SEO reactions blog with some hilarious entries. Take a look at this and this, for example (we've all been there!).
Jay Acunzo technically writes about content marketing more than SEO, but he's still more than worthy of a spot on this list. He produces smart, engaging posts that start out with an anecdote on his friends' marriage vows (like this one) and the occasional app-name-dropping poem for a bit of stress relief.
He also puts out fantastic resource lists for content marketers to mine, like this one which starts out talking about his mom's marinara sauce and which later gets peppered with variants of the word "crap". I like "crapola", but given Jay's Italian heritage, I'm also pondering sending him an email to suggest "crapolini".
Ian Lurie is one of the most recognizable voices in marketing today and he regularly gives out great, sensible advice for other SEOs on his blog. That's not unusual: a lot of SEOs do that. Where Ian differs from the majority is that he usually does it with a candor that's a genuine joy to read. Take a look at these posts, for instance, where the title already gives you a sense of what he's like: Internet marketing for Asshats and Mobile SEO – Should I Be Worried.
He also puts up posts like this every now and then (because a lot of us wondered about Twitter's little stars to hearts thing too).
AJ Kohn is possibly one of the best writers in the SEO world. He's smart, articulate, and always carrying advice bound up with all the right caveats. Even his blog's name is smart (it comes from the technique of treating search engines as blind five year olds). He's not afraid to call out things like roundup posts either, where most of us just welcome them as opportunities.
The man talks to people who comment on his posts too, and in a way that reveals a wealth of thoughtfulness. Take a look at some of his remarks (and the post itself) here, for instance.
Glen Allsopp is a wickedly brilliant marketer who dishes out a lot of funny and often thought-provoking material on his blog. He's not shy about jumping into controversial topics like PBNs and what blackhat is or isn't. He's consistently exciting and generally provocative. In fact, visiting his blog often feels a bit like taking a walk in a place where beasts lurk just behind the bushes. But then again, that's probably true of all SEO activities.
Here's a (potentially quite dark) article from him on SEO, stocks, and Google penalties.
7. TripleSEO Blog (Update: TripleSEO is gone for some reason, just visit this roundup post for some awesome SEO Tips)
Chris Dyson is yet another candid, knowledgeable voice worth following, especially when he puts out posts like the one where he advocated Scrapebox as a white hat utility. He's always timely with his posts and is usually among the first to react (in time-honored GIF fashion) to things like the "SEO is dead" article published in 2013 by The Guardian. Here's one of his funniest posts, by the way.
This one isn't for everybody—but if it's for you, you'll love it instead of just liking it. Bill Slawski provides some unique perspectives on SEO because of his law background. Some of his most interesting posts talk about patents that Google has been granted or currently has pending, as well as what they may mean for the industry.
It's not the sort of stuff you can read mindlessly or even for relaxation, but it's definitely worth reading if you want to stay abreast of (currently) the biggest, baddest search engine. Oddly enough, it's also pretty fun—as in "my brain is so working out but loving it" kind of fun. Take a look at this article on Google's idea of using a surprisingness value for fighting map spam, for instance.
Mark and Eric are two very funny guys who also just happen to be very talented SEOs. A lot of their posts are videos where the two have a slightly odd, often comical exchange on the topic at hand. Try this one out, for example, where the two talk about whether or not Google still loves Wikipedia.
Even when they don't do their dialogue posts, there's usually still some entertainment mixed in with the value of the data being shared. Don't you love the face on the main image for this one?
Jacob King is… a lot of things. He's irreverent, funny, a member of the dark side, and a joy to read. Even when he picks on SEO tactics you know you've tried out yourself, you end up laughing right along with the rest of them. Here's a fantastic post he did on why expert roundups should die.
As a tip, read the comments section of that post. It has some pretty funny bonus stuff.
Just a mild warning, though: his blog isn't for you if you don't like even the faintest bit of soot on that white hat of yours. If you can appreciate about 51 (not 50!) shades of grey, though, you'll love it.
A Few Bonuses Currently on Hiatus
These three are worth a look too for some amusement and information, but they haven't been updated recently.
HitReach has a highly creative and capable SEO team, and those cardinal traits manifest often in the stuff they put up on the blog. If they're not posting interesting samples of content marketing campaigns, they're giving us great tongue-in-cheek comics like these. It's hard not to enjoy yourself on this blog. It hasn't been updated in a while, but a lot of the stuff there is still worth a look.
SEO and Ryan Gosling. Hey girl, you know you've always wanted to make that link.
More SEO reaction GIFs. Why? Because we love them. Deeply.
That about rounds it up here.
There are a lot of other entertaining blogs worth considering, naturally, but these are the ones that came to mind first as I was writing this.
Think I missed something important? Bash me for it in the comments section and add your Gif there!
Just make sure to tell me what blog it is and why it's worth following for entertainment.
Have a Gif to share? Tweet this article to me on Twitter with your Gif!
(On a side note: This will probably be the last post for the year. I'd like to wish everyone a very Merry Christmas! Happy Holidays! 2016 will be even bigger.
Take The Conversation Further
We'd love to hear from you about this article. Join the LeapFroggr Lead Generation Dojo!