Getting Links is Not EASY, Deal With It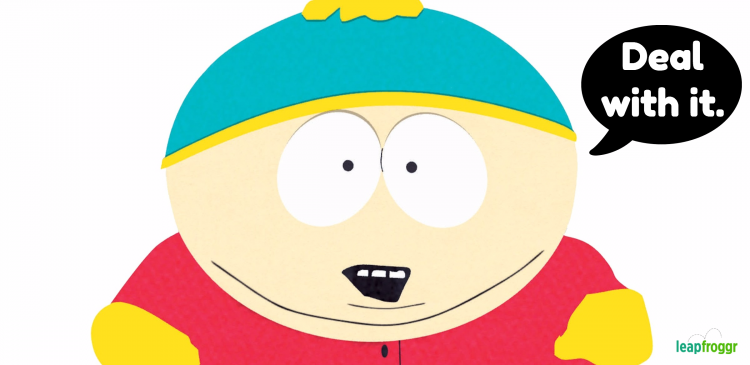 I've been away for a few months to work on my startup. It's been a real challenge but it's helping me grow further as a person, as an entrepreneur.
As my schedule has permitted me to start writing again, I "think" I'm actually back now!
To those that have continued to support me and this blog, I thank you. You guys are awesome. Let's connect on Snapchat some time.
Anyway, let's get this started.
I wasn't supposed to write until next year but I met with a "potential" client recently and to make the long story short, they wanted some digital marketing done, mainly SEO.
So, we talk and they tell me that they don't know anything about SEO.
I show them the SEO checklist, I talk about the importance of on-page SEO and how off-page SEO/inbound marketing works.
Then, after all that, they tell me that they don't need on-page SEO. They just need link building.
Then one of the people that was in the meeting cut me off and said that what I was talking about was not accurate because they've done SEO before and their provider did an amazing job without doing those "other" things.
So besides lying to my face, they want to tell me what's right and what's wrong.
They showed me the traffic they have and how they are already doing well.
They told me about their main provider and what they actually pay for them. They talk about their work being expensive though they get 500 "great links" a month so that's all good for them. As long as they get traffic and they make money off of it.
Basically, they want a provider that can give them even more links with a lower price.
I asked how much they spend now and asked for the site URL they needed the work on.
I took a look for 5 minutes, told them I can match the price but it will just be for 1 link (LOL) and they asked what's so hard with it?
I laughed, excused myself and walked away. I just left. It just wasn't worth it. I could care less.
Why?
The traffic they have is from Direct traffic. SOLELY from direct traffic because they were a popular brand. They already have a major penalty and they aren't ranking. They weren't even aware of this.
They lied to me.
They have a WordPress site with a bunch of unoptimized pages, broken pages, etc.
They weren't open to listening to what should be done.
They aren't ready for a recovery campaign.
They lied to me.
They believed that it's really easy to get good backlinks.
This was a referral, so I checked it out. I wouldn't really even go and meet someone if it wasn't.
Well, that is the last time that I'll be doing that.
—
My Take
Anyway, that was what drove me to write about this "opinion" piece.
Getting great, legitimate links is NOT easy.
Deal with it.
You need to think of different ways to acquire those backlinks.
It's not just by turning on a piece of software and just letting it run non-stop. Heck, even creating your own private networks isn't easy, even if you are already in control of them. Believe me, I know how those things work as I've done them in the past.
Sure, once you know the right people, you can get some really awesome links relatively easy from legit websites and blogs BUT 500 great links each month for pennies?
Nobody will be able to do that for you unless you wanted spam.
It takes time, experience and savvy to build some great links.
Why Isn't it Easy?
If you are a business owner or a new link builder that came from a company with bad practices, then here are 3 main things that you need to consider.
You have to factor in manpower
You have research costs. You need to research targets, find a creative strategy, research the people involved. You also have outreach costs, successfully placed link OR not.
You have multiple direct manpower costs depending on the size of the project.
You even need to factor in the experience of the link builder as that's another cost variable. Those with experience can net you "easy" links as they might not need content but that's only because they have experience which makes it more valuable and NOT EASY.
You have to consider where you are linking to
Are you linking to a new creative piece? Are you linking to a landing page and is it already optimized? In any case, you'll need to put in the work to make the most of your link building campaign.
You have to be open to paid links
No matter what, when it comes to link building, there's always the chance that you need to pay for links. It will NEVER go away. It's just the way it is. Some people will want compensation for the link, no matter how creative you are in persuading them.
Now, factor in all those potential COSTS for different kinds of links and the WORK involved, then TELL me how link building is still EASY.
It's NOT CHEAP. It's NOT EASY. DEAL WITH IT!
—
Key Takeaway
If you are a business, then please be more informed.
There are lots of providers out there that are just in it for the cash grab.
I know you are busy, as a fellow entrepreneur, I understand how busy you can get BUT don't let your busyness destroy your business. (See what I did there wink)
We all get those spam emails daily about how "they" can help you rank with affordable packages that gets you X links a month and often, they can make it look like something that's "worth" a try.
Don't be tricked.
Building links takes time, strategy, passion and experience. Those aren't easy to come by, so they will cost money. Imagine how much work "500 links" will need.
If there's something that you can takeaway after reading this, it's that you can now ask the providers you talk with:
"Is link building easy?"
And if they say yes, then you can respond with:
"Link building isn't easy. Deal with it."
They should now be really honest with you about their offer.
From there, it's up to you if you want to continue to listen to their pitch.
Remember, if it's too good to be true, then that's already a clear warning sign.
Now, tell me about your story and experiences in the comments area below or add me on Snapchat and just snap me about them. Who knows, I might feature your story on this blog! 🙂
Take The Conversation Further
We'd love to hear from you about this article. Join the LeapFroggr Lead Generation Dojo!