Everything You Need to Know to Start an Email Marketing Campaign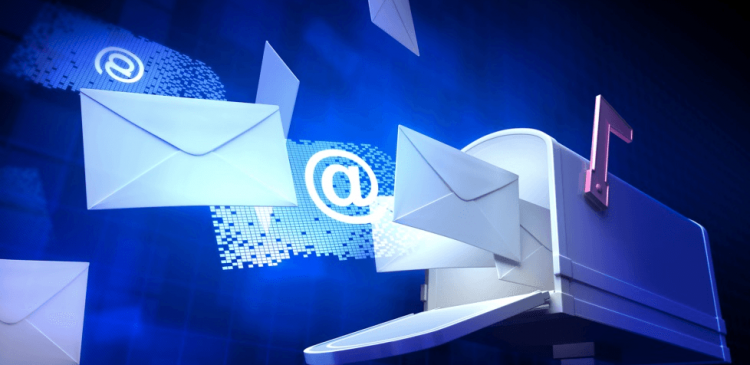 Nowadays, businesspeople create their own websites and use social media outlets to promote their company's products and services and communicate with customers. Establishing an online presence is a good way to increase your visibility and reach more and more people. More than ever, aspiring businesspeople are realizing the advantages of setting up shop online, especially when it comes to competing with other, more established businesses.
Marketing, of course, is part of the package. When it comes to e-commerce, digital marketing in particular is typically the go-to option. There are many techniques available for businessmen who want to practice digital marketing, but here, we're going to talk about just one in particular: email marketing.
What Is Email Marketing?
Simply (or obviously) put, email marketing is marketing using emails. It's the process of sending emails with the intention of marketing products and services and directing people's attention to your company. Email marketing is effective in helping you reach new customers, in improving your relationship with current ones, and in showing advertisements.
Most of the time, email services use filters to send overly promotional messages directly to the Spam folder, and email users also have the choice to send these kinds of messages directly to the Trash.
Here in the Philippines, I have talked with dozens of companies that practice "buying" email lists. Only to end up and see no ROI for their expensive list. It also leads to their email address (and domain emails) to get flagged as spam which means most of their emails, even to their existing clients, will directly go to the spambox.
Proper email marketing helps your messages avoid the Spam and Trash folders, but it isn't only about that.
It's about communicating with and engaging the recipients. It's about building relationships. It's also about practicing permission marketing, which you will learn more of later.
Ultimately, email marketing, if you do it properly, will help you gain your customers' trust and loyalty.
What Are the Advantages of Email Marketing?
Curiously enough, email marketing is one of those marketing techniques thought to be going obsolete. This statement couldn't be more wrong. In fact, it's been forecast that by 2016, $77 billion will be spent on interactive marketing, and this includes email marketing.  
Email marketing has several things going for it:
1. Everybody emails.
OK, so maybe not everybody, but majority of people who go online have email accounts. According to the Radicati Group's Email Statistics Report for 2013-2017, by the year 2017, the number of email users worldwide will go beyond 4.9 billion. That's more than the number of Facebook, Google+, and Twitter monthly users combined (and generally, to join these and other social networks, people need to have emails first).
There are also a lot of people who have email accounts, but aren't registered on any social networking site. The point is that while companies would argue that social media is a more worthy place to target customers, email marketing is still proven to be better in reaching more people.
2. Emails don't go away, at least not by themselves.
While on the topic of email marketing and social media, it can't be helped that people will compare the two. They have similarities, like the best time to send the messages, but they also have differences. In this case, a clear difference between the two is the "life span" of the content being posted or sent. 
For example, once you post your content on Facebook, it takes only a couple of hours for that post to be visible on the News Feed. You would then need to exhaust all means to keep that post at the top of the News Feed for a long time—which, given the nature of news, is usually not that long. But with email marketing, once you send your message, that message will remain there unless the email user reads, moves, or deletes it.
3. You can unleash your creativity in an email.
True, you can also do this using other marketing approaches, like television commercials and billboard ads. But with email marketing, there's no limit to the types of media in your email and far less cost involved for every bit of media you insert into it.
Your messages should be clear and compelling to encourage the readers to action, which might lead to conversion. Personalize as much as you can, from the subject line to the actual content. Mix things up. Add photos or videos if you like. You can even share links. 
But be warned that there's still such a thing as an overly weighty email message. For instance, you don't want to overwhelm the recipient with so much text that he ends up deleting it before he gets halfway through. You don't want to embed overly large images because these talk a long time to load and spam filters often assign more "Spam value" to emails with very large embedded images. Besides, many email users actually have image viewing turned off on their email accounts, so they won't see your image even if it escapes the spam filter. Furthermore, some images might not display properly on mobile browsers.
On that note, mobile browsing is another thing to think about here. You have to make sure that your message can be viewed not only from a computer, but also from mobile phones. 
4. Email marketing allows you to target customers.
Email marketing doesn't only let you personalize your messages, but also allows you to personalize your subject lines. It's easier to attract recipients to click and read the email when the subject line is customized. Remember that the subject line is what the message recipient will see when he accesses his email account, so make sure that what you put there is eye-catching.
Email services also give you the ability to segregate the people on your contact list into groups. Now, you can either send messages individually or by group. The best thing about this option is that you can send messages whose content is suitable and appealing to members of a certain group.
5. The success of your email marketing strategies can be monitored in several ways.
Though there really is no exact way for you to know if you're doing a good job at email marketing, you'll still get hints if you're improving or not. For instance, you can measure how many people subscribe and unsubscribe to your emails. There are also tools that will help you see your email open rates and click-through rates, which indicate how many times the message is clicked or viewed.
One of the best things about email marketing is that you don't have to spend much to set up your campaigns. Thus, when measuring your ROI, you just need to measure how much you've spent for your campaigns, and then subtract that from how much you earned from those campaigns. Here's a more in-depth guide on how you can measure ROI for your email marketing efforts.
6. Email marketing allows you to communicate with people on a personal level and a regular basis.
Make sure that your messages can be replied to, so that when people read them and they have some concerns, they can reach you instantly. This is so important to the consumer experience as well as to the merchant trying to encourage a sale or build up a solid brand reputation. Remember: in essence, every big brand, every massive corporation is composed of people who interact with other people.
As the sender of the message, you should be ready to reply and provide them with the information that they're looking for. Your job and you message's job is to engage the recipients in such a way that they would seek to know more about your company and its products and services, then convert. Email is a great venue for that because it lets you carry out even long, detailed conversations that build trust without requiring you to invest in, say, face-to-face meetings or conferences straightaway.
So as you can see, email marketing is a powerful tool that will help you reach more people for lower costs. Though it's an old marketing technique, it won't be going anywhere soon because of the unique advantages that it provides. Now comes the fun part, which is learning how you can effectively run an email marketing campaign for your company.
Steps to an Effective Email Marketing Campaign
1. Know your laws.
With email marketing, it's not enough that you know how to send and structure your messages. You also have to be aware of the legal requirements that are expected of you.
For instance, Article 13 of EU's Directive on Privacy and Electronic Communications strictly prohibit your from using your personal email ads for advertising purposes. There is also the CAN-SPAM Act of 2003, which penalizes those who are caught spamming an individual's email. The penalty per violation amounts to 16,000 US dollars.
Basically, your email campaigns should be created in such a way that you are not violating laws, and that your campaigns are strictly adhering to the set regulations, like allowing an individual to unsubscribe to your messages for free.
2. Choose an email marketing auto-responder service provider
Email auto-responder service providers will be responsible for managing your contacts lists, sending email messages to the right people at the right time, and providing people with whatever they would need to subscribe or unsubscribe to your messages.
Some will also provide services that will allow you to measure the success of your campaign, make use of them for transactional emails, and engage in A/B testing before you send out your emails. Price and services are the top factors you need to consider when choosing providers.
You can find some examples here. Oh, and GetResponse, we love you.
3. Get permission.
Getting people's permission to send them email messages is your utmost priority. You can't successfully start and run your campaigns if you don't have people to send your emails to.
Getting people's permission isn't that difficult, but it would definitely take some time. In the meantime, what you can do is come up with subtle but effective ways by which people can opt-in to receive your messages.
One way you can do this is by placing call-to-action messages on your websites that would entice people to subscribe, like this one from Mashable.com:
See the bar at the top of this site? We use HelloBar. There are also others like ManyContacts. We love them. You can also choose to use popups (works best from our experience barring annoyance) and pop-unders like what we have here on the lower right. 
Permission marketing will also introduce you to the wonders of your chosen autoresponder service. Instead of sending confirmation and follow-up messages individually to subscribers, autoresponders will do the task for you in less time. In permission marketing, it's crucial to have confirmation emails so that you know that people really do want to subscribe to your messages.
By confirming their subscription via email, you will not only secure potential customers, but these people are also assured that their sign-up is 100% legit.
Another benefit of engaging in permission marketing is that you get to see if your messages are whitelisted or blacklisted in your contacts' Inbox. Here's one idea of how to do it: as soon as people subscribe to your messages using the subscription boxes (like the one above), there should be a pop-up message that informs them that a confirmation message has already been sent to the email address, and ask them to check their Spam folders, in case they don't receive the confirmation messages on their Inbox.
If they find your message in their Spam or Trash folders, you can then gently instruct them to whitelist your message so that your emails will be sent in their Inbox instead.
4. Craft your email wisely.
I already touched on this earlier, but it doesn't hurt to go back to it given its importance. Once you've been given the go-signal to send emails, it's time for you to create a message that has a high chance of being opened, as well as converting the reader to your desired action. If you really want high open rates, follow these tips:
4.a. Use catchy subject lines.
Subject lines are the first things that people will see when they open their email accounts. That's why it's so important that your subject lines are personalized and attention-grabbing, but do avoid using spammy-sounding keywords. A good subject is what will ultimately lead people to open and read the message. Read this to learn how to come up with great subject lines.
4.b. Focus on content.
When people click on your message, they expect to be treated to the highest content quality. Make sure that your content is designed well and contains all the information that a customer would find helpful and relevant. You can find inspiration here.
Successful email marketing campaigns are also about creating messages that can be viewed from both computers and mobile phones. Since most messages nowadays are being viewed from tablets and smartphones, make sure that your messages are compatible for mobile versions. Take a look at what some companies are doing.
4.c. Keep it short and sweet.
Treat your email messages as teasers to where you really want to lead them. It's simply no good to put everything you want in one, long email. The reader might get bored, so go straight to the point.
You can also mix things up by sending various types of emails, not necessarily just messages that promote your brand and products. 
For transactional emails, you will need to use autoresponder forms so that when a person completes an action (e.g. subscribes to a newsletter), he will immediately receive an email that will confirm his subscription.
5. Practice A/B testing.
Before sending your messages to everyone on your contacts list, you may want to test first how these messages will do. What you do is to compare two emails that have different subject lines, designs, and content, then send them to two separate groups of subscribers.
It depends on you to come up with controls and targets to gauge the success of each of these two messages. The point is that A/B testing will help you see what your readers would like to receive. You will then be able to use the data to craft future emails in such a way that you know will be appealing to them.
Once you've done all of these things, the final thing you need to do is analyze your email marketing campaign.
For metrics, you can look at the number of people who have subscribed or unsubscribed, the open rates, and the rate of traffic driven to your page after you've conducted your campaigns.
From the data, you will then get a clear idea of what needs to be improved, and then you can start again to create a more optimized email marketing campaign.
Email marketing is not just about building a big contacts list.
Remember that with all forms of marketing, your priority should be on building a good relationship with your current contacts list. Having a responsive email list is important. It becomes your duty then to create messages and content that will immediately grab people's attention and engage them in such a way that they will have a higher chance of conversion. Oh, and if you were wondering, email does deliver the highest conversion rates.
Email marketing is easy to do, and it can compete with other marketing approaches anytime, especially in terms of reaching people and engaging them. Among the many marketing strategies present today, email marketing is one that's sure to be used for a long time.
Take The Conversation Further
We'd love to hear from you about this article. Join the LeapFroggr Lead Generation Dojo!