Google Penalty Recovery: Identify Your Penalty and Recover from Panda, Penguin and Manual Penalties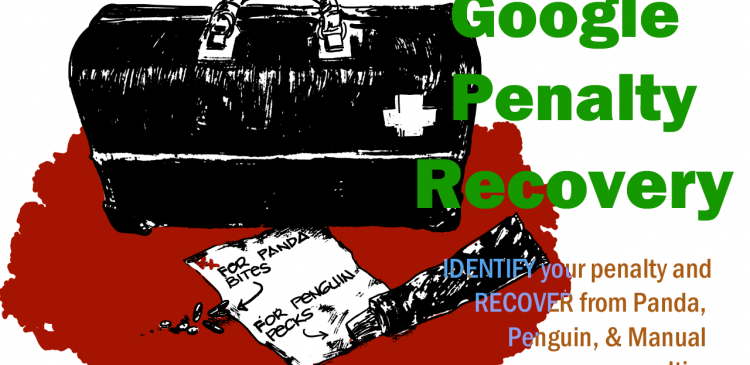 Recover from
ANY

Google Penalty

Basics | Identify the Penalty | Panda Recovery Process | Penguin Recovery Process | Manual Recovery Process | Tools | FAQ

So, we've been talking pretty heavily about SEO and link building the past few months.

What's next?

Well, it's time that we tackle penalties. For those new to this, it's about time you were aware of them.

I won't elaborate on each one of them. Moz already did a great job on profiling them.

What I will get into is how you can get out of it… if you're lucky enough.
What You Need To Know
Before anything else, I will do a really quick breakdown (I promise) on the things that you need to keep in mind.
Firstly, you can get penalized in a LOT of ways.
Google has already stated the most common ones:
Unnatural links to your site – When you have bad links pointing to your site.
Unnatural links from your site – When you are the bad link pointing to somebody else's site.
Hacked site – When your site is reported as a hacked site or is found to be a hacked/phishing site.
Thin content with little or no added value – One-page landing sites or blogs with content specifically made for AdSense.  These are often short, keyword-heavy and full of ads.
Pure spam – Enough said.
User-generated spam – When your site is full of spam caused by UGC. Like unmoderated forums and comment areas.
Cloaking and/or sneaky redirects – When you are deliberately cloaking pages for CTR or SEO purposes.
Hidden text and/or keyword stuffing – When you make sure your content is full of your main keyword and you even hid keywords in the background using the same color.
Spammy freehosts – When you are using a free host and it's spammy, then you're one too.
Spammy structured markup – Apparently, you can get penalized for misusing structured data now. Since we've been developing a schema plugin, I've been hammering this. It can get you penalized by having too many errors with structured data so better fix those if you have them. You will get a message in Search Console, too. I haven't gotten a site to be penalized just by using the wrong information. I've been running some really stupid experiments with this lately and I haven't gotten any problems with wrong information schema yet.
Secondly, it's not just one type of penalty.
There are 3 types that you need to keep in mind:
Manual Penalty – This is when someone at Google steps in and issues you a manual penalty.
Algorithmic Penalty – This is when an algorithm assesses you a penalty because your site triggers a filter.
Combination of Both – It happens when someone assess you a manual penalty and the algorithm also gives you a penalty.
Third, there are multiple algorithms.
The main ones that will most likely kill your site are these:
Panda – A new update is about to be released so be sure to prepare your website. Panda mainly deals with on-page factors. You can read more about it here.
Penguin – Penguin deals more with on off-page factors. It's responsible for the recent change in the SEO landscape. If you've been doing SEO for some years now, you probably saw how big of an impact Penguin has had on the industry. You can read more about Penguin here.
Unannounced Updates – This isn't really a major one but sometimes, you will see some unnamed updates that just happen and suddenly, your site tanks with no warning. More often than not, it's not really a penalty, but something shuffled because of the update. Competing sites got affected, those linking to your site got affected, hence your ranking got affected. You can easily get back to where you were in this case. Most recently, there was an update that Moz termed Colossus . It was confirmed by Google that it's not Panda or Penguin. Another one happened after that and it's still not Panda.
Lastly, there are differently applied penalties.
Confusing but ingenious on their part to implement it like this.
Sitewide Penalty – Your whole site is basically screwed. All your ranking are gone.
Keyword-specific Penalty – You are still ranking for some keywords, but the important ones that you've been working on have dropped to nothingness.
Page-specific (Partial) Penalty – No matter how hard you try, that darned blog post just won't rank for anything. You've been trying for months but it just won't show up anywhere in the rankings while your other pages are ranking nicely already.
That's it.
That's what you need to know for now. It's a long and complicated web of different scenarios and penalty combinations and I've seen each one happen over the years.
I can honestly say that this has been the quietest it's been in a while. The 3 shake ups recently were actually pretty good as better content are being shown now.
Even the "mobilegeddon" update was just a drop in the ocean compared to when the animals (Panda + Penguin) were first let out into the wild.
My Goal with This Blog Post
I want to make the recovery process as simple as possible.
There are a lot of complicated ways to do the whole Google penalty recovery thing and I've done all variations of it.
This case study is actually a 2-year battle, so I picked this. I did not choose 3–12 month recoveries that we've done.
This project had us do everything (plus a lot of waiting around for updates to come along) so most of the possible recovery strategies are all discussed here.
It's probably a lot simpler in your case, so don't worry too much.
Case Study: The Guinea Pig Website
My wife has a niche site that was built 5+ years ago and it's going to be the guinea pig for this post. Let's call it "YKS" for the rest of this post.
I did everything for it back then. Natural links + Whitehat links + Spammy links.
Not the usual overboard spam that I did back in the day, just a so-so number with varied link types.
No hacks, no doorways, reversed proxies and other magical stuff.
As you can see, I like experimenting with these sites to test strategies and have no worries if they tank.
The Cause
Remember the things I mentioned above about the different things that could get your site into trouble?
Well, your site "could" have been hacked so that's why you have a penalty, but chances are, it's not hacked.
You just made some poor decisions along the way. Like I did.
Most likely, you got spammy links pointing to you: you used commenting software to spam, you used a Wikibot to send you fake wiki links, referrer spam, SAPE, tons of bookmarks/pliggs, paid $5 for someone to spam signature links in forums, paid another $5 for someone to spam 5000 profile links, blogged on Moodles, bought Web directory software to submit to 10,000 directories, bought a php script to spam link directories, article networks, high-priced blog networks, bought RSS software to spam all RSS sites, blatantly obvious PBN's and Tiered web 2.0s.
Whew.
Oh, you didn't do any of those?
Then you just have a manageable problem… probably "just" Panda.
If you did any of those, then let's continue.
How Big is Your Problem Now?
So, your traffic dropped overnight.
You admitted that you got spammy links and your site is now dead in the water.
What to check now:
Is the site still indexed in Google? – Load Google and type in your URL. If you're still indexed, then you have hope. Not indexed? Uhh…just less hope because you can still recover.
Google Webmaster Tools – AKA Search Console (yuck) is your best friend during this process. Check if there are messages. If there's a message, WIN! You got penalized and you just confirmed it! If there's no message… well, it just got a lot harder or there's a chance that you weren't really penalized. (Check the flowchart included in this post.)
Competitors – Did your main competitors move up, down or disappear? Like you, were they also affected? "No? Damn those spammers!" – Anyway, looking at their current positions will give you an idea of how the competitive landscape has changed. Chances are, it's NOT just you that got hammered.
Search Results – Did something happen to the actual results? Does it show more videos? Images? Maybe maps or more apps? It's important to know this because you might not have been penalized, maybe the new algorithm just changed what they show as results and you got pushed back. No? Then you're pretty much sure you got penalized, HARD.
Knowing the things above, you still have a glimmer of hope. A shining star in the infinite darkness of space. Murph! (Interstellar reference for those that want to know…)
Don't lose hope yet.
What to Do First
Before we start, I'd like to say that penalty recoveries are simply the most tedious kind of work that I've ever done for anything related to SEO.
Ahem, now that's out of the way, let's talk about…
How to Identify Your Penalty
At this point, you should thank your stars that your site was not de-indexed.
For my example site, it was lucky.
It got both the Panda+Penguin algorithmic penalties + a manual penalty. It was a sitewide penalty, too.
A.K.A., death for all keyword rankings.
You can't ask for more. It got everything except get de-indexed. (Sarcasm.)
Anyway, in this stage, you need to identify precisely what you are dealing with.
Share The Ultimate Google Penalty Recovery Infographic On Your Site
Did You Get Hit With Panda?
You already know that Panda is more about your website, so here are quick notes to identify if your site got hit by Panda.
You won't get a message from Google.
You just need to figure this out on your own. The closest thing you can get from them is looking at the "HTML improvements" area in the "new" Google Search Console…Webmaster Tools was perfectly fine but no, they had to change it. Sheesh.
Queries can also show you how far your impressions dropped off and where your current keywords are now. If it's along the 30ish spots (originally on the front page) – then pat yourself on the back, it "might" just be a shuffle because of an algorithm update.
IF they are around 50ish–400ish now… then you're pretty much screwed, for now. It's quite possible that you also got hit by another penalty.
Use your common sense – Your site might have really bad user experience, like duplicate content because of bad code, no navigations, no internal/external links. Maybe your content is really fugly and blatantly shows ads. All those on-page SEO things we "should" do but didn't do.
If your site is old, check your analytics if it dropped during the time a major Panda update was released. Use tools like Panguin.
If your site is new, then you probably know that Panda now regularly refreshes on its own. For some reason, if you already got a penalty this recently, then rely on your common sense by checking for news about SERP movements. There are still a lot of people tracking it and discussing it on forums and communities. Use this query and adjust the date to find it.
google panda update inurl:forum|viewthread|showthread|viewtopic|showtopic|"index.php?topic" | intext:"reading this topic"|"next thread"|"next topic"|"send private message"
For the (YKS) example site, the old design was using the Thesis theme, but when it was designed back then, no on-page SEO or content/SEO audits were done. Turns out, it had tons of duplicate content. Navigation was virtually non-existent and everything else about on-page optimization sucked. Oh, and there was at least a 20% traffic drop during the first major Panda release and it went downhill from there. Panda confirmed. [hr]
Did You Get Hit With Penguin?
You already know that Penguin is more about your off-page status. So here are quick notes to identify if your site got hit by Penguin.
You may or may not get a message in your "Google Search Console" – If they do, they may or may not include the reason or examples.
Do a quick backlink check. Open up Search Console and check the sites linking to you. You can probably see most of the bad ones there. Export them all, domains and latest links, for later use.
Use other link-checking tools and databases. See anything spammy? No? Then check again. You're probably using a weak tool. Export them for later use.
Check your queries area in Search Console. If the keywords are around 90ish–500ish now… then you are pretty much Penguinized.
Use your common sense again – what have you done for links? Did you use purely anchor text?
If your site is old, check your analytics if it dropped during the time a major Penguin update was released. Again, use tools like Panguin.
As I mentioned earlier, the example site for this post (YKS) got a lot of different links.
It got whitehat, natural and spammy links. For most of the spammy links, I had the main keyword linking to it over and over.
Blatantly obvious links. Check.
It dropped like an egg too when the 1st Penguin update was released so if that isn't enough confirmation for me, I guess I'm just naive.
The succeeding updates for both Panda and Penguin destroyed what's left of it in organic search.
Good news though. It was still doing great in Bing, top 1–3 rankings. Though on some days the penalized traffic is still better than Bing traffic… which is kinda sad.
Did You Get Hit With A Manual Penalty?
This is easy. They always send a message for manual penalties
You WILL definitely get a message in your "Google Search Console"
They almost always tell you the penalty and if it's a partial penalty
For the YKS example site, it was called out specifically for trying to manipulate rankings using backlinks.
How About the Other "Algorithm" Updates?
They pretty much shuffle the results a bit. I've seen no indications of major "penalties" caused by other algorithm updates that followed. I could be wrong, but I just haven't encountered them yet.
The Recovery Process
The experience of the recovery process is different for each site but the process is basically the same. It can just be dragged on for a really long time or it can be really quick and simple. With any hope, it's the latter for you.
My Panda Penalty Recovery Process
The Panda penalty is one of the trickier ones to fix. It's more of a trial and error type of thing, then you need to wait for a refresh to  see if you recover.
1. Identify the problems that caused the Panda Penalty
Start with Google Search Console.
A. Structured Data
There's a good chance that you're already using Schema on your website. This is more of a problem for sites that use structured data with products. If you have a lot of errors in here, fix them NOW.
B. HTML Improvements
Google will have its suggestions on how to improve your pages. They will be shown here. Fix all the issues that they show here.
C. Mobile Usability
More and more importance is being put on giving a better mobile experience to your users. You can see here what the suggested changes should be. Fix them up. IF you still do not have a mobile ready website, it's time to get one done. Stop putting it off.
D. Index Status
This is more of a check if a number of vital pages are indeed indexed. It'll also give you an idea if you have been hacked and injected with thousands of other pages.
E. Content Keywords
Just a quick check will do. Google will basically show you what it thinks your site is about.
Again, it's another way to check if you're hacked. If you spot keywords here that aren't part of your content then you have some unwanted guest who put in his stuff.
Fix that part immediately.
Here's an example site that got injected with hidden content. You won't see the text until you look at Google's cache.
F. Site Errors
If you see errors here, fix them up and mark them as fixed. If they pop up again after a few weeks, then it means that you didn't fix the problem.
G. Sitemap
Be sure to submit the correct sitemaps. Check if you get any errors and fix those. See if the amount of indexed content is pretty near the amount of non-indexed content. If the numbers are far off, then there's a chance that there's a problem.
H. Security Issues
Lastly, check if you have any malware warnings. If you're using Chrome, you will automatically see this. Some sites are set up to be really vulnerable to hacking and malware so once you get tagged as a malware site then your traffic will suffer.
2. Do an Audit
Use a tool like Screaming Frog and run it. Use this free crawler if you're on a budget and if it's a small site. With the data you've crawled, it's time to dig in and find the other problems.
A. Duplicate Content
Use a tool like Siteliner to speed this up. If you're running a blog, chances are, you will see your category pages as the source of duplicates. No-index those category pages if you CAN'T make them unique. My suggestion is to make them as unique as possible as it can prove to be an important part of your website. You might also find duplicate content that are on separate URLs that you've already forgotten about. You might also see some pages that were generated by a script that you use. Make sure you don't miss those as they're trickier to find.
B. Bad User Experience
To be honest, it's not possible to identify what exactly IS included in the calculation of "User Experience" so let's stick to things that we can actually improve.
Overall Design – You want your users to stay longer on your site, you want them to browse around, you want to help them find what they are looking for in the first place. All that starts with a good website design. You need to test the behavior of your users and apply what works better. Ever noticed the subtle changes that Amazon does on its site? Even just changing the words they used in the header for the reviews area or the structure of the product's description. It's all to optimize their design further.
Mobile – As mentioned above, if you haven't planned and adapted for mobile, then do it now.
404 Pages – Have a lot of 404 pages that weren't shown in Google Search Console? Then you can definitely find them in your audit. Fix those up or redirect them to the correct URL.
Stop using Flash – Stop being old school and get with the times. Search engines will not really get much information from your "Flashy" content (see what I did there?) so stop using it.
Navigation – You need to make it easy for your users to get around your website. Better menus, better linking to other relevant pages, showing your most popular work and so on.
C. Thin Content
If you've been blogging for a long time, you will definitely have thin pages lying around in your archives. A quick fix: You can update those with more content that fits today's world. Sometimes, you'll have a script running on your site that causes it to create pages that just have 1–2 lines of content. Testimonials and reviews that generate a new page each time but the content is just a line or two. Those thin pages should be removed. Just put them all together. Your audit should be able to show you those pages.
D. Ads
A lot of SEO's have been talking about ad ratios to content and how it contributes to your score. Well, it's true. Google already made it clear that they do not like MFA (made for AdSense) sites. They even released a couple algorithms, the latest being the page layout algorithm. Don't get crazy with your ads. Focus on what you can ad(d) to the user experience on the site.
E. Hacked/Security Related
If your Google Search Console doesn't show warnings, it doesn't mean that your site is not vulnerable. It might already be. If you notice that you are getting traffic from bad sources or weird keywords, then that's a sign. Be sure to check out your site's "cache" in Google as well.
Sometimes, you'll spot odd things like this.
3. Identify the Possible Ways to Further Optimize Your Website
Now that you have found the main problems, it's time to dig deeper and find other big factors that can be improved.
Internal Links– You might not be using internal linking to its full potential. Use this to link your content to other relevant pages on the site so users can discover your other pages.
External Links – If you started the site with the knowledge of just doing SEO, then you probably came across the old saying that you shouldn't link out to anybody so you can keep the "link juice" within your site. First of all, stop being selfish. Second, link to other relevant and trusted people.  It's actually a good thing.
Search CTR (Pogo-Sticking) – We all know Google tracks CTR from the search results. You can see this clearly in Google Search Console. Though they probably will never admit that it's part of their ranking factors, you need to be a good boy or girl scout and optimize that as well.
Bounce Rate – Is a percentage of your users that just stayed on one page and left. This is obviously a questionable "metric" if they do count that in the ranking factors. People could have found the answer and just left. Anyway, since it's already there, we should find ways to improve it. Internal links and having a call-to-action are just some things you can do to improve your bounce rate.
Time on Site – This is not bounce rate. People often hear about bounce rate so it's perfectly understandable. This is also NOT dwell time. "Time on Site" is basically how long they stayed on your site, with the requirement of an entrance click and an exit click, either back to the SERPs or to your other pages.
Dwell Time – So how about those people that stay on a page and just click back after reading the content for 30 minutes? Are they just counted as part of your bounce rate? That's where dwell time comes in and it's actually a more accurate metric for calculating the value of a page.
Images – Images should be changed to web quality size, properly given a title and assigned an ALT text. Simple things like this can go a long way.
If you think about it, all of those are basically improving your site's user experience. You want to show up for the keywords that you are actually providing value for so when they click on your site, they stay and actually find what they're looking for.
Answer questions! That's the best thing you can do to serve your readers.
Be THAT source that users will get answers from.
Oh, and remember, you're the host, so give them a good time (experience) while they are there enjoying your content.
4. Fix The Problems You Found
You now have a list of things to fix so get to work. You might be tempted to put if off again but you have to do this as early as you can so you can recover on the next algorithm refresh or update.
5. Optimize Everything…
Like, EVERYTHING. Once you finish going through the main things above, then these are some of the ways you can round it off and really make sure that you get out of that Panda penalty.
Obviously, don't overdo it by stuffing keywords and forcing internal links. That's over-optimizing and you'll just get yourself into more trouble rather than getting yourself out of it. There are a lot of things you can actually do depending on the site.
Breadcrumbs add to the navigation and usability.
Find the broken internal links and adding more that points to relevant content.
Improve your category pages .
Your hyperlinks and images can have titles so optimize for that.
Grammar should be considered.
If you're using pagination, be sure that you're using rel="next" and rel="prev" for the paginated links.
If you're republishing content from another website, be sure to have a canonical setup to point to that URL.
Optimize for the "Answer Box" and be an entity. Update old content that's still getting a lot of traffic.
I am a BIG fan of optimizing everything on a website. If it's optimized, then all you have to worry about next are your promotion, operations and sales, AKA the business.
What We Implemented
For the example website for this case study, we changed the theme to make it mobile ready.
We also updated a LOT of thin content, improved navigation, removed the duplicate content.
We improve internal and external linking, bumped up page views to 2.2.
Bounce rate to 64% and duration to 2 minutes and 44 seconds. We improved dwell time by going with long form content that answers the thousands of questions that were sent in over email the past years. We have not implemented schema.
We stopped doing work for Panda since mid 2013 and left it for case study purposes.
Panda 4 came along around May 2014 and this happened.
So that's a good starting sign that we got over that hump.
Note: We also tried forwarding internal pages to another domain but that didn't work out well.
My Penguin Penalty Recovery Process
The hardest penalty to get rid of is the Penguin penalty, mainly because of the tedious process of classifying & qualifying links as well as reaching out to the possible ones and doing documentation. Seriously, it's the biggest pain in the butt in the SEO world. Anyway, enough of my nags and let's get started.
Compile the Links from Different Sources
Start with Google Search Console. Click on "Links to Your Site" and download the Sample Links and Latest Links.
Export from third party link databases. I recommend Ahrefs and Majestic SEO.
If you had an agency or SEO company do work for you in the past or maybe you bought links, then it's possible that you have a list of links with you. If not, then try contacting them to get access to those links so they can be removed faster.
Classify Your Links
Remove Duplicates – Use a tool like Scrapebox to remove duplicate domains so you're left with 1 URL per domain. It will significantly cut the time you spend on gauging these links. This quick web tool from Ontolo will also do.
First of all, you don't want to have links pointing to you coming from penalized websites.
If you find a link that is questionable, then you can mark it as such now and come back to it later if your first recovery try doesn't work. Our spreadsheet should make it really easy for you.
Note: How about the other URLs? Shouldn't you disavow them individually as "pages" and not just domains?
I would suggest that you disavow the whole URL instead.
The chances of a bad link being on a good site is low so it would save you a significant amount of time by submitting the whole domain rather than missing certain pages, which means more re-tries, disavow file submissions and a lot of waiting.
Email Outreach
If the website is pure spam, a fake blog, part of an article directory network or just plain broken, just straight up disavow them since the chances of you getting a link removal request approved is very slim.
If the site looks like it is being run by an active person then that's a site that you'd want to reach out to.
Start Reaching Out – Talk to them nicely. Request a removal and make it easy for them by stating the link URL and which link they should remove. I included templates as well into the Google Penalty Recovery Kit™.
Documentation
This is just formality and for organization. Put down notes if the site or page is a questionable link so you can come back later if the recovery doesn't work out.
By documenting the process now, you skip the long process of doing it again when you get rejected or want to update the disavow file. You can also easily add the notes into the disavow file as comments.
Upload List to the Disavow Tool
Trim to Root Domain – You can use Excel formulas to trim to the root domain. You can also use this web tool or Scrapebox. Paste it into the 2nd column of the spreadsheet we provided.
Create the Disavow File – Add one domain per line. For example, you have 2 bad sites that you want to include. On Line 1, paste in domain:spamsite1.com then on the 2nd line, paste in domain:spamsite2.com. Our spreadsheet makes this easy. Check out column 5.
You can add comments within the disavow file by using (#) at the start of the sentence. The comments in the disavow file will help you keep track just in case you need to submit new versions in the future.
Using the date as part of the comment will help a lot so be sure to add that.
The disavow file is NOT the place to beg (or convince) Google nor is it the right place to share your hard work with the penalty removal process. Yes, we've had disavow files uploaded without comments and got a site to recover.
It's totally machine-related. Nobody at Google will read your comments in the disavow file.
Waiting for the Next Penguin Update
Assuming that you got an algorithmic penalty, you now have to wait for the next update. It's no guarantee that you'd get out of that penalty on the next update.
It can be 2 or 3 updates later. All you can do is make sure you get enough of the links removed or disavowed. Continue to put in the work and review your backlinks if you don't get out of the penalty on the next update.
IF you got a message in Google Search Console, then you can submit a reconsideration request now.
Check the Manual Penalty process after this section.
What We Implemented
For the example website for this case study, we basically had to go through what I explained above. It took us about 2 weeks to reach out to half of the bad targets.
The rest were sent straight to the disavow list because they were mostly deindexed PBN's and broken forum profiles and forum posts.
Some common mistakes:
Rush Link Screening – Do not rush yourself when screening links. You might include good links into your bad links list. You don't want that to happen.
Forceful Outreach – Say NO to forceful outreach. Don't tell people how angry you are and demand for a link removal because they should be the one angry at you for spamming their site.
Submitting a Reconsideration Request Too Early – Maybe you think you don't have to remove all the links and just try to get lucky by sending in a request early. Sure, you removed 20% of the bad links already, surely you can luck out and get that penalty off? You won't win. You'll just be wasting your time. Put in the work and just submit it when you're done.
Outreach Notes
I experimented with different outreach approaches. One of the most common things people around the Internet say is to scare the owner of the site: "I don't want to include your site into the disavow file and get you blacklisted by Google."
From the thousands of emails we've sent out, that's actually the least successful because it came out the wrong way. People will think that they're being blackmailed to do something, especially if you were the one that put the link on their site.
It's really effective on bloggers, those in niches with low Internet marketing experience and new website owners but for the rest, it can be offensive, so pick your spots.
My Manual Penalty Recovery Process
The payoff for manual penalties is a LOT faster.  The process for solving them is very simple, too.
1. Just go into your Google Search Console and check your messages.
Normally, you will receive a message with example links or the reason for the penalty.
2. Identify your problem based on their message.
Make sure that you really understand the problem. If it's a structured data penalty, work on that and not your links. I've seen a lot of business owners just plain dump all their backlinks (mostly good ones) into the disavow tool because that's what they thought was right.
3. Fix their reason for penalizing you.
If you got a simple manual penalty, such as a structured data penalty, then you can quickly get back your rankings by fixing the problem and submitting a reconsideration request.
If you got a link-based penalty, usually, a "partial" penalty will be issued in this case.
The steps are similar to the Penguin recovery process above so do that.
Get the links removed, disavow the remaining ones, submit a reconsideration request and wait for the reply.
You'll recover your rankings much faster, given that you do not have any algorithmic penalties.
What We Implemented
Our manual penalty for this site was link-based. They gave example links that they did not like so that's a bonus.
Problem is, we also got hit with an algorithmic Penguin penalty so I was sure that I had to do the Penguin process first before coming over and submitting the request.
We cleaned up the links and we got the manual penalty revoked after 3 tries.
Sure enough, the rankings and impressions didn't shoot back up nor even move up even slightly.
Why? The Penguin penalty is still applied to it and having lesser links pointing to the site after the disavow process didn't help.
We had to wait a full year to see any "signs" of recovery.
Quick Notes for a Link-Based Recovery Process
How about those webmasters that ask for payments? Ignore them, then dump their site into the disavow file. You can put a note in your spreadsheet about their request for payment.
What types of links should you ignore and quickly dump into the disavow file? If you have PBN's, those are the first to go. True, you can try to contact the seller first. They usually have a bot that can remove the links instantly. If they refuse or ask for additional payment, just paste them all into the disavow file.
Is the site broken but the link is still active? It's probably an abandoned board or site. Throw that into the disavow file.
Tools
I've used my fair share of tools over the years. Being in the SEO field, it's only normal to find help to scale processes.

A. Scrapebox
Back then, I only had Excel so I was forced to use it. As an SEO, I SHOULD LOVE Excel. Every other SEO says so. BUT I HATE IT. I hated spreadsheets ever since it was introduced to the world. I can work with it but I just hate looking at it.
Sorry, personal preference. If I had to, I use Numbers and Google's Spreadsheet.
Then I remembered a pretty swag tool called "Scrapebox" – I had around 7 licenses lying around for it so I got one from my dedicated servers and used it.
Fired it up and bam. Most of the things I needed were there.
From checking indexed links, to removing duplicate pages/domains, exporting, checking PA/DA/even PR and even checking if the link was a hacked site that was pointing to my site. It's a freaking Swiss knife for SEOs.
True, I had to still manually do a lot of things but back then, well, beggars can't be choosers.

B. Link Research Tools
Some months later, the next tool I came across with was LRT.
I used it for around 1 year or so before I totally stopped using it. (I honestly can't be subscribed to all the tools out there, Moz + Majestic+ Ahrefs + LRT, etc.)
Anyway, it had a Link Detox tool where it used its database to immediately identify bad links. It uses other metrics to gauge the riskier ones and so on. It's pretty useful and it can export disavow files too.
I think they've since created a separate tool specifically for Link Detox.
The only gripe I have with tools like this is that I can "get lazy" and miss links since it's not a sure thing. It's not a knock for the product though: it's just the truth. We can't simply rely on tools without doing some manual stuff.
Things that only our common sense can work out. You might end up disavowing your most important links.

C. URL Profiler
I've been yearning for a Scrapebox app for the Mac for years and recently, I got the next best thing.
URL Profiler does all the things I needed Scrapebox to do when it came to penalty recovery. Plus the other things it can do for SEO are pretty awesome as well.
They even released a separate SERP Scraper, which is awesome. Check out Patrick Hathaway and the team's progress with the software and other useful SEO posts on their blog.

D. CognitiveSEO
I've recently been in contact with Razvan, a fellow father/SEO and the owner of CognitiveSEO.
I haven't tried a new SEO tool for so long so I wanted to make it exciting. I didn't read anything about it. I just went in and tried it.
A couple of days using it now, I've seen how good it is for link auditing and even creating your own disavow file within it. You can even add in your own links, which is pretty badass.
Oh, and their link checker is pretty good, which is a BIG bonus already.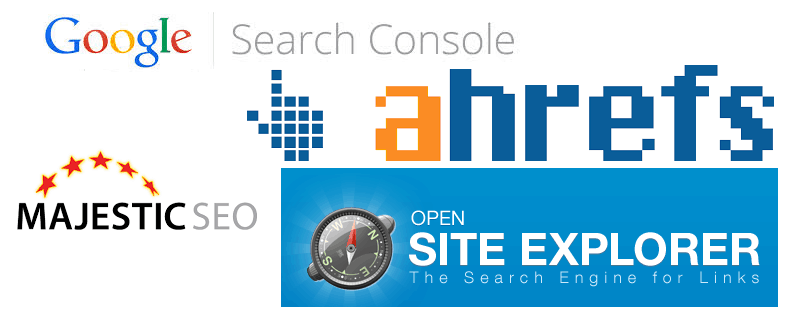 E. Backlink Checkers
Obviously the main ones are Google Search Console, MajesticSEO, Ahrefs & Open Site Explorer.
Some of the tools above have their own link checkers as well. Richard Baxter wrote about some of his comparisons here and I have to agree that the links from Search Console (Webmaster Tools) is vital.
To be honest, if you want this done professionally, you need the databases of all of those. Get as much data as you can. No single tool can find all the links that Google knows about.
On the other hand, if you are winging it and doing this on your own, "sometimes" the Google Search Console is enough. Read FAQ area later.

F. Buzzstream
Now that you have the links and qualified them, you have to contact the bad ones. What better way to manage this than to use another tool? Yes, spreadsheets are OK, but… I hate them.
Create a new project in Buzzstream, import the links, include new columns and status notes (put in disavow, those that require payment, etc.) specifically for penalty recovery. Create a general email template to speed things up.
Off you go and start emailing. Remember to use common sense. Not all the bad links can be contacted. You don't have to waste more time than you should.

Bonus: Textmate
I'm writing this blog post using markdown (you should, too) because I like it that way BUT I also love writing in plain text rather than using clunky Microsoft Word.
Textmate is my fav of all text editors out there. Why?
It's clean, plain boring (i.e. minimalistic) and it has a ton of crazy cool scripts built-in.
If I only had this, I could compile all the links I got from the backlink checkers, sort my links, remove duplicate links and eventually, create my disavow file with it.
Other Tools
So, spreadsheet fans, here are 5 spreadsheet-based link audit templates you can use. Marie Haynes put up an awesome guide there on Moz.
If you are already a user of RavenTools, then that can definitely be used instead of BuzzStream.
Here's a tool from Bruce Clay that can speed up your disavow checks.
There are other tools out there that I won't be naming since I haven't used them extensively. They either do link checks or qualify your current links,and  some are BuzzStream-like hybrids that were specifically created for emailing people to beg them to remove links.
Some of these tools also offer a service for them to do it for you once you get fed up with using their tool to email people.
The Waiting Game
Now that you have submitted your reconsideration request, don't get your hopes up too much.
Most of the time, you will get rejected so that will save your morale when you do get a rejection with a very short message, not telling you what's wrong nor acknowledging the hard work you did.
Sure, the power of positive thinking + Law of Attraction + Noetic Science can help but hey, Google.
Tracking and Trying Again
If you got hit with a Penguin and a Manual penalty, chances are, you got rejected after you submitted a disavow + reconsideration request.
It's time to get back to your list of links and start going through the questionable links.
Re-submit your disavow file and reconsideration request.
You now have a better chance of receiving a revoked penalty.
If it's still rejected, then there's a good chance that they will include examples of links that you missed.
IF those links aren't in your list, then the backlink checker you chose to use doesn't have other links in its database.
Find other link sources and export your links. See what other links you can spot in there that you didn't check yet.
This is why I always recommend grabbing as many link sources as possible. It's not worth it saving the money for a tool if you are going to lose a lot of time in exchange.
Re-submit and try again. With any hope, the penalty gets revoked this time around.
Are you done?
Short answer? Nope.
Depending on the scope of the penalty, you might recover your traffic straight away. This is usually for those that recover from minor manual penalties.
You might also notice that you still have an algorithmic penalty even with the message that your penalty was revoked. Your site might have recovered from a manual penalty, BUT not for the algorithmic penalty you need to wait longer for, assuming that you already fixed all the things for that as well.
If you got hit with a Penguin, it's highly possible that you won't get your rankings back instantly because if you think about it, you already lost a lot of backlinks through link removal and the disavow tool.
The exact same backlinks that actually brought you those old rankings.
In this case, it's time to get back to work on getting those higher quality links.
FAQ's, Myths and Random Things About Google Penalties
The information available in the Internet now for SEO is, well, varied.
We can get mixed answers that have been posted over the years so it's really confusing, especially for those that are new to the industry.
I'm referring to the usual scenario of "people hearing something from someone else, taking it as canon and posting about it."
Much like with SEO or link building, we hear a lot of different things when it comes to penalty removal.
I plan to update this area of the post when I receive unique questions about Google penalties.
1. I didn't get a message from Google! Should I send a reconsideration request?
It won't do you any good. They will just tell you that you don't have any manual penalty.
For the record, I've read about sending in a request even without the message. Having my doubts, I tried it anyway. I just got a generic reply back.
2. I got hit with Penguin. Which backlink sources do you recommend to use?
On the free side, I would recommend Google's Search Console. The links in there are normally "good enough" for low volume spam links.
Another free one is BacklinkWatch. There's no good export ability, so use an extension like LinkClump.
In order of priority. For the paid ones, I like AHrefs, Majestic, OSE.
For standalone tools, CognitiveSEO has a great built-in database going for it already so it's possible that + Search Console links (for assurance) will do.
You can always import links from the others like AHRefs, too.
3. Will using a 301 pass the penalty?
Yes, it does pass the algorithmic penalty, domain to domain.
I've also experimented 301'ing internal pages (only) that were already penalized to a new page on another domain (totally clean) with the same content of the penalized page and it passed the penalty.
The real question should be this: Does it always pass the penalty?
To be honest, I've seen evidence of it not happening all the time.
If the project is a rush job, I would use it by fixing the penalty first and if the site doesn't recover, I would 301 it. Given that the the old domain name is expendable and you have a new domain to test it on.
4. Will using 302's instead be better?
Nope. It still passes the penalty.
5. Google didn't respond within 20 days, what now?
Contact them again. They should reply this time around.
6. Will Google always reply with sample links if they reject your reconsideration request?
Nope, they won't. Most of the time, you'll get them.  Sometimes, you won't.
7. I got my penalty revoked, why don't I see any changes even after the refreshes?
It probably means that there's an algorithmic penalty that you haven't solved. It's also possible that you have to wait longer until the right refresh happens. It happened to the example site for this post.
8. Are page specific penalties really possible?
Yes. If you get a message that says "partial penalty" then that's usually a page specific penalty. No matter what you do, the page just won't rank but another page can rank instead.
9. Are keyword specific penalties real?
Yes. You might encounter this and notice that you just won't rank for 1 or more specific keywords.
10. Not all sites can recover?
I believe all sites can recover but…
11. …But do they recover, fully?
Not all sites will recover fully.
12. Are the links shown in Google Search Console enough to recover my website?
Have I tested this extensively? No.
Have I tested this? Yes. I got a site to recover solely with WMT link data. I've also tried it for 2 other sites and got rejected so I had to get links from other sources.
13. Mobile-geddon Penalty? Other ones, most recently Phantom (thanks for that name Glenn) penalty?
I haven't seen any mobile-update related penalties. A lot of sites were affected (check out this great case study) but I think there's no direct penalty.
14. Is there such a thing as a Schema Penalty?
Yup. If you have a lot of errors (check your Structured Data in Google Search Console) then you will get a penalty. You'll probably receive a message, too.
You can also check this article out from Tony Edward.
15. Average reconsideration requests before successfully lifting a penalty?
For link-based penalties, my average is 3. I've gotten 2 tries to work. I've gotten 1 try to work, but it's a rare thing.
For basic manual penalties, 1 request is usually enough.
16. Quickest/shortest number of reconsideration requests?
I've gotten just one try to work out. It's possible.
17. Trick question! My rankings are fluctuating after the update. Maybe I didn't get a penalty since I didn't do links yet. Maybe my site is in the Google Sandbox? If it is, I'll get my rankings back if I just wait it out, right?
For the record, it's been years since I last heard of the "sandbox" and believe it or not, I still see that "phenomenon" happen to new domains but at a lot shorter time now.
Anyway, if it's just after the update, my rule of thumb is to wait 2 weeks. I noticed that for major updates, 2 weeks seems to be a safe timeframe to see more stable rankings and I do the analysis there if something really goes wrong. So yeah, it might not be a penalty. If the drop is big, then there's a chance that it's Panda so do an SEO audit.
18. Negative SEO? How about that? Can I blame that and include it in my reconsideration request? I don't have to do any clean up right?
You still have to do the work. Just disavow them and send the request with the explanation.
How about lying? Have I tried doing lacklustre link audit work and just begging my way out of the penalty? Yup, I tried that as well and they DON'T CARE. It's still the same steps. Do the leg work and get the penalty revoked.
19. Are you worried that you bought links and they were sent through Gmail? Maybe Google found them there and penalized you?
Whoah, that's a serious accusation there, my friend. There's also a study for this that debunks it (in a way) but the NSA probably knows the answer to your concern.
20. Were there other penalties caused by the latest algorithm updates?
If you are referring to Hummingbird, Colossus, Phantom, or whatever the unofficial names are, then no, I haven't experienced or seen any yet.
21. Would just plainly dumping links into the disavow tool work? I don't want to work hard to segment my links.
I tested on another site that I was working on to just dump all the links straight to the disavow file and not contact anybody. It went through the same process and eventually got the penalty revoked.
I'm NOT suggesting that you do this since it's obviously better to clean up your link profile, but just so this case study is complete, yes, just plain dumping domains to the disavow list "can" work.
22. How about if I just submitted a disavow file and didn't do any email outreach work to remove those links?
It works but more for algorithmic penalties. Removing links does help make manual link penalties faster to recover from.
23. I don't have a penalty but I saw some unnatural links! I didn't build them! Should I disavow them?
Yeah, one of the disavow tool's main functions is for this. You'd want to do regular link audits for your websites just to make sure.
24. I got hit by an algorithmic Penguin penalty but I didn't get a message.  Should I send in a reconsideration request?
I would just upload the file in the disavow tool. I contacted them in the past when I didn't get a message from them and I only got an email about having no manual penalty and that it was possibly algorithmic. Anyway, you used to be able to do that, but not anymore so there's no use asking this question now.
24. What's a sign of a recovery but not a full one?
Check this out. Impressions started to climb again but clicks didn't.
The images started ranking and the posts started to show up within the first 5 pages of Google.
You might not see any movement after that so there could be multiple reasons.
It could be that the whole penalty hasn't been lifted yet. Maybe you just lost too many links in the recovery process.
Conclusion
I used to track the SERPS every single day.
I use Mozcast, Algoroo and my own custom rank tracker that tracks different niches and different sites.
Nowadays, I don't even look at it anymore.
To be clear, I don't obsessively look at daily SERP rumbles anymore because I'm not worried anymore.
I've stopped playing around with sites at this point, besides running experiments.
After going through all the extra work when something goes wrong, well, it wasn't worth the time any longer.
It's fun and all to play around with sites, but it's more fun when you love what you're doing, being productive and seeing long term results with SEO.
If you're trying to build a long term business, stop trying to game the system. Market your business the right way and reap the rewards rather than lose the business and endure the hardships of cleaning up a mess that you made.
Sure, you can somewhat recover your website after a penalty, but is it really worth it?
Do you think the short term rewards could outweigh long term, slow and steady gains?
Have you recovered a penalized site before? Did you get it back to where it was?
I'm curious to hear about your journey! Let me know about your experiences in the comments area below!
Take The Conversation Further
We'd love to hear from you about this article. Join the LeapFroggr Lead Generation Dojo!