July 2014 Digital Marketing and SEO News Round-Up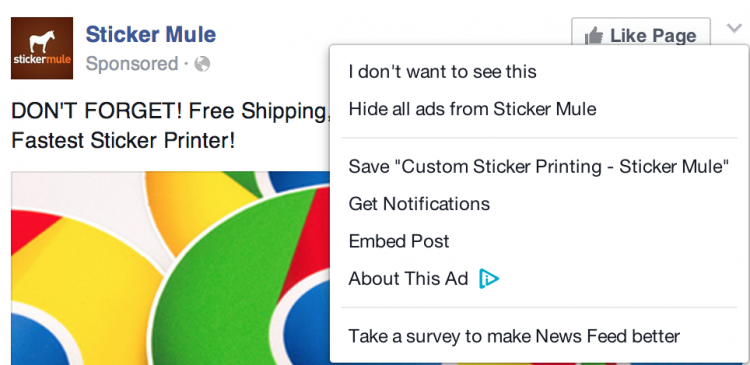 The previous months brought a lot of big changes to the world of digital marketing. But July didn't "bring it" as much until the latter part of the month.
Here's a quick digital marketing recap for the month of July, 2014.
It won't be a long post like what we usually do. We're are pretty much (still) adapting to a fully remote setup so it's been a challenge and the weather over here didn't help but we're chugging along. We believe August will definitely be another great month though.
SEO and Digital Marketing News – July 2014
Overall, it was sort of a confusing month due to a release of another update for Google's local algorithm. Aside from that, there has been few social media related news and a couple of speculations about the next "major" update to the world of SEO but not much big news-worthy changes.
SEO News
It's been a "quiet" month for digital marketing in general but it was a pretty important month for local SEO.
– A Bit More of In-Depth Articles
We noticed a bit more of In-Depth articles showing up but we didn't have enough data to further study it. Good thing Moz has the proper data and Dr. Pete pointed it out here.
– Local Search Algorithm Update
This is probably the most significant news this month as it has fixed a lot of old problems in local results. Yelp's listings is now at the top (I guess that will stop them from whining) and other directories are benefiting as well.
If you are familiar with local results, you might notice that the 7-packs are missing though. Some will show 3-packs but a lot of them are gone so that's something they will be tweaking further. This has not yet been fully rolled out globally so it's currently only for Google.com.
If you see weird results, then don't worry, it's normal for new algorithm updates. They usually screw up.
PS. SELand calls it the "Pigeon" update.
– Local Search Results for SEO and Web Design Companies
Remember back then when Google REMOVED all traces of your SEO and/or Web Design company from your local search results?
Well they're back! I don't see it here in the Philippines, yet but I have noticed this with our other partners in the US.
I looked around and only found Brent's post about it and it's the only one you need.
Check his post and listen to his advice. You should see your listing soon… unless they decide to remove them altogether again.
– The Future of Foursquare
I'll consider this news as part of local search.
If you have used FourSquare (You haven't? Shame) – especially when promoting a local business, then you better look at what the future holds. We love FourSquare and it gets our clients a lot of local leads and understanding their plans and their changes is key to maximizing your reach.
I love the new logo, too.
Social Media News
It was a pretty quiet month for social media outside the not-so-new news about Twitter.
– Facebook Save (Not about local SEO)
We think this is a big step towards keeping Facebook users ON Facebook so we included this here.
Facebook just released their ala Pocket ripoff (no surprise there) called Facebook Save and it's going to give you the ability to save the crappy BuzzFeed stuff you see on your feed!
You might laugh but it's actually something a lot of people need and it will keep them on Facebook instead of going to other "Read Later" web apps and that can affect your social media marketing strategy on Facebook and it will affect your content marketing.
It will need some more work but they will definitely promote it in the coming months and you will probably use it yourself.
Jenn Herman just put out a complete step by step post on her blog about Facebook Save so learn how to do it, now.
Come on, admit it. That "The 21 Most EXTREME Selfies Ever Taken" post looks really interesting. Learn how you can save it for later.
Recommended Reads
We all know how much content is out there. Here are my top picks for this month.
6 Content Marketing Takeaways from 30 Days of LinkedIn Publishing by Greg Ciotti
Using Modern SEO to Build Brand Authority by Jason Acidre
Digital Dashboards: Strategic & Tactical: Best Practices, Tips, Examples by Avinash Kaushik
Stumbleupon Remarketing by AJ Kohn
Take The Conversation Further
We'd love to hear from you about this article. Join the LeapFroggr Lead Generation Dojo!