SEO 101: What Gordon Hayward Can Teach You About Link Building Using Link Baits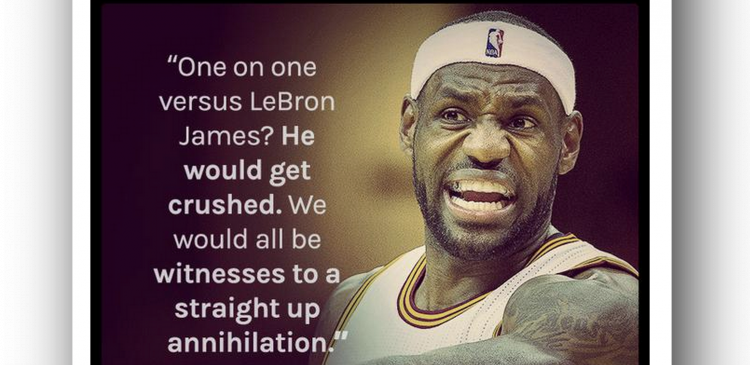 For the past couple of years, I have been getting questions about link baits being used for link building and SEO. 
I have seen and executed my share of viral pieces over the years but I have never really wanted to talk about them as those niches are boring as hell. 
So, What is a Link Bait?
The concept is actually pretty easy to explain and VERY powerful when executed masterfully.
Basically, it's content "designed" to attract attention. That attention will lead to other sites linking back to you, hence better search rankings.
For my industry peeps, it's "high quality content that gives a benefit or entertains a reader enough in order for them to take action and share it."
We see it everyday, in the news, Buzzfeed and those other crap you see on your Facebook feed.
But even after all those things, I couldn't really find a great example of a great link bait that I wanted to really talk about…well, until today.
I love basketball and I love the NBA. You probably do, too. But since I am nowhere near 6′ tall, nor am I even remotely athletic, I rely on playing at an NBA level on my PS3. Yup, a 3, old school.
Everytime I picked a team, I always went with the Utah Jazz. I get laughed at and ridiculed for picking a "boring" Jazz team.
Then I proceed to drop 50 on them with a single white dude with a weird stroke that they don't even recognize.
Enter, The Best In The Game
I'm talking about THIS. That is an example of a link bait.
The NBA sends out viral pieces of media on a daily basis but it's rare for players to actually be the one to do the blogging on their own site, let alone think of a topic and create the content. 
Today, I'm talking about how Gordon Hayward made a link bait out of a simple, innocent topic.
The benefits? It will earn him a huge jump in his rankings, a lot more traffic, a better social presence, exposure to new readers and even his Alexa rank will rise, currently at 1,406,952. 
I just saw this on my Flipboard while reading about the pre-season results. Now, I'm turning it to a blog post and he's getting another link plus new referral traffic from here.
Executing the Link Bait
In our industry, we know that executing a link bait starts with a core idea.
It could be:
Funny & Entertaining
Controversial
A compilation of months' worth of data
An EPIC piece of content (whitepaper, book, case study etc)
Something visual (infographic, video, witty memes nobody has ever thought of before)
Link baits can work with a single idea or a combination of any of those above. 
So, let's break down this piece of link bait
The Title
Simply put, it created controversy.
It was also a highly clickable title, especially for those that followed his blog. Obviously, the title got better when it was featured on other sites that covered it. That's when it got my attention when I was browsing for some NBA news.
In any case, no NBA player would really want to call himself the "best in the game" publicly unless they wanted to get destroyed in their next meeting with Bron, Kobe and hopefully, a healthy Durant.
It helped that he's an NBA star (that just signed a max deal) but it still started with an idea. A funny and entertaining idea.
The Hook
My name is Gordon Hayward, spelled with a G. And I am the best player in the game today.
I couldn't have thought of a better opening line.
It's a hook alright. It got you to read on and actually stay on his site longer to actually read the content on it.
That hook alone could've gotten thousands more if it was tweetable on his site!
So I'm helping him out by editing it abit and making it tweetable here.
Lesson? Open the content with a bang. Hook the reader in.
Promotion
One on one versus LeBron James? He would get crushed. We would all be witnesses to a straight up annihilation. The reigning MVP, Kevin Durant? I'm LOLing. Go ahead and put him with Russell Westbrook. Throw Blake Griffin, Chris Paul and Dwight Howard in there, just for kicks. They'd still have no chance.
Name dropping other players in the content stirred up a lot of people. It was funny for some and it was probably offensive to fanboys but the point is, he got some emotions going.
People kept reading, thinking they'd see more trash talking.
And that got the content rolling and it got passed around organically because of it.
One more thing he did is to promote his content is to use social media.
He didn't just tweet it out. He used an image that was also equally controversial.
Results
After all that, was it effective? Will it really get me link juice to help my SEO? 
Let's take a look:
The post is still new, less than a day old.
In terms of links acquired, AHrefs reports 7 backlinks. 
Majestic (previously MajesticSEO) reports around 38 new links:
Open Site Explorer's "Just Discovered" Links Module shows 42 new links:
You might be thinking "That's it???"
But when you look at the brand mentions, you can see a LOT of potential.
Imagine if you were working on that for your client or your own site. I'm pretty sure you'd be happy.
Plus, it's less than a day old.
How about that Tweet? How far did that go? 
"How about Anchor text? You can't control it when it's a link bait?!"
True, but it's natural and you can often influence people to link out using related words.
For many viral pieces, the brand is usually a part of most anchors and it's the same for this piece.
How does that help SEO and Rankings?
Remember, his site wasn't really trying to rank for anything but soon, he will be showing up for a LOT of terms.
This image below shows an authority site (NBA.com) linking to his site. The title has "best in the game" in it.
Following common sense, it's not too hard to figure out that Google will eventually think his site is about the "best in the game" or whatever other keywords that are used by other sites. He might even start showing up for terms related to League of Legends. 
Where is his site ranking now for his name?
How about traffic??? That's the most important part!
The bonus? He semi-hijacked a popular Hashtag! Stealing some thunder away from Richard Sherman! 😀
Actionable SEO, Link Building and Traffic Retention Tips
If you were doing SEO for your site and had a hit link bait, here are some tips you need to do:
1. Research
After a day or 2, start compiling all the links using the tools I mentioned above. Grab all the links and put them in a spreadsheet. There's a lot of things you can do with these. 
You can look at how they linked to you, specifically, with anchor text. If there's a better term, reach out to them and ask for an edit. 
You can use them as references in the future when securing links or guest posts on other sites.
Add them to your Wikipedia page. 
Put them on your site for further "proof" that you were featured.
Build links to these pages. Say when you secured a link somewhere, like a magazine or newspaper site, try to ask for them to link to one or 2 of these articles that linked to you. These sites will then get more value, hence your site can benefit from it.
If you are a bit old school, or follow gray/blackhat work, you can use these as your first tiers.
2. Content Audit
Start auditing the content you have on your site. Why? You'll need it for internal linking and maybe, you can offer them during your outreach.
Open a spreadsheet and make sure each URL is there. The title in another column and the target keywords on the next column.
You can also see if you have a really weak piece of content and you can proceed to improving it. Who knows, it might be the next viral hit.
3. Outreach
Turn on your mention trackers. Google Alerts, Mention.net, TalkWalker and OSE (from Moz just released a new tool to "reclaim links") are my go-to tools. Compile those prospects:
Bring out Buzzstream (or a spreadsheet)
Check the site that mentioned your brand but didn't link back
Reach out to them and ask for a link!
Moz's new tool can also show 404 links so you can reach out to those as well.
4. Internal Linking
Look at your Google Webmaster Tools or refer here for more information. Check your Average Position column. See which are almost at the top or almost on the front page. Be sure it has a good enough number of impressions so you don't waste your time.
Go back to your website, use that popular page to link to other pages of the site. The other pages will benefit with traffic and "juice" since the page linking to it is a good one.
5. Further Promotion
Using social media to promote regularly is a must. If you tweet it out today, doesn't mean everyone will actually see it. Keep promoting it and tweaking the message. You'd be surprised at how good it works.
I'm a supporter of CoSchedule I'd like to share one of their images from this post.
6. Build and Email List
Have a piece of content? Have a site? A business? A blog? You'll need to collect emails. Email marketing will keep them coming back and it will keep them buying. 
Make sure you have a popup or a way to collect emails. The traffic will eventually die down on that link bait so building your list will keep them coming back. 
The money is in the list after all.
7. Funnel the Traffic
You need to make use of the traffic.
With internal linking, they can be led to other pages on the site. They can stay longer on the site and eventually click on an ad or a sponsor link. You can convert them to social followers by using badges and buttons. You can create a forum or community and retain the traffic. You can collect emails. You can nudge them to a sales funnel and eventually convert the traffic into buyers.
Never stop converting.
8. Never Stop Tracking
Tracking is your best friend. Never stop tracking! In order to improve your signup rate, your conversions, your bounce rate, your social shares, you need to know how your content is working. Are they reading it? Up to where? Can you tweak your optin form?
If you are on WordPress, the Sumome plugin is free and has very useful content analysis and heatmap modules.
I could go on and on with "marketing" lingo. I could tell you to figure out your "whos" and "hows" and "whats" or use a break down of how you can "statistically" build a link bait but a LOT of other people have done that and it'll just make things look complicated.
Business owners like you do not need more complicated things to worry about, right?
In the End
I'm not telling you to go execute your marketing campaign by churning out link bait after link bait – actually, far from it.
I just want you to see how a good link bait can bring in great results for your digital marketing efforts. Improved conversions, new long term subscribers, exposure to new markets and organic rankings. Those are just the tip of the iceberg.
Nowadays, we see link baits everywhere, everyday. On feeds, newspaper sites and even at the bottom of the blogs you read.
Most of the time, you click a catchy title (with a catchy image) and you end up in a crappy piece of content just because the viral site wanted traffic. Doing it like this won't benefit your SEO campaign and it will only backfire on you in the long run.
Tell a story, be entertaining and memorable. Give a benefit to the person that will see your content. Don't fool him just to get him to your site.
Remember, quality matters. The value of your content, matters even more.
Take The Conversation Further
We'd love to hear from you about this article. Join the LeapFroggr Lead Generation Dojo!