Local SEO Schema and How It Helps with On-Page SEO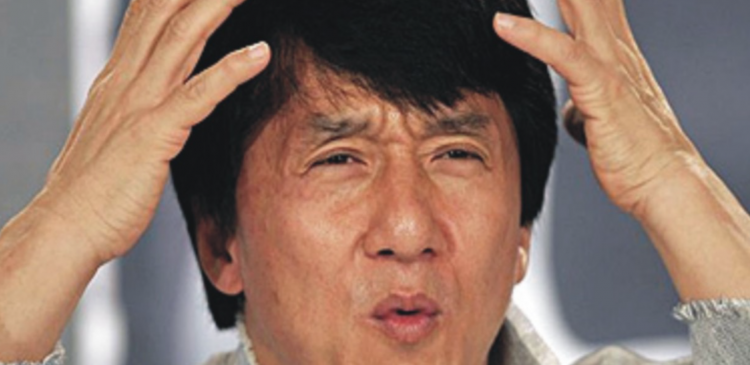 Using Schema as part of your Local SEO Process
This is the presentation I did for PeepCon in late March. Maybe the worst one of the day! 😀
Before anything else, I just want to say that I dislike using really flashy slides, hence the slide deck with big ass, specific text.
You might also deem it boring to look at but I can't really do anything about that at this point.
For the placement problems, I have to apologize because I used Keynote and uploading it to Slideshare just messes everything up.
I really hate PowerPoint so if you want to see it in Keynote, then here's the link.
I have a special gift for those that reach the last part of the presentation, a free WordPress plugin that we developed mainly because you guys requested it a couple of blog posts ago. I will give you the link at the last part of this part so there's NO need to use the plugin link within the deck.
Let's get started:
Here are the slides.
Schema is going to be part of the whole "search" picture, long term. It just will.
Unless they decide to pull the plug last minute, that is.
The slides are mostly for visual cues not really suited for learning, really.
Most of the important things in there were mentioned during the presentation but I'll break down the important parts here.
Introduction to Schema
The major search engines came together back in 2011. Google, Yahoo, Bing and eventually, Yandex agreed to use schema to organize and better understand the information online. (Quickest introduction to schema EVER…)
Why do you have to know that? Well, it's because you need to know the whole picture.
If you see how that ties into the whole vision of Google and the other search engines, then you'll understand that this schema thing is here for the long haul so you better learn to use it now.
Different Types
You can use a LOT of different ways to structure the data on your websites. You can use schema for:
Image Galleries
Recipes
Product Reviews
Videos
Q&A Sites
Official Social Profiles
Critic Reviews
Event Information
Product Details
Location Related
Concert Details
Movie Trailers
Your Official Logo
Contact Numbers
Google Authorship (LOL)
Answer Box? (I don't think so, but some want to claim that it is.)
Knowledge Graph? (Definitely.)
Lots more!
All of them can be seen on Schema.org
Does Schema Help with SEO?
Let's shoot it down right now…
Marking up your data for rich snippets won't affect your page's ranking in search results, and Google doesn't guarantee to use your markup. – Some Guy at Google Support (and that page is now gone…so does that mean????)
BUT who believes Google??
I do, sometimes…
So, Why Use Schema?
If it doesn't work or help with SEO, then why even bother?
Well, which would you click?
A lot of you will say the 3rd one but statistically, it will still be the number 1 result BUT the 3rd one will receive more clicks than it usually gets.
Remember your ranking factors? There are "200+" of them right??
Well, are these "possible" ranking factors affected?
CTR (Click Through Rate)
Time on Site
Bounce Rate
Page Views/Engagement/Usability
Conversions (In terms of a user getting to a part of the site that is deemed to be important by Google and not necessarily about actual conversion tracking using Goals)
Pogo Sticking? (This is not the same as bounce rate.)
Which leads me to concluding that Google is actually telling the truth!
Schema doesn't have direct effects to SEO, but indirect effects!
Plus, less than 25% of the websites out there actually use schema.
Why wouldn't you use it then? You have absolutely NOTHING to lose.
THAT is why you need to use it as part of your SEO process, because schema is not a hack, it's a best practice, much like you use add meta titles and meta descriptions on your pages.
Got your attention?
Here's how you can use it for your business website today.
[hr]
Crash Course to Local Business Schema
It actually took me 20 slides to get to this point because the tedious part starts here.
Showing code and trying to make it "actionable" is the worst thing ever for presentations, which is why I tried my best to make it funny before getting to this part…I also tried to make it really simple, hence, breaking down the whole process to even smaller steps.
Here we go!
When we optimize for local SEO, we all know the usual factors:
Before we start, it's better if we had an actual example to make things simpler.
So, let's pick a target!
Let's say… a Business Website. Like this one…
Now go to: https://developers.google.com/structured-data/testing-tool/
Quick Pro Tip: Is the structured data page showing a different language?? Force it to show in English by adding ?hl=en at the end of the URL
Now, going back to the example, enter the site URL and it will show the basic schema on the site. For this plug and play theme for Genesis, it shows these schema and some errors that I have already notified them about.
For your website, you might see just 1 or 2 results. Sometimes, you won't have any at all.
[hr]
1. Identify Which Schema You Need
You can check on the following links if you want to:
https://developers.google.com/structured-data/ (It's a sure thing if it's on this page. Some Schema.org types are still not active on Google)
Everything else? Just use Schema.org
For most local business websites, the staples are…
Name
Address
Corporate Contacts
Social Profile Links
Official Logo
Basically, your NAP.
Eventually, you can add breadcrumbs, articles, sitelinks searchbox and many more schema types.
2. Generate Scripts
I have to admit, I am not a "programmer" or a "coder" or whatever. Contrary to what you might think I am, I can barely read code.
I don't have a passion for it at all… which is why when I heard about JavaScript Object Notation (JSON) for schema?
= #WIN
It was like the angels were coming down and singing Hallelujah with me!
It just made it super easy. I didn't have to force schema text to show on the page of a website in most cases now!
Note: I'm not saying to just use JSON all the way. It should still be used alongside microdata, especially for content specific schema.
Script #1: Official Logo
Script #2: Official Social Profiles
Script #3: Contact Numbers
Script #4: Address
3. Use on the Site
Now comes the simple part.
Paste them into your HTML code.
If it's part of the NAP, then it can be sitewide.
If it's a page specific schema, then stay on that page!
4. Test It
Go back to https://developers.google.com/structured-data/testing-tool/ and test the URL.
5. Tweak It
It's now time to tweak the code since everything is working.
You might be asking by now why I opted to do this part last.
Well, like I said earlier, I am not that good with writing scripts.
It's easier for me to test each script and see if they all work fine individually so I can fix them one by one if there's a problem.
It's also an easier way to teach people about it.
Imagine doing that on stage in-front of 300 people?
One final note: DO NOT fake the information in your schema. I just made those details up just to show an example. You can check out the URL and it will show what I presented here.
Schema Resources
How Do You Feel Now?
Take The Conversation Further
We'd love to hear from you about this article. Join the LeapFroggr Lead Generation Dojo!