What Is Local SEO?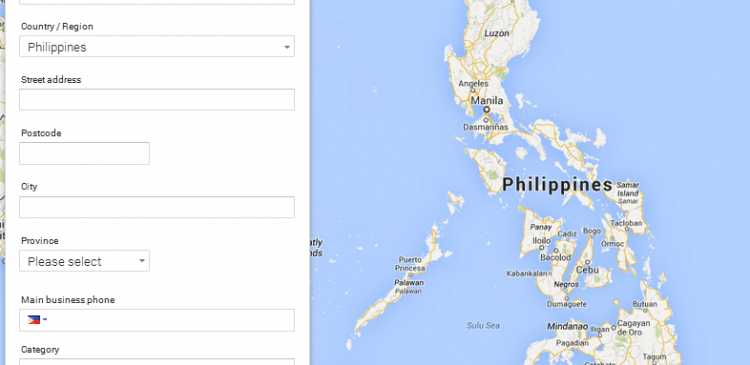 For small business owners, the topic of SEO (national or international) may be too general, and it might be difficult to know where and how to start. They have to think about competing with big-time companies that are richer and more popular. Fortunately, there is such a thing as local SEO, which gives local companies and starting businesses an advantage.
What is Local SEO?
This refers to the process of increasing a website's search ranking by focusing on the company's locality. This means using geography-related keywords to gain local customers who are searching for your products online. According to a study, at least 43% of people use search engines to look for local and physical shops.
The number of people using the Web to scout out shops in advance will only be going up in the future.  So what businesses need local SEO? The short answer would be all.
Every business, whether new, old, big, or small, as long as the company has a physical shop or an address that customers can go to, needs to engage in local SEO. The goal of local SEO is to simply help people find information about your store using search engines. Your aim would be to gain top position in the local directory.
How Does Local SEO Work?
To understand how local SEO works, it is best to illustrate with an example of how local searches work:
For example, a person is looking for a dentist in the Manila area. He will most likely use search engines, say Google, and key in "Manila dentist".
This is what you can expect from the SERPs:
The results that search engines will give would be very specific to the location that is typed with the product or service being searched. Google uses what is called a centroid bias that works by ranking those businesses that are closest to the indicated place. From the picture above, the first result is a good example of paid advertising.
Normally, immediately following that would be the first organic search result by Google but in this example, it showed local businesses taken from Google Maps/Plus for Business/Places before showing the actual results. 
As you can see from the map at the right side, the search engines chose to show the listings that are very close to Manila. The listings on the SERPs are also complete in details, from the website to the address to the contact number. One can also read the reviews posted by previous customers of the establishment. 
Local SEO means having to ensure that your business listing makes it to the SERPs, especially when a person searches for your business, businesses that are related to yours, and businesses that are located within your area. But don't think that local SEO is just about your website because as I have shown above, making use of other Google products will further increase your exposure.
Imagine having your business show up in the listings and map, then show your website right after it, while showing up in the Ads area? How about seeing your social pages on the first page, as well? That's right, it's called domination.
Factors That Affect Local Search Rankings
There are plenty of factors that affect your visibility online, even if you believe that you're already popular in your vicinity. Study each of these things carefully to improve your current local SEO.
Category Association
Most businessmen do not know the importance of properly indicating the category their businesses belong to. The sad thing is that the nature of the business is one of the first things that search engines look at to see if your business is relevant to the keywords that a person searched for. When creating business listings in Google Business, make sure that you don't neglect the category section.
For example, if your company sells pet products and services, then make sure to choose the category that points to "pet care store". That way, when a person searches for things that are related to pets, your website will have a higher chance of ranking at the top.
You can further narrow down the category of your business by going to your dashboard as soon as you've finished creating your business page. You can now choose a maximum of nine categories from Google's provided ones. Just make sure that all of your categories are relevant to the content of your company. 
Complete and Up-to-Date NAP (Name, Address, and Phone Number)
This should be obvious. If you want people to be more aware of your brand, they will need to know the most important information about it, starting with the name. When people recognize and remember your business name, they are more likely to search for it online to learn more about its products and services.
Because you want to direct more customers to your store, you need to make sure that you indicate your complete address, from the city down to the zip code. When a person searches for a doctor in the Philippines or doctor in San Diego, California, he might search for it as "san diego california doctor". Google will now list the results in packs, like this:
Take note that all listings in the pack above indicate the same city and state. Google places importance on physical locations, so if you list your store address in Google Business, your directory will appear in these packs if people search for you, your products/services, and your location.
Finally, it's important that you always add your current contact details to your listing. Your listing should never be without a phone number and an email address. Remember that business is about communicating with other people, and so you aside from finding ways on how to reach out to potential customers, you should also provide people with a way to get in touch with you.
Your NAP should be consistent in all of your web pages that show it, your directory listings, rich snippets, etc. There are multiple types of "aggregators" that copy content from different directories. One bad listing could lead to hundreds of hours of work.
Your company name, address, and phone number are some of the most important things that people need to know about your business. In terms of local SEO, if you add these details on any of your pages, it will be an extra signal telling Google that this is your official site and everything you do outside the site that shows the same NAP will be credited to the website or brand.
It's probably the most important factor in local SEO and is definitely the one that causes the most headaches.
Do it right and it will boost your visibility and rankings.
Structured Citations
These refer to the online mentions of your company details, whether in full or partial. Structured citations are your listings in online business directories like Yellowpages, Yelp, and Foursquare, just to name a few. The structure pertains to the format of the details.
In local SEO, structured citations that are consistent and high-quality have a bigger chance of being brought to the top of the SERPs. Make sure that your citations are consistent by ensuring that you are inputting the same details that you've put in your other directories. It is better to stick to one citation format to avoid mistakes. Double-check for spelling errors and don't forget to include the most important information (business name, complete address, contact details, etc.) If you decide to move your business to another location, remember to update all of your listings as soon as possible.
There are plenty of online directories that allow businesspeople to sign up and post their listings. However, some of these are low-quality sites that could bring down your company's reputation. As a rule of thumb, if the site looks unmoderated and fishy, then stay away.
Watch out for these sites, and try to enlist in just recognized directories, which are also quite numerous. 
The top three local directories today where you can place your directories are Bing Places, Google+ Places, and Yahoo! Local.
Keyword Research and Optimization
Taking into account the keywords you will use is also important for local SEO. For your listings, you really need to do your keyword research right because there is less space for you to include those keywords within the listing but do not keyword stuff.
Imagine we had a business listing that just says:
"SEO Agency,Digital Marketing Company, SEO Philippines, Search Marketing Service"
Then, right beside it, you see a perfectly worded, highly descriptive, eye-catching listing by a competitor.
I'm pretty sure you'd think we're doing something shady and you'd trust the other company.
For your website, You can always place keywords in meta tags (True, Google "doesn't" look at them but adding a couple wouldn't hurt) meta descriptions, headers, title tags, and content body, but remember that the same rules in general SEO apply. You also need to position your keywords in such a way that the result will sound natural and be grammatically correct. Don't stuff your keywords.
One last thing. If you are targeting a locality, be sure to include it in the title tag/meta title of the page. That, coupled with your NAP with schema, should be good enough to get you ranking.
Customer Reviews
One of the best things about online directories today is that using one gives your customers the opportunity to review your company based on their experiences with you. Google, aside from posting listings on the SERPs, will also include the number of reviews that each listing has, as seen below:
 These reviews can help other customers learn more about the company, and as a businessman, you should consider this a venue to get "free" user generated recommendations for your business. Every time you complete a transaction with a customer, ask them to give you a review by directing them to your online listing. You shouldn't be afraid to ask for reviews if you know that you've handled your transactions well.
Why are reviews important in Local SEO? Reviews will greatly influence your credibility, your click through rate and in terms of search results, it could improve your placement in the listings.
Tools for Local SEO
If you are having trouble executing your local SEO plans, or if you just don't know where and how to start, you can use free tools that are available on the Internet. Here are just a few of them:
Moz Local (formerly GetListed)
GetListed was considered to be one of the more efficient Local SEO tools available even before Moz acquired it.  It has since been rebranded to Moz Local, and it's pretty easy to use.
You just type in your business name and address, and the tool will show you where your business directory is posted, as well as where you can post it. It will tell you if you have missing listings in major online directories, such as HotFrog, Best of the Web, and eLocal, and it will help you create that listing with a easily.
It will also show you if you have created duplicate listings, and if you have any unclaimed listings online. The tool includes features that will organize your reviews, and a "To-Do" list that will ensure your listings are complete.
51 Blocks' Analysis Tool for Google Places  
This is another free tool that will be beneficial for businesses that have listings on Google Places. The tool provides the user tons of data about his profile's data, from the consistency and quality of structured citations, to website and off-site information. This is also great to use for competition research because it supplies a comparison between your business and your competitors'.
We will list more tools here in the future.
In conclusion, here are the things that you need to know to understand the gist of local SEO:
Local SEO is a very effective marketing strategy for local businesses. It is the process of optimizing your pages in such a way that they become highly visible with respect to your shop's geographical location. It is different from national and international SEO in the sense that it helps you gain visibility to local customers with the help of geography-specific keywords and content.
Local SEO is ideal for all types of businesses, but most especially if these businesses have physical stores that customers can visit. When you do local SEO correctly, you can be sure that people will have enough relevant information about your store, like store hours, address, and contact details, and these kinds of information will be helpful in bringing these people to your doors.
There are plenty of factors that affect a business's local search ranking, and all of these should be considered when implementing local SEO strategies to ensure an increase in viewership and higher ranking.
There are free tools that can help you start on your local SEO plans. But don't forget to use Google's own free tools, like Google Analytics and it's Keyword Planner to collect data and do research to support your plans.
Take The Conversation Further
We'd love to hear from you about this article. Join the LeapFroggr Lead Generation Dojo!