Negative SEO: Is It Real?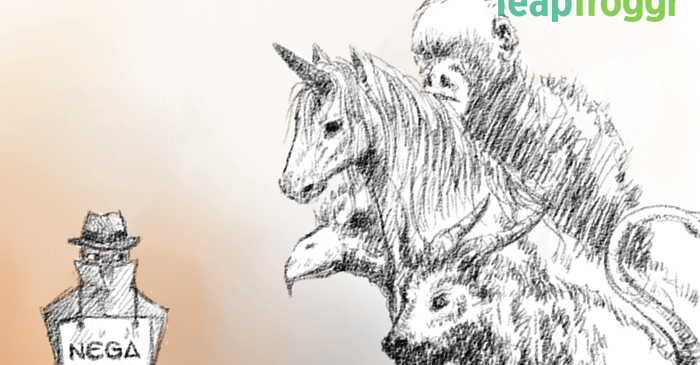 When I first heard the term "negative SEO" way back then, the immediate thing that came to my mind was black hat SEO. Black hat SEO refers to the techniques of SEO wherein you strive to increase your ranking in the SERPs and get more traffic to your page using methods that are usually frowned upon, such as spamming and keyword stuffing.
However, as I delved deeper into research, I realized that negative SEO is different from black hat SEO, although one can argue that black hat SEO is simply a small part of what makes up negative SEO.
So what is negative SEO? It's simply the process of doing things to lower another website's ranking and reputation, and fervently hoping that search engines like Google would catch on to these schemes. As a result, that website will be penalized, and it might get de-indexed.
Who does it to whom? Competitors, usually. In other cases, it can be just people looking to scare you and get money from you. It can be a powerful if nefarious way to cripple your competition. Personally, I feel that the worst part is that the company website that has taken a huge hit in its credibility will have a hard time getting it back. So even if that website decides to start over from scratch, it would take a while to regain trust.
Difference between Black Hat SEO and Negative SEO
The difference between black hat SEO and negative SEO is that you use the former to give your website an advantage by increasing the visibility of your website using unethical means. You do this for your own sake. Your main goal is just to get what you want and what you need fast. People who exercise black hat SEO don't even worry about getting burned because they will always start again from scratch once they get caught. Some use a less aggressive form of black hat SEO wherein businesspeople still apply the same manipulation tactics to game Google but they stick to lower visibility niches or to Local SEO.  I've been to the dark side so I know how it works and the allure will always be there especially those that are starting with SEO.
On the other hand, there are cases wherein black hat SEO techniques worked to the advantage of companies. However, I don't recommend that you get into black hat SEO since it's such a shady practice, and you definitely won't want to be at the receiving end of the consequences that come with it. It's a big gamble with a high price, so ask yourself if the risk to get that shortcut is worth it. 
Another main difference between black hat SEO and negative SEO is that in negative SEO, instead of using tactics to game Google and get a higher ranking, it focuses on deliberately lowering the ranking and credibility of another website, say, a competitor. Thus, targeting a website that will take the fall is also a part of the tactics that revolve around negative SEO.
Black hat SEO and negative SEO are bad combinations. They both might be very tempting to try, especially since you get the chance to be on top immediately, and you get to destroy your competition, but again, the price is too high for you to take on the gamble. Not to mention that when Google catches on to new schemes, it changes its algorithm to accommodate these tactics, which means that you have to come up with new plans once again to game Google. It's simply a waste of time.
In my opinion, the risk is not worth your time and effort. Believe me, in the business world, you'll be so busy working on your company that you really won't have time and strength to work on something else. To be successful, being a little old-fashioned goes a long way, so it's best that you focus on your lot.
Is Negative SEO Real?
There has been some debate on whether negative SEO truly exists or not. On the one hand, there have been many websites that have experienced anonymous attacks that come in the form of stolen content and millions of links directed toward their site, among others. Some even receive extortion emails!
An example of a company that was "allegedly" targeted by negative SEO is Expedia.com, an online travel site. It's notorious for the large penalty it received from Google because of using paid and bad links, heavy use of anchor text, and hidden keyword text, which caused the website to lose 25% of its visibility. Later on in the investigation, it was suggested that Expedia's own marketing team also took advantage of negative SEO tactics, using it in the hope that the company would gain more exposure. These tactics ultimately led to its destruction. You can read more about the case by going here.
On the other hand, Matt Cutts from Google reported that negative SEO, while easy to do, is very rare these days. He adds that there's also a risk that doing negative SEO to ruin competition may backfire, since there's a possibility that those techniques could work to the advantage of the competitor. For example, paying for links to be directed to the competition's website could give them more exposure and visibility. And Google promises to have even better algorithms to determine which sites are engaging in white hat SEO, and which ones are not following the correct guidelines.
However, as businesspeople who started and are nurturing our businesses, it's important that we don't leave the job of protecting our online investments solely in Google's hands. Whether negative SEO is real or not, easy to do or not, you are now aware that there are such things as attacks and threats that can be done to your enterprise. And aside from preparing yourself to be able to handle these attacks once they happen, another effective way of protecting your company is to prevent these threats from happening.
My personal take? Negative SEO is definitely real. If you can manage to hurt your site by getting it penalized, then what's the difference when you do that to others? 
Negative SEO Tactics
Before you can fight off negative SEO tactics, you have to have an idea of what these tactics are. Here are the top tactics that you need to be wary of:
Mass links (outright spam)
This is perhaps the most important tactic you need to be aware of. The process of linking quickly becomes a part of negative SEO when your site is linked to sites that have poor-quality content and spammy links. Link farms, content networks, mass profile spam, guestbooks, cloaking, link dropping to everywhere! 
If your website suddenly receives a high number of links in little time, this sudden surge in activity will catch the attention of Google. Google's Webmaster will then send you a warning, notifying you that Google has detected several unnatural links on your site. If you haven't done any linking and you receive this message, then you may have been targeted by negative SEO.
Have you every received a warning like that due to a small amount of links you've done? How about if it were 2,000,000 links?
Social network spamming is also a practice to watch out for. They can easily fake your brand and claim to be real. Then spam people to turn them off. 
Unethical? Yes. Heck, if famous businesses can do this, then why not those hiding behind computers?
Duplicate content
Another thing you need to watch out for is stolen content. There are sites that could easily copy your content, paste it on their own pages, and then accuse you of duplicating the content. This is very rare, but I have seen it happen a couple times in the past couple years.
Many will disagree but personally, I don't believe that sites can get penalized when someone just copies your content. I think Google already has a great algorithm in place for that but those copied content ranking higher than yours? That's still alive and well. 
Slow loading speed
Nowadays, it's impossible for a website to be laden with crawlers whose job will be to continuously and slowly crawl your website. As a result, your page will load so slowly that most of the time, people will just give up and leave your page. Sometimes, your server can even crash altogether. You might be running a business site that's not even working only to find out days after. That's missed business right there.
Google also records these downtimes and it can lower or remove you from the results if it happens often enough. As a businessperson, you know how important it is for people to stay on your page to increase your traffic and conversion rates, so a slow loading speed is a big no-no.
Bad reviews
Something that you need to watch out for is bad reviews. By bad reviews, I don't mean the negative reviews that you might sometimes get from your customers. Let's face it, there will always be times when you won't satisfy a customer, but on the bright side, you can use these comments as constructive criticism. However, in this case, bad reviews are those that are deliberately posted and completely made up to make you look bad and lose credibility.
Some will argue this isn't part of SEO at all but from my point of view, aside from getting turned off if a prospective customer sees the low stars, I have seen sites drop out of local rankings due to dozens of bad reviews. An algorithm is in place to detect fake profiles, but it's still not that hard to implement this tactic. 
Also remember, Google is smart enough to know when a brand is mentioned. You can see all the bad reviews, blog posts show up in the rankings when you search for your brand name. Sometimes, they even rank higher than your own website. How's that not part of SEO?
Hacked website
Finally, you need to protect your website from hackers. These hackers are trained to override your page's security, and then hack your website to lower its quality, insert links, insert hidden text, change the content and basically, get you penalized by Google's algorithm. In this case, hacking doesn't refer to getting private information' but rather, manipulating the content of your website against you.
Hackers might put a lot of heavy anchor texts and hidden links on your site, they could spam your meta tags with irrelevant keywords, and they could place inappropriate images and other content on your website.
These are just a few things that you need to watch out for. There are actually a lot more.
How to Protect Your Site from Negative SEO
So how do you protect your website from negative SEO? The first thing you need to do is search your site for any threats. If you noticed a page was ranking previously and suddenly disappeared. 
Have regular backups of your website scheduled and stored in a remote place. Secure possible breaches and if you are using a CMS like WordPress, then be sure you update your core & plugins and be aware of all vulnerabilities. 
The site I checked out here was hacked and different words were injected. They are hidden from people but Google can see them. They didn't only hack their email address, they even used the hacked site to increase their own black hat powered site and in turn lowering the rankings and relevance of the hacked site for it's own keywords.
If you notice a sudden drop in your rankings, one of the things you can do right away is to check if you were injected by hidden text using Google's cache. Enter the URL in Google and once your page shows up, you should load the Cache.
In the case of incoming links, encourage you not to wait for Google's warning, since that would mean that Google has already given you a penalty, whether it's a minor one or not.
Thankfully there are plenty of tools that you can use to help you monitor your sites for any linking activity. Google Webmaster's Tool can show you, in a list, all of the links your website is connected to. It's has grown to be a really reliable source and you can spot unnatural links pretty quickly using this so be sure to check regularly.
MajesticSEO and AHrefs will give you the freedom to study each of these links, and it will automatically segregate your new links, making it easier for you to see if you've been a victim of harmful linking. I also like Moz's Fresh Web Explorer.
There has been a rise in link auditing tools lately. Remove'em. Link Risk. Link Research Tools. They can all help you pinpoint the links that have the highest possibility of negatively affecting your page. 
When you or your tools find suspicious links and backlinks, don't be afraid to disavow or completely remove them. For the sake of being professional, before you do this, you might want to notify the owner of the link, if applicable. You can ask them to remove their content or their link. If after some time, these people haven't taken action to your request, then it's time for you to cut ties on your own.
For duplicate content, you can use CopyScape to look for them. 
If you fear that your content is being duplicated, then you could try to report it to the webmaster. If they comply then everything is solved but if they don't, then you can report them.
Google also encouraged all authors to use digital signatures and claim authorship to posts as a way to indicate that they are the real contributors of the content. But that didn't work out (according to them) so they removed it from search, but the algorithm might still be in place so be sure to still have your byline on your posts.
By doing these things, you won't have to worry about any false accusations of copyright infringement issues.
For brand monitoring, use mention tracking tools like TalkWalker. Monitor your reviews on your Google+/Places page. 
If you find that your page seems to load very slowly, then your site may be weighed down by crawlers. You can use tools like Pingdom to check on the performance of your website, as well as the loading speed of your page. If the time it takes for your site to load seems to have increased significantly, call the webmaster or your website host for any advice and support. Browser caching and other ways to improve site speed are practically useless when your site is purposely being slowed down.
Finally, you have to protect your website from hackers and spammers. Doing this is as simple as using a very secure password, always running security programs, and checking for any suspicious activity on your website.
Negative SEO is a very real threat, and it's recommended that you take the possibility of your site getting attacked very seriously. There are a lot of people out there who might want to hack into your website just for the fun of it, and not necessarily because they are competitors who want to taint your company's reputation.
As they say, prevention is better than cure. In this case, prevention comes in the form of preparation. There are plenty of things that you can do to ensure the security of your sites.
That's why your proper response to this threat shouldn't be to panic, but to prepare yourself so you'll know what to do when the time comes that you'll be in the receiving end of these attacks.
Take The Conversation Further
We'd love to hear from you about this article. Join the LeapFroggr Lead Generation Dojo!