Schema Plugin Version 1.1 Beta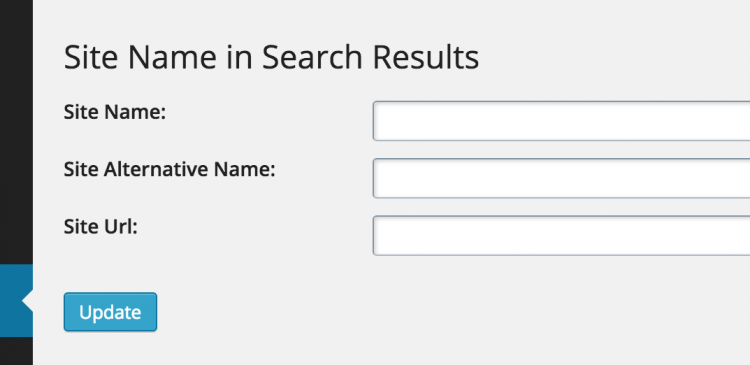 We released the initial beta version of the WordPress Schema plugin about a month ago when we mentioned it in the local schema post.
Again, we opted not to include this in the WordPress repository just yet. Maybe in the next version.
We wanted to be able to test this with a small sample group so for those that have already downloaded it…
Version 1.1 Updates ~ Schema Plugin
Author Profile Schema
The main function of this is to add social profiles for your WordPress author/user. Something similar was shown here but the plugin automates that.
If you are curious about the social profiles schema, then please check this out.
How to Use:
1. Just head on over to Users
2. Select the author you want
3. Enter the social profile URLs into this area (shown in the image below)
4. To test it, simply load your author profile and enter it to the testing tool.
Site Name Schema
Haven't you always wanted that brand name to show up in your search results? Well, there's something you can do for that.
How to Use:
1. The plugin is simple. The settings page is just one page at this time.
2. Scroll down at the bottom and put in your preferred Site Name, alternative name and URL.
3. Click the Update button.
Improved SiteLinks SearchBox
We introduced the Sitelink Search Box on the 1st version of the plugin but we've improved it now and it should be better. Having different themes and plugins can really cause some weird problems so this time around, we improved it to work better.
How to Use:
1. Go to the settings  area of the plugin and check this box.
2. Update/Save it.
Doesn't get simpler than that.
Products
Everybody has a product to sell on their blogs. Most of the time, it's 1 product, 1 page.
So we opted to use the product schema in this way to make it really simple for everybody.
How to Use:
1. Just create a page or post.
2. At the bottom of the text editor, you will see the Product Tab
3. Just click that tab and enter the details.
Quick Notes:
"sameAs" – I would recommend using a WikiPedia URL.
"additionalType" – Go to www.productontology.org and use the proper URL related to your product. Again, use Wikipedia as reference.
[hr]
Events
If you are running a blog or a businesses, chances are, you will eventually be writing about an event. When you do, then you need to use the even Schema.
How to Use:
1. Just click the Event tab
2. Enter the information and save.
This is again, pretty straight forward. No complicated information needed.
Videos
We all should be using videos more. Seriously. If you are one of those people that already are, then use the Video Schema.
How to Use:
1. Click the Video tab
2. Enter the details
3. Everything is self-explanatory.
4. For the embed URL, just go to the video and click on Share.
5. Click on Embed and grab the URL in there.
Service
If there is a product schema, then there should also be a service schema. It's not featured on Google's structured data page but it's on the official Schema.org website.
You basically have the option to show the service schema on a page. If you offer a service on a certain page, then you just plug in the details and save.
How to Use:
1. Again, pretty straight forward. It can be found under the Service tab
2. Enter your details in and save.

Articles
If you regularly post new content, then using the Article schema is a must. Some themes already have this built in but for most of the WordPress users out there, their themes do not.
How to Use:
1. You don't really have to do much… just write the content and the plugin will automatically generate the schema to show the title, publish date, etc.
Lastly, yes, you can use all of those last 4 schemas combined in one page. There are times when you need to do so but it's rare.
That's it! Hope you guys like the new updates. We're working hard on the next version and finally integrating this into the WordPress repository once we iron out the bugs and improve a little bit more through your feedbacks.
IF you have feedbacks, be sure to let us know!

Update: This has been discontinued. Though the plugin is still usable, we are not supporting it anymore. Please check out other schema plugins.
Take The Conversation Further
We'd love to hear from you about this article. Join the LeapFroggr Lead Generation Dojo!