7 Actionable Search Engine Optimization Strategies You Can Do Today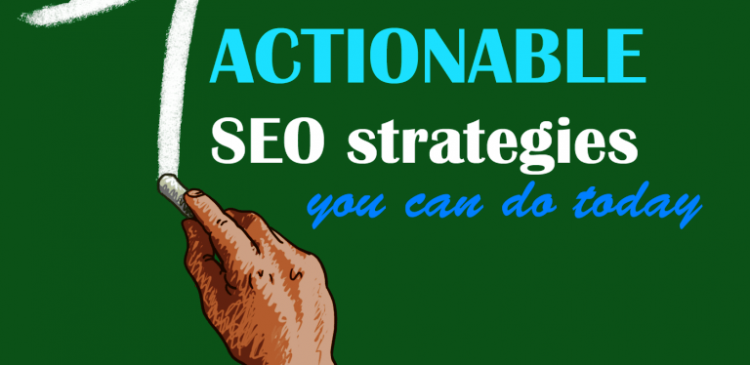 As you dive deeper into the world of Internet marketing, you learn that one thing is usually a constant:
SEO takes hard work.
It's why people outsource it in the first place.  On the most basic level, we all "know" how SEO works, really… but SEO strategy implementation is a whole other beast, and it's what most of us often struggle with.  Even those who've been doing it for a while still have to expend a lot of effort in it, which only further daunts those still starting out.
So yeah, actually doing SEO can be hard.
It doesn't have to be that hard though.
Over time, you learn little things that save you some effort.  They might seem small, but put them all together and you'll find yourself doing your work with quite a bit less sweat than before.
So let's say you start feeling like this:
That's OK, because you can check out these search engine optimization strategies that you can (and SHOULD) do today to make your SEO implementation just that little bit less agonizing.
So without further ado, here are…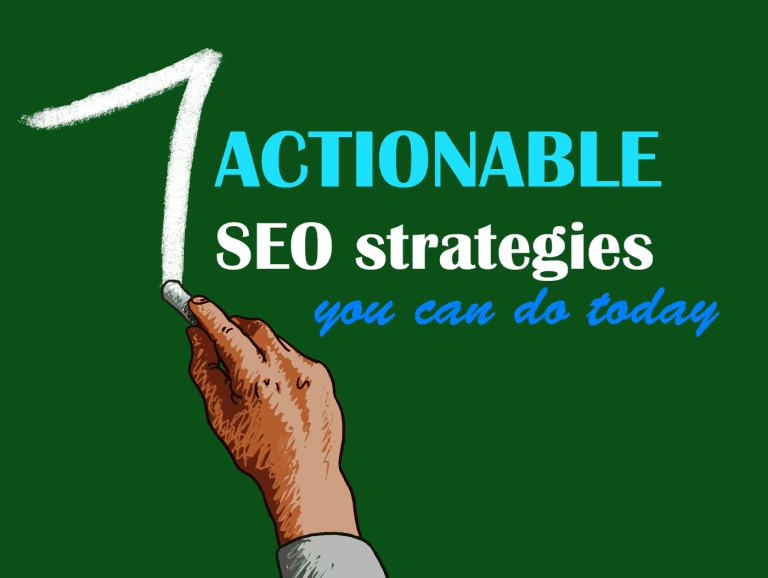 ---
On-Page Search Engine Optimization Tweaks
There's no question that I like doing on-page SEO. It's one of the easiest things you can do to get quality results from, time and time again.
If you've signed up to our email list, you already got some cool tips on how you can do it. (PS: Those tips will stay exclusive, which means only for the subscribers.)
If you haven't been putting any importance in your on-page SEO, then be sure that you do, it's a big deal.  And the earlier you start, the earlier you'll get results.
If you're new to on-page SEO, then you might want to look first at this post from Luke Jordan on Intergeek. Great job my friend… that is, at least I think we are (LOL).
Anyway, let's talk about the strategies.  As there are a lot of ways to optimize your page, I'll share some of my go-to yet simple-to-apply ones.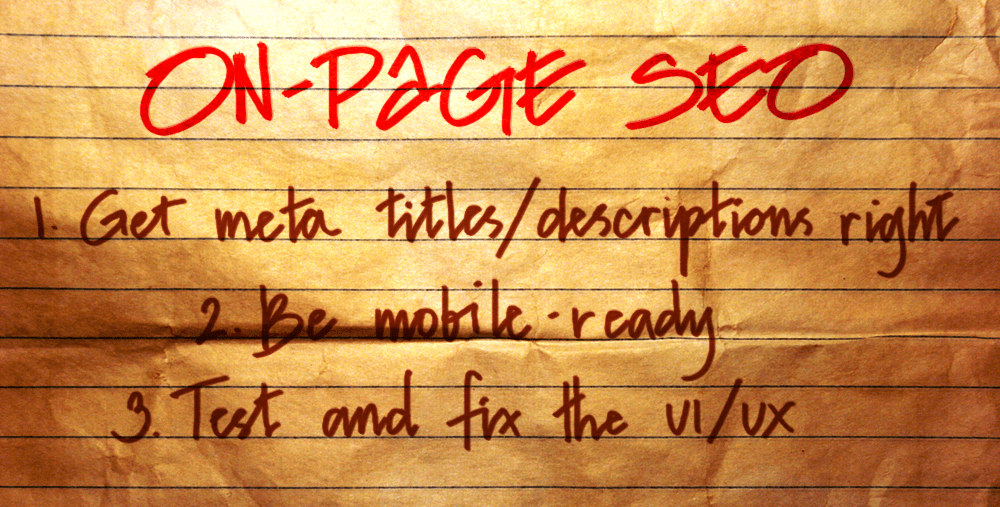 Stick to the basics – If a project is time-sensitive and if I could only do one thing, then I need to have a good meta title and meta description for all my pages. This is the easiest to do yet has the highest return in terms of being efficient and effective. You get to optimize for search engines and you get to optimize for searchers. Reel them in with a good title and description, even if you are a few places lower in the search results. Once you have the time for your project, that's when you start with the other little things you can do, from optimizing images, to speeding up your site, to adding static pages, LSI and other best practices.
Optimizing for mobile – IF you have been living in the mountains for the past years, then you probably missed the news about how big mobile traffic is. You are probably getting traffic from it already but Google has started to put more importance in it recently. If your site is not mobile-ready yet, then you probably got an email from Google already about it. That's how important it is for them.
Fixing your UI and UX, with a twist – Everybody who talks about on-page SEO strategy always mentions UI (User Interface) and UX (User eXperience, because UE didn't sound cool) but they don't really talk about real-life tests. The way I do it is running tests by using heatmaps (Crazy Egg or SumoMe) and by using this service from UserTesting. Seriously, try it and apply your findings. Test again and repeat. That's how you do UXO quickly. Face it, SEO is and will always be an ongoing process.
---
Using Micro Data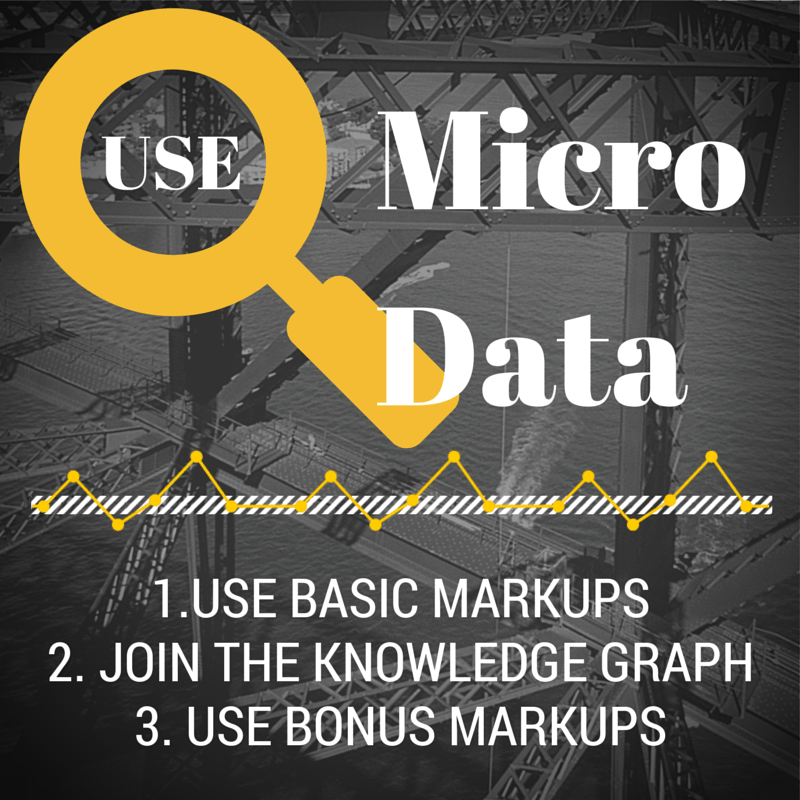 Speaking of on-page SEO, you're probably very aware of micro data usage by now.
You see it in your results when you look for recipes. You see it when you look for products. You see it when you look for local businesses. Heck, you even see it when you look for reviews about that 50 Shades movie.
Yes, I do miss Google Authorship (don't remind me!) but there are still tons of cool things you can do with it.
It's all about applying the proper markups to fit what you are offering on the page you are promoting.
Apply basic markups – If you're a local business, then use markups for an organization/local business. If you are reviewing a product, then use the review markup. You get the picture.
Being an entity in the knowledge graph – As we move forward, the knowledge graph will continue to keep growing in importance. Search engines are starting to show "answers" on the results pages and that's something you need to be aware of. For you and your brand, you need to start now so you can capitalize on this sooner rather than later. Create and fill up your Freebase account, connect your Wikipedia page to it and markup your website with information where Google can continue to identify your information. It will take a while for the information to show up so don't worry.
Icing on the cake – Now that you're an "entity" in the Knowledge Graph, you need to solidify it further with some bonus markups. You can add your logo markup or even your personal photo. One of the more recent ones that Google introduced is for adding official Social Profiles and this has the potential to be a big one, especially for companies. Try it out now and see for yourself.
Seriously, all you need to do is follow the instructions Google already gave you.
Don't over-complicate this. Don't be thrown off by "codes", because it's easier than you think.
It's very actionable for anyone. Just pick the right markups for your site based on Google's list on the link above, plug in the details and put the code on your site. Test it with this tool and fix the errors if you have any.
Do it once, do it right. Thank me later.
---
Building Authority and Brand
One of the most important, yet probably the most tedious of all SEO strategies out there, is building your brand, trust and authority.
When most people talk about SEO, link building usually comes to mind. That fuels the discussions, the development of clever ways of getting links and the neverending debates of how "dangerous" it is. It's done so for over a decade.
In contrast, when it comes to the boring and slow authority building, it gets relegated to articles that say you should "build trust" or "build your site as an authority" or something similar.
You know what? There's a reason why they keep saying that and it's why those people are in the position they are now.
They took time to build authority and trust while others built links like crazy, then lost sites and businesses through the years.
This is the beauty of the Internet. Anybody can claim to be an expert but building that lasting trust for your brand will still separate you from the rest.
But how do you build authority anyway?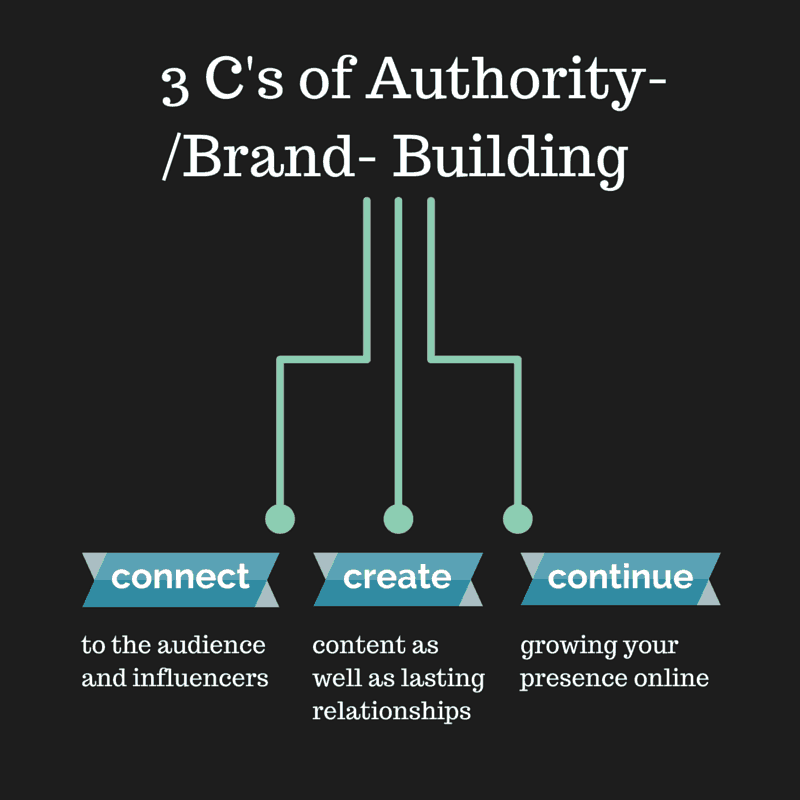 You start just as you would do it for an offline company. You build connections and proof that you are "for real", and grow a loyal following.
You engage with people that are already in the space, up to a point that they will recognize you as a fellow authority in that niche.
You create great content, preferably, evergreen content (infographics, case studies, tutorials) so people can see your expertise and trust you. (We'll get to this later as this deserves its own spot.)
Continue to grow your presence online. Using social media, building up your profiles, answering questions on places like Quora, joining communities and groups. Simply put, be everywhere. For those that can't be bothered with this, it doesn't have to be boring and tedious. Set up the profiles once, make sure everything looks great. Schedule when you will be active on those channels and then document how you do it, how you interact, what you share and so on. Finished?  Now just outsource it.
Use HARO to get mentions on media sites. It's a really old technique but still one of the best ways to build authority today. While you're at it, join ProfNet, SourceBottle, PitchRate and MediaKitty. Teach your inbox software to filter terms that you want to participate in to save you time and be sure to answer quickly.
How the hell does it help your SEO?
Short Answer:
Links + Brand Mentions
Longer Answer:
You'll get mentioned.  Repeatedly.
Some will have links, some won't. Brand mentions are practically counted as links nowadays (so be sure you set up your Freebase as mentioned in the Micro Data section above) but you can still track them with TalkWalker or Mention.net and reach out to get them to link to you.
You'll even have images stolen from time to time, so this technique from Jun will get you some extra links coming in. Search for "Image Link Building" to jump over to that part of the post.
You'll get more opportunities from people that want to interview you about certain topics like this one that Sue did or feature you on their sites.
Hey Dennis! how are you dude? Will like to have you feature @denseymour

— Enstine Muki (@enstinemuki) February 15, 2015
At the end of the day, people will trust in your brand more since they found you from an authority site. Being recognized as an authority will just get you those backlinks "naturally" (or organically, depending on which part of the world you are from) so you don't have to worry about building links nor worry about if link building is bad or not.
As you can see, it takes time and a lot of people prefer to skip this step as it's hard to scale from their point of view.
That's where you will have the advantage so don't overlook this SEO strategy.
---
Get on Expert Interviews
The bad news is, you're late. A lot of people are already doing this so they can acquire links to their sites as well as social signals.
The good news is, I'm not talking about you doing the interview, though it's a great way to get into someone's radar and start a conversation.
What I want is to get mentioned.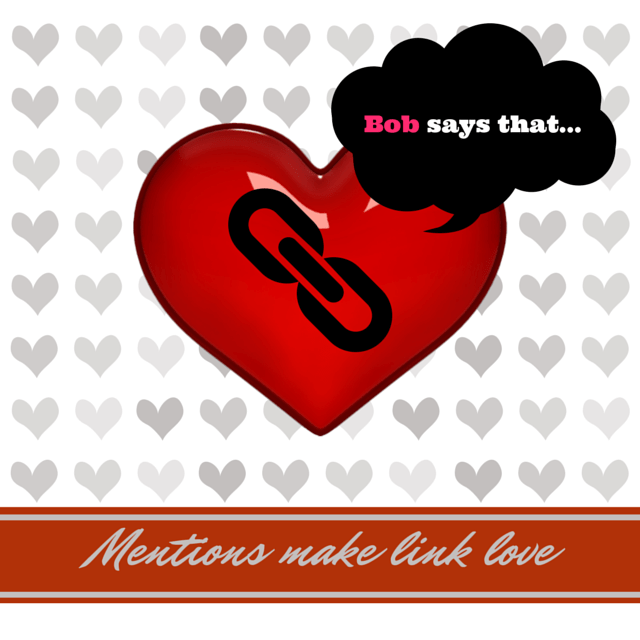 When you do, you get a link and you get to build relevancy in Google's eyes, since you're on the same page as other experts.
True, everybody is doing it. There are now 55, 120, or 140 experts in one list. Though I'd love to see someone go over 1000 as that would be truly epic, it would be crazy because nobody will actually read that! For me it's still a link, a relevant one.
Anyway, this is where your authority usually comes in handy. You just get emailed out of the blue. Violà! You get a link.
But for most of us that aren't quite there yet, you just have to be at the right place, at the right time.
Remember that I mentioned joining communities and groups earlier? Facebook or Google+ alone has a ton of them just waiting for you. It's where bloggers can easily poll an audience and get targeted answers since the members of the group know about the topic! Those are then converted into blog posts.
It's how I got a spot on Prosperity Media's roundup. I'm no Jon Cooper, who creates some of the best SEO tutorials out there like this recently updated one, but I did get to be mentioned on the same list. That's a #WIN in my book.
So if you're doing a roundup soon, I'm still personally pretty far away from where I want to be so send me your roundup interview requests, NOW!
---
Link Roundups
Building links will always be shunned by some SEO "evangelists" but at the end of the day, they also build links, one way or another.
It's how Google works. It's the foundation of their algorithm back then, today and for the foreseeable future, no matter what they say.
One of the easiest ways for you to build links and spread the word is by looking for link roundups. People that specifically round up the best links weekly, bi-weekly or monthly as blog posts to share to their followers.
Simply type this in Google: intitle:roundup january "KW"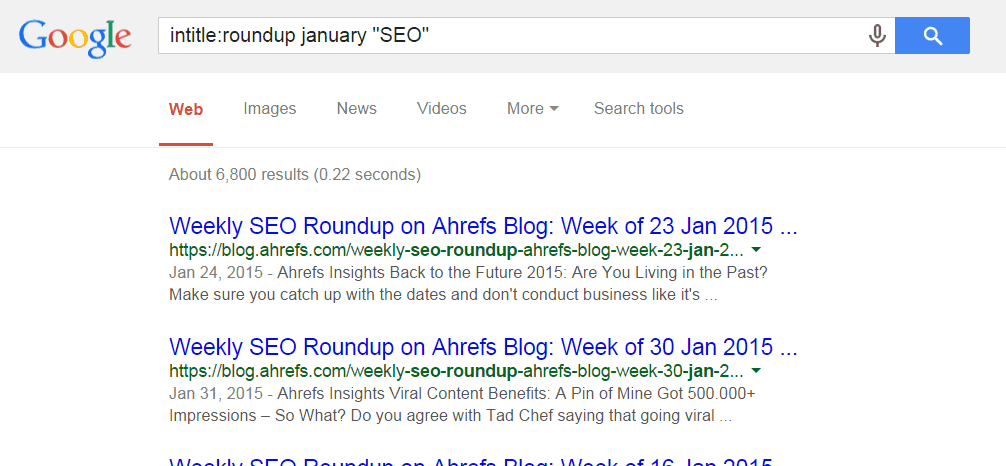 You can remove January there. I just put the month there to trim down the results a little further by showing those that published for the month of January. You can add the year if you want a more recent one or pick a date range in Google's settings.
If you don't believe that this is easy and highly possible, then let's just say that we got this link by "chance".
---
Evergreen Content
You create content that is really, really great.
You're like: Aww, come on now.
It's a cliché, I know, but it works once you figure out how to do it. Seriously, publishing evergreen content is easy with the right steps.
You'll even be able to create "unique terms" like Brian Dean does when you become an authority in the niche. If the terms catch on, then you'll have endless mentions for them over the years which you can harvest and reach out to to get more links from. Brian will have a field day with his terms. Shout out to his latest about Share Triggers.
Depending on your niche, you will encounter different types of content that will work better than others but in most cases, tutorials (like this from Dave, who I admire for putting out great content and being very honest with his results) and case studies (like this one from Razvan, who never disappoints with his research work) work the best across niches.
So you published your evergreen content: it will rank on its own, right?
Wrong! You shouldn't stop there.
You need to promote your content and find sites to link to it.
Here are some examples you can do really easily:
Promote the content to people that you link to
Tell the people that are in the same niche about it
Email your subscribers
Push it out to your followers
To find people that will link to it, here's a quick way to do it:
You have a keyword that you targeted for your content, search Google and BuzzSumo for articles that show up for that keyword.
Plug that into Open Site Explorer, BacklinkWatch, AHrefs and MajesticSEO
Export all the results to a text file and clear up the duplicates. TextMate can easily do this.
Reach out to them.
I know I'm over-simplifying things because you need to qualify the sites and prioritize whom to strategically
reach out to first but that's basically all you need to know for this strategy.
Overcomplicating things will just lead to more inaction.
---
Celebrity Outreach
Today, even celebrities are blogging. This can be anybody, from models, to wrestlers, to gymnasts, even hosts. It's not just limited to actors.
They are similar to mommy bloggers, in terms of blogging about general topics, but they are less demanding in most cases since many of them consider themselves as "tech-challenged" and are eager to hear new concepts.
Pitching something to them with the right angle can easily net you a link and with the amount of followers they have, will bring in a lot of traffic. Traffic you thought you would never see on your site.
This in turn gets your brand out there, in-front of more eyeballs, which leads to more social shares and eventually, indirect links.
How do you find them?
Instagram is my go-to choice. They usually have their link in the bio and use the URL as the location of their photo.
I also listen to podcasts, watch TV, read "dirt sheets" and listen to radio shows. You'll hear them promoting their personal websites or if you have a celebrity in mind, you can simply type in the name in Google.
Oh, since you are an SEO, you can definitely use Google queries to search for them.
How do you contact them?
The good old Contact Page, Whois Lookup, Social Media are all the options you need. If you are desperate, call their agents as that is usually the public number shown on their sites.
The best part is you will get to know them and with a good enough relationship, you could get them to share a new offer regularly or put out a good word for your brand.
By now, you should be able to see how this can affect different niches. It's really powerful and really fun to execute.
---
TL;DR (Too Long; Didn't Read)
I wrote this article with the goal of showing search engine optimization strategies that can be applied to ANY niche.
There are literally thousands of articles out there that will tell you what you can do to improve your SEO. Some of them will be spot on, but most of them will just be conflicting. More often than not, many of the SEO articles that you'll encounter will just talk about things that are only applicable to the "Make Money Online" (Internet Marketing) space.
So just to quickly recap:
Apply On-Page SEO tweaks and stick with the basics.
Use the proper Micro Data on your site.
Build your Authority & Brand as early as possible and stick with it.
Get on Expert Interview roundups by knowing where they hangout.
Link Roundups are still a viable way to build links.
Evergreen Content will always be the most important proof you have about your expertise. It's also very Google friendly.
Celebrity Outreach (I'd like to take credit for this term and strategy!) is a viable way to get links and to promote your brand.
You should implement these SEO strategies as early as now. They are all really actionable and you'll be amazed what will happen to your SEO just by doing these simple things.
If you have questions or clarifications, be sure to leave me a comment below.  You can also join our email list to get our latest posts and exclusive tips straight to your inbox.
Take The Conversation Further
We'd love to hear from you about this article. Join the LeapFroggr Lead Generation Dojo!