What You Need To Know Before Outsourcing SEO to the Philippines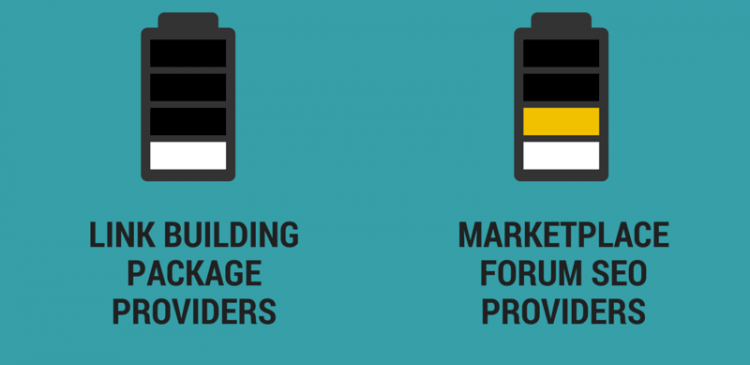 I wrote a guest post last year talking about how to outsource SEO to the Philippines on Matt Capala's blog. To start off the new year, I wanted to supplement it a bit more with this post based on what kinds of services are available today and my experiences from my own outsourcing story.
When I started putting up affiliate sites left and right back in the day, I had my own process for SEO worked out. 20-hour days were common and that was daily, including weekends. I just got overwhelmed with my "do it yourself" SEO and reached a point where I needed to outsource work or face some serious health issues.
That's when I started to test out different ways of outsourcing SEO.
I'm sure a lot of you reading this are going through the same thing now. Some are just getting to that point and some have already gone through it.  If so, what I have to share here may be of help.
And even if you're new to SEO or still not at that point of breaking down, read on. This will save you a ton of money and time.

The Different Ways of Outsourcing SEO
I went through a lot of different ways of outsourcing SEO to someone else before I eventually came full circle to start my own company.
There are basically 4 types of outsourced resources that you need to be aware of.
Now the graphic above isn't a hard and fast guide to the power of each type of provider, keep in mind.  There are also added considerations, like whether or not you can find a specimen of each type that actually delivers quality.  But you get the idea: SEO agencies tend to have the most influence on your actual SEO and offerings on sites like Fiverr the least.
And of course, if you want the one with more power, you tend to pay more for it (and not always in terms of straight-up money).
Let's discuss them one by one to show what we mean.
1. SEO Link Building Package Providers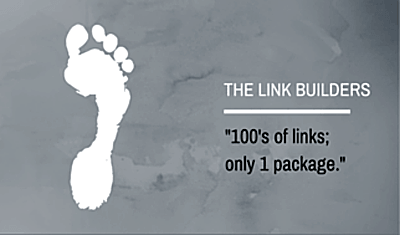 I started with the most common one, which is to buy SEO packages from vendors on forums where  I initially learned tricks. You know, forums like Warrior, WickedFire and so on.
These forums usually have buy and sell areas where providers can sell their services, usually for cheap, to marketers that are usually looking for the easy way out.
The vendors here use these sexy sales pages that will sell you the next "shiny" service, product or tool in this Internet marketing world. (If you've been around the industry for a while, you know what I'm talking about. You get sold to each day you're online!)
These sales pages show you cool graphics and testimonials, covering up what they are really selling, which are link wheels, mass bookmarks or comments, PBN's, SAPE links and those kinds of things.
It's hard to say no to their prices and promises of rankings. So you dive in, fill up a form with your keywords, checkout with Paypal and wait for your report to come after a few days.
I can't fault them for doing it. It's their livelihood and some of them actually know what they are doing but there's a problem. It's too public and affordable.  What does that mean?  It means that most of the tactics or services get abused.
Since they're pricing their service so affordably, they need their service to have the possibility to scale. It needs to be something easy to automate or systemize to justify their costs and they need to sell a LOT.
Some of these services will work since these are "still" backlinks… though some are just plain spam. The real bad news here is that they usually end up leaving a footprint. Remember how services that only do those things used to work well back then?  Think: article directories, web directories, web 2.0s, forum signatures, article networks, blog networks, etc.  They used this strategy and they used to be in pretty good shape.
But they left footprints.  And eventually, Google's Panda+Penguin tracked those footprints and caught up with a lot of them.
I have to say, I wasted a lot of money because I lacked the knowledge back then. Those that did work out eventually got my sites into a penalty so I had to do a lot more work to get them back.
My advice: take a smarter look at the offer. Don't apply them to your money site or business site on the first try without knowing what you are dealing with. If you're new, steer clear and stick with DIY SEO for the time being.
Note: A lot of the staff of these services are from the Philippines. They outsource their process here while they operate in another country.
| | |
| --- | --- |
| Pros | Cons |
| Cheap SEO/link building | Usually done in bulk. Can leave footprints. |
| Usually focused on a single process | You have to know what you're doing. |
| Quick turnover | You have to understand what it is they actually do before taking the risk even with all the cute testimonials they show. |
2. SEO from Marketplace Platforms
Come on, admit it. You paid someone to troll your Instagram comments area and pretend you had a date with a hot girl to make your partner jealous. You also probably paid for a video where a chicken dances around singing happy birthday just for you.
What I am referring to are platforms like Fiverr and FiveSquid. These are the marketplaces where you can buy likes, GSA link blasts, forum spam, a post on their personal blog, an SEO audit, a temporary blogroll link and so on, all for a few bucks.
It' not really the best place to outsource all your whole SEO but there are good providers that can help with some parts of your SEO. Better know what you are doing first. This is the cheapest way to get a site penalized.
Providers are from all over the world but a good chunk of SEO offers are usually from the Philippines and India.
| | |
| --- | --- |
| Pros | Cons |
| Hey, it's 5 bucks. | There are a ton of them = You'll need more time to find the good ones. |
| There are "gems" when you search hard enough. | More often than not, you'll get low quality SEO work or links. You get what you pay for. |
| There are a ton of them and the competition between providers is big so they are pushed to give out "more". | More doesn't necessarily mean better. It's just to appeal to buyers. |
| Fiverr has a good refund system. | Turnover takes a long time if the provider has a lot of orders queued. |
3. Hiring Freelancers and VA's to do SEO
After spending a good amount of money on the 2 above, you are now desperate for more information to succeed with outsourcing your SEO. You saw the potential. You know it can work!
So you scour the Internet for information. You are introduced to automation. You read the 4 Hour Work Week and learn about outsourcing & VA's (Virtual Assistants) that you can hire for peanuts in the Philippines.
You now go find yourself a freelancer on places like eLance or oDesk. You screen candidates, interview them and finally got to choose one.
You pay him by the hour or by project but end up with a much larger bill than you expected because of the confusion with your goals and how you want things to be done.
So you now decide to stick with Tim's (Ferriss) idea of outsourcing using virtual assistants that you hire directly or through a company.
Weeks, then months go by with little results but your stress level seems to be increasing from all the back and forth conversations.
Been there, done that. As you can see, I tend to learn things the hard way.
The key with this method of outsourcing is that you need to be in control or at the very least, organized.
You can't just rely on the freelancer or VA to know what you exactly want or how you want it done. You'll need to put in the work of training them or creating documentation/instructions or getting someone else to train them for you.
Note: Not all VA's are built alike. If you find a gem, keep them.
| | |
| --- | --- |
| Pros | Cons |
| Higher quality work but still based on your budget | Training, documentation. You need to know exactly what you want done and what can't be done. |
| A lot of the freelancing sites have honest review systems in place | You'll need project management skills. You need to be organized. |
| Abundance of applicants | Finding the right VA for you can be a challenge. |
| A majority of them can use the English language fluently | More expensive if you want higher quality, more experienced freelancers. Experienced SEO specialists will need less management or training. |
| Cost can be flat if you pay per project or agree to pay a monthly salary | Hourly costs can escalate pretty quickly if you don't manage it well. |
4. SEO Company or Agency
This is probably the last stop when you want someone else to do your SEO work for you. Mainly because it's obviously the most expensive route.
True, it is more expensive at first glance but in a way, you get to save money because you save your own time which you can put to use in building your own assets.
Depending on the company, you usually enlist a team of people that have been there before and has a defined set of processes and checklists. That alone will save you some time.
Here in the Philippines, some companies charge from $150ish – $300+ per month. Some work with $500. The higher quality SEO companies tend to hover at a base monthly cost of $1000-1200.
If you do the math and assume a certain cost per hour of work, then you can definitely see the difference. Like what I said above, you get what you pay for.
Do the math again for higher quality SEO work. The base monthly cost is usually the cost of a single person's salary in most countries. In this case you get a trained team in return.
In most cases, you can just let the SEO company handle and come up with what's needed but our recommendation is that you still need to know what you want in the first place.
Besides the pricing, the next thing that becomes a challenge is "What kind of SEO company are you looking for?"
It can be confusing at the start when looking to hire SEO companies. I'd be confused myself if I started today. It used to be so simple!
There are "SEO only" companies, "link building only" companies, on-page SEO auditing only companies, digital marketing companies, inbound marketing companies and some more but at the core of it, you just need to know what you want. I'll get to this topic later in this article.
If you notice, we're a digital marketing company but we put a lot of value into our SEO work because for us, it's at the core of our whole online marketing strategy. SEO will always be intertwined with everything you do online.
No, I'm not selling this "idea" of only working with SEO companies. I'm just showing all the possibilities so you'll know where your current situation fits.
Note: SEO companies are definitely built to serve small/medium/enterprise businesses. If you operate small scale affiliate sites or blogs, then hiring an SEO company might be over your budget. Try to work with certain tasks instead or batch a group of sites you own to see if they can take up the offer.
| | |
| --- | --- |
| Pros | Cons |
| No training needed. You get a team to work on your campaign. | Finding the right company for you |
| High quality work (from most reputable brands) | A lot of companies have long term contracts |
| Regular reporting and support | A little higher initial cashout |
Now that those are out of the way, let's jump to how you can really outsource your SEO properly.
How Do You Outsource SEO properly?
If you're new to this SEO thing, you should be open to learning new things — but feel free to be a newbie. You are welcome to ask questions of the service provider and if they don't like it then that's their problem. That's usually an early sign of trouble in the long run: if initial communication is difficult.
Note: Here in the office, we prefer email (rather than Skype) to communicate with prospects and clients as everything is clearer that way.  Plus, it's documented.
The reason I mentioned that is if something isn't clear, then you should ask. If you just want to show someone on the other end of the conversation that you know something and want to show that you can't be bullied, then you are not really looking for help, aren't you?
We've dealt with our fair share of inquiries like:
"I need 50 guest post links with my name as the brand keyword and my name should be in the URL's of each of the blogs but I want these to be safe because I read that I will be given a penalty so I want only white hat work from you. That will give me great rankings. I need that in 10 days."
OR
"Hey, can you let me know if you are competent enough to apply ahref=lang on my site because I need that. It's important because Moz said so. It will make me rank within a month! If you can't then why should I work with you."
Then you look at his 1 page 60-word, local-only site and your brain explodes.
If you already know what you need, then that's great. Just don't pretend. Be real. Be you.   It will be easier that way.
Let's take these steps one by one.
1. Plan ahead
Planning is something a lot of people will skip. They will just jump ahead to:
"Hey, my site will launch tomorrow, here's $800, do SEO for me so I can rank #1 by next week for all these 10 keywords."
It's easy to demand things like that, but you can't demand instant results when it comes to SEO. We've met some brand managers acting like this.
Well, sadly, you just screwed yourself and your brand's marketing plan.
Long-term SEO results don't happen overnight for new sites.
– Identify your timeframe
If you are launching, launch earlier, coordinate with the SEO company earlier to apply tweaks as early as possible and allot time to get results after launch. If you have a marketing plan set, start the SEO campaign early, not on the exact date you want to see results. At least 3 months before is a good timeframe. 6-12 months is best. A competent SEO company will need to go over the whole site to fix and optimise it. You can't simply fix it in a day.
Research will take time. Content ideation will take time. Results from both the on-page and off-page SEO work will take time. Lastly, Google treats each market and each keyword differently, so that will take time as well.
– Identify your competitors
Your chosen SEO company should be able to figure out your niche's landscape, competitor keywords and so on but if you already have a list then that would be a great bonus. It will help speed up the initial research stage.
– Prepare your important details
What are your goals besides "rankings" and just getting links? Be clear with your brand's marketing plan. Do you want to build email subscribers? Increase engagement on your blog area? Funnel traffic to a specific page? Improve conversions on certain products?
These are mainly for those looking to hire Virtual Assistants: Are there specific things you want done? Prepare documentation and training material. Prepare a system or process flow that you want them to follow. Set a time table for their actual training phase because you have to test and get to know the VA you hire.
2. Budget range
How much are you willing to spend? There should be a range because most people will select a very low price not thinking that it's a really low budget and that usually gets them into trouble.
SEO brings long-term results so be sure to know how much you can invest, not spend.
3.  Choose your SEO service provider
I've mentioned the different ways of outsourcing SEO at the beginning of this piece. Now, it's time for you to decide which to choose.
You might want to explore the first 2 options (SEO Link Building Packages from Forums/Fiverr) if you have prior SEO knowledge, know what you are doing and have a very limited budget. If you are running a business or brand, then I would skip them.
This brings me to VAs or SEO agencies.
– Selecting a virtual assistant to do SEO:
On most freelancing sites, you will have profiles to choose from and they usually come with reviews from previous employers.
You can interview them, check if their language skills are up to par and ask for previous work for both on-page and off-page SEO work.
You will have to know what you are looking at though, so for best results, it's important that you have experience already with SEO or you will end up hiring based on their reviews alone, not knowing if they really are doing the best thing for your business.  Try coming up with a checklist too of what qualities/qualifications are prerequisites and ones that are just preferable bonuses.  Otherwise, you'll get mired down just sorting through all the possibilities.
I would also suggest exploring job directories where you can directly communicate with the person if you plan on hiring full time. You can start them off under probation so you can train them and then promote them to regular status after some months.
– Selecting an SEO company:
Do your research. Ask about their process and how they do link building. In many cases, you can see it already on their website or on their blog. If they mention Web 2.0 link wheels, mass bookmarking, article spinning, mass blog commenting and the likes then you can classify them to be similar to Fiverr gigs.
Some SEO companies will just outsource their work to other link building providers. Some still use old SEO techniques because that's what they do. Some are just ranking temporarily (due to black hat work) and some are renting spots.
What does that mean?  Even if they're ranking for something in Google's results, it doesn't mean that they're doing things the way you want them done on your site.
I've already put together an article with contributions from some of the top SEO's here in the Philippines.  We talked about it more over here on my guest post on SearchDecoder.
I also mentioned earlier that there are different SEO company labels. I'd like to bring up some of them below and discuss what it is they do or focus on.
SEO Company – these are a companies that focus on on-page SEO and link building. Some also offer conversion optimisation and server optimisation.
Link Building Company – these are companies that focus on link building. They sell their services by units (usually in hours/time) or they have a specific pricing per link type. For example, for guest posting, they can charge you per link acquired but the cost will depend on the quality of the site.
SEO Auditing – these companies mainly audit your content, your links and your on-page SEO. The produce a report and guide your webmaster on what to do. They might also offer a training program on the side.
Content Marketing – these are still SEO companies but they rely and focus heavily on content research, content creation and distribution to raise brand awareness and acquire backlinks.
Digital Marketing Company – a company that works on SEO, SEM, social media, email marketing, SMS, blogging, copywriting, podcasting, app marketing, media buying and other forms of digital distribution.
Internet Marketing Company – this is similar to digital marketing but it's more focused on the core online marketing strategies such as SEO, SEM, email marketing and social media marketing.
Inbound Marketing Company– practically the same as the definition above for a digital marketing company. Inbound agencies basically use this new but effective buzzword to tell people that they make use of different inbound marketing techniques to attract leads and new customers.
Note: Some Social Media Marketing companies and Web Design companies also offer SEO work. Some of the companies that offer SEO on the side might rely on old SEO strategies so be wary of this.
4. Explain your situation
You have to be ready to explain your situation. Send them the important details you compiled in advance.
Are you launching a new site? Are they going to be working on an old site with a history already? Have you done SEO work for it in the past? Any previous link building work?
Did any redesign happen and when? Does it have Google Webmaster tools and Analytics? Do you have existing social pages, a following or an email list? Did you publish anything in the past that is worth talking about?
What did you get yourself into? If you think you did something in the past that incurred a penalty for you, tell them about it.
Tell them this: "Here's what we did and attached is a list of the links we bought."
Be honest. It will speed things up, which will only benefit you in the long run.
5. Let them know your needs and goals for your campaign
SEO isn't always about link building and it isn't always about ranking #1 because sometimes, you just can't be #1.
Pressuring your SEO service provider will only lead them to two things, try disastrous SEO strategies that will affect you in the long run or quit.
Let them know your end goal. Get more sales? Increase conversions? Get more page views? Like to funnel more people to a certain page to gain subscribers? Funnel people to a content asset to acquire more links? Just simply get targeted traffic?
SEO can affect all those and more. Knowing your goal will allow a well-planned strategy to be formulated.
6. Manage your expectations
One of the things that you need to understand is that SEO will take time and the provider you choose should manage your expectations. Expect that.
When they mention a timeframe, they are not manipulating you and that doesn't mean they are not capable. On the contrary, they are being honest with what they know.
If, on the other hand, they promise you everything, the bells and whistles, including the kitchen sink, then that's when you need to worry. Guaranteed SEO results in 3 days? 10 days? Think twice.
Curb your expectations. Estimates can be given but you cannot expect them to be 100% accurate. It's called optimization because SEO's optimize websites. The SEO does not control Google and its algorithms.
7. Communicate but be patient
Communicate with your provider and no, it doesn't have to be everyday.
Sure, you can start off communicating daily for VA's but in time you can set a task list for weeks and months in advanced.
For SEO companies, you can expect a monthly report and update. Depending on the way they work, they might also accommodate bi-weekly calls.
Unless you have a full-time regular VA working for you, do not expect replies immediately from SEO providers. The monthly retainer or project cost you pay for has a specific amount of work involved and you wouldn't want them to waste it on small updates with you.
There are schedules and deadlines with other clients to consider on their end as well. Managing time is hard enough, so be patient and save your email if it's just a 5-word question. If you want to hit on the hot SEO assigned to you, then do it privately.
Why do I need to care about how I outsource SEO work?
Okay, first of all:
But let's be serious.  Sure, you might as well just outsource your SEO to anyone. Go ahead and build a lot of links because links are still links, right? Anchor text will keep working and get you ranking quickly, right?
Sure, if you want to do any of the following.
Waste Your Money
✅ $50 service for 10 anchor text links on their personal blog with 200-word content?
Then you find out that they are all no-follow, comment area links.
✅ $150 for a Press Release service that writes and releases for you?
You basically get 1 good link and the rest are crappy duplicates from manual submissions to blogs that just call themselves press release sites.
✅ $250 service to build you a linknet/linkwheel/link pyramid of 50 tier 1 links?
30 of those are no-follow. Then you find that all the articles are the same with a little spun content in-between. All using 1 or 2 anchor texts.
✅ $25 service for 5000 "high powered" SEO links?
A mix of bookmarks, comments, wiki, pliggs and forum profiles pointing directly to your site? It's a steal! Wonder where those links will get you.
Almost $500 down the drain. Better off spending it on training your friend's 8-year-old son to do real SEO.  Sure, it probably won't do your SEO any good either, but at least you might get to see something funny.
Waste Your Time
If you hired a full time VA, then just threw him into the fire without training on how you want it done, you're just wasting your time. If you get a freelancer, you need to know what to tell them and what you want done. If you purchased a service without knowing what they do, you'll just be staring at your rank tracker the whole day.
If there's one thing that we can all never ever waste, it's time. We always need more.
Get a Google Penalty
The end result might be a penalty (or a combination of penalties) from Google or worse, getting your whole site completely deindexed.
I've seen this happen because it happened to me several years ago. I experimented, took my gambles and paid for them. I've been through a lot and these things, well, you wouldn't want to go through them.
In the end, you lose everything. Your money, time and website. Oh, and your income from that site as well.
Conclusion
Outsourcing SEO (to the Philippines or elsewhere) should not be gamble. It should be a calculated investment. Within this article, I shared with you the things I personally experienced and how to not make the same mistakes I did.  True, there are still a lot of other things to learn — and you'll probably learn them along the way — but these are the foundations.  Keep them in mind and they can drastically lower your risks while lifting your potential gains.
So again: you need to plan ahead. Carefully compile important data and materials that you can share to speed up the SEO process.
Select the best SEO service provider that will fit your needs and be honest when communicating. Be patient and manage your expectations.
And above all, remember this: If you really want to get the most out of it, stop thinking of it as a magic pill. Instead, treat SEO as a long term investment.
Get SEO Consulting
Take The Conversation Further
We'd love to hear from you about this article. Join the LeapFroggr Lead Generation Dojo!