Start Your Business with Digital Marketing in Mind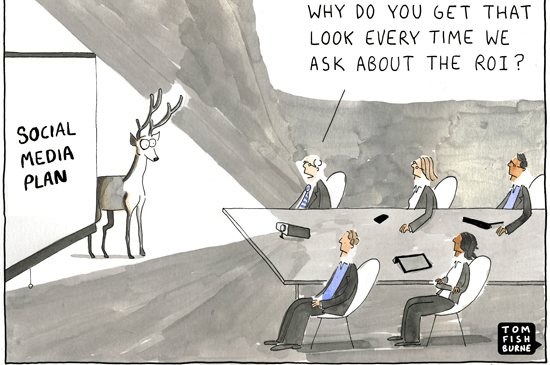 Before you can commit to opening and maintaining a small business, you first have to be fully prepared for the responsibilities that will be instantly entrusted to you. You have to invest a lot of your time, effort, and usually, money, in order for your company to succeed.
There's a silver lining, though, because once you've gotten your company up and running, things "would" get progressively easier to handle, and as a businessman, you will grow and learn a lot from your experiences.
It's so important for you to start everything right, or at least, be armed with the right information to aid you in your decisions.
Otherwise, all your hard work would go to waste, and you might be forced to start over. It's not a bad thing to start over sometimes, but it would hurt to lose everything you have already invested into it.  That could be a lot of effort, a lot of money, and a lot of time—which, when you really think about it, are more or less the same.
So how do you start it right the first time? Well, one way would be to come up with a plan or an overview of where you are right now, and where you want to be in, say, ten years. This means that you also need to have clear objectives in mind because as a business owner, you want your company to improve and succeed in its industry, even far into the future.
There are so many things that you can do to make your company flourish. Simply making the right investments and using the right marketing approach will do. In this day and age, the Internet provides you with plenty of tools and services that will help you develop your business in such a way as to increase its popularity, increase your sales, and increase its visibility online.
Aside from the usual advertising techniques that you use to reel in customers, you could also consider taking advantage of digital marketing.
What Is Digital Marketing?
If you want your small company to get more customers, become more popular, and increase its chances of securing your future, then digital marketing is one way to do it.
What is digital marketing? It is advertising using digital tools and technology, such as electronic gadgets and the Internet. Digital marketing involves you taking advantage of all the ways you can promote your brand online, from using social media to the creation of your company's main website.
Why Is It so Important to Practice Digital Marketing?
No, really, digital marketing IS a big deal!
One of the best advantages of digital marketing is that it works well with your offline and traditional marketing methods. You can simply practice both and reap their benefits.
Digital marketing will also teach you how to understand where your business currently is, and help you plan how you can reach your business goals. You will learn to observe how people behave online, how you competitors improve their businesses, and how you can use these kinds of information to enhance your company and marketing approach. More importantly, I think that digital marketing will help you see and appreciate your business.
– Cost-effectiveness
Digital marketing is generally more affordable than traditional marketing, if you think about it. Say you want to increase awareness for your brand, and you decide that the best way to do this is by creating a television commercial, you can expect this endeavor to be quite expensive. First, you need to buy a space from a television network where you can place your ad. Usually, you will only be given fifteen to sixty seconds per commercial.
That space will already cost you a lot of money, but then again, you will need to spend more on the production of that commercial. That will involve directors, creative writers, actors, equipment, etc. If your commercial is a success, that's great, but if it's not, that's a lot of money down the drain.
But with digital marketing strategies, you have less risk to think about, meaning that you have more reasons to spend on advertisements. Creating social networking pages and blogs is usually free, though you have to pay for additional services. Creating an e-commerce website will require you to pay a monthly bill. However, these are still more affordable than what you can expect from traditional marketing, where a small space on the newspapers can cost a small fortune.
Another advantage of digital marketing is that you can instantly see how your marketing approach and your advertisements are doing. You have more room to test for success, which could eventually save you a lot of money by just using what works.
– Tracking ROI
Tracking ROI should become second nature to you as you grow as a businessman. There are plenty of available tools that you can use to measure the performance of your pages. You are now able to see how much traffic goes to your page, and what keywords you can use to increase your ranking for search engines.
So basically, when you have this power to effectively track your ROI, you immediately get an opportunity to measure your success, as well as see how much of this success is contributed by your digital marketing approaches.
– Find and Engage Your Customers
We've already touched on the subject that digital marketing can widen your reach, in terms of popularity and customers. However, you can do this by using traditional marketing strategies like television commercials and print advertisements. The difference is that digital marketing helps you target your specific demographics.
As a business owner, you should know better the kinds of people who will like or benefit from your products and services. Digital marketing then would provide you with the tools and the platform you need to reach out to these people. For instance, if you sell ladies' clothes and fashion accessories, social networking sites like Pinterest, will give you the ability to show off your wares to its large number of female users.
Digital marketing also gives you many chances to regularly communicate with your customers. Social networking sites like Instagram and Facebook will make sure that these people become your followers, and so whatever you share on your profile, your followers will see. They can also share their thoughts about what you posted, as well as share your post with their friends.
Digital marketing promotes a two-way relationship between you and your customers. You can communicate with them about anything related to your company. And you can also ask for feedback, which will be used for the betterment of your marketing approach and product and service delivery.
– Increase Your Visibility
If your main goal is to get more customers, then digital marketing will help improve your company's visibility online. You can write blog posts about your products and services, never forgetting that your posts should be of high quality to be useful to your audience. You can also create your own website where you can better show off your products and settle transactions.
You can create company pages on social networking sites, like Facebook, Google+, and Twitter, which hold millions of users that could become your customers and investors someday. Of course, simply creating these accounts won't immediately put you on the spotlight. 
There are a lot of techniques involved to raise your popularity, like SEO, in which you brand your content by using high-quality and relevant content to gain visibility. Local SEO can help your brand flourish within your locality. 
Some companies have the fortune of being propelled to the limelight by creating content that has become viral. In traditional marketing, this can be likened to news that travels by word of mouth and spreads overtime. However, with digital marketing, viral content can spread all over the world overnight, usually via social networking sites.
Now, if you were to create content, maybe an article post, a picture, a Vine, or a video, which would suddenly go viral, you can expect more people to go to your website, which means more traffic to your page, resulting in a higher chance of conversion. This could then increase your sales. Conversion means that your visitors performed your desired action on your page. This could be buying a product or service, subscribing to your newsletter, following your social network pages or whatever you want them to do. They will also find out about your business and they can just drop by your store.
Think of It as an Investment
Every aspect of your business, including digital marketing, is an investment. There is a risk involved because no matter how much you test or optimize your advertisements, your SEO strategies, and your websites, there is no guarantee that these will have the effect that you desire.
However, with digital marketing as an investment, you have the advantage of getting more time and more space for adjustments and further development. If your ad fails, you can always make a new one without fear of the costs. Having social network pages where you can communicate with people will help you establish relationships with them, as well as help you do some damage control if necessary.
Digital marketing could also be the step you need to take to go international with your business, with its advantage of allowing you to reach people all over the world.  Now if you really think about all the benefits it could give you, plus the fewer risks it involves, digital marketing becomes a cost-effective business tool you could leverage to your advantage.
Now, would you still not want to try out digital marketing for your startup business? I'm pretty sure you want to now.
Take The Conversation Further
We'd love to hear from you about this article. Join the LeapFroggr Lead Generation Dojo!