How Is Twitter Used for Business & Marketing?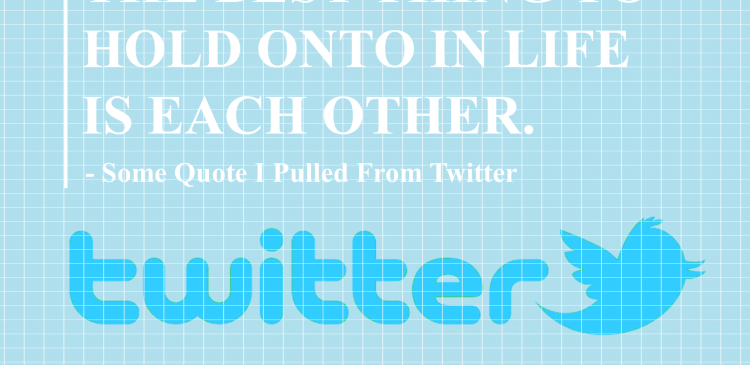 There are so many things that you can do to promote your business online, and taking advantage of social networking sites is one of them.  Why not? Social media has made it possible for an individual to connect with thousands of people. In the same way, social networks allow businesses to find customers and investors all over the world. These sites are also good for doing market research, particularly when it comes to targeting a demographic or getting to know a competitor.
Today, Facebook and Google+ are two of the most visited social platforms that are also used for businesses. However, these are not the only two sites you can go to in order to set up or promote your company. Twitter is not far behind. Since June of 2013, Twitter has secured 218 million active users, and this number is expected to increase this year.
With the number of people who use Twitter regularly, it would be foolish for a business to not want to tap into this network and gain clients. Fortunately, creating a Twitter profile that will be used for business purposes is not difficult.
Getting Started with Twitter
Before signing up, you need two things: an email address and a username. It's best if you create an email address for your company. That way, your personal and business tweets won't be mixed. Your username should be short and easy to remember. You're advised to come up with a username that is no more than fifteen characters to make it convenient for people to type in the name.
To create a Twitter account, you can navigate to Twitter's main page and click on "Sign Up". You will immediately be asked to key in your email address, chosen password, your business name, and your username. It's possible to change your username in the future, but since there are search engines that automatically index new Twitter accounts using the original inputted usernames, changing usernames could cause confusion.
When all fields are filled, and you're happy with what you've typed in, click on "Create My Account". Before you can access all the features of Twitter, you first have to verify the email address that you used to sign in. You can easily do this by logging onto that email address and clicking on the link that Twitter provided.
Once you've verified your email address, you can now customize your profile, starting by adding a profile picture, putting in your location, and adding a brief biography about your business. You can go to the "Settings" tab if you wish to change your username or email address, customize the appearance of tweets, and change the design layout of your profile.
To change the design of your profile, you can click on the "Design" tab under "Settings". You can choose a layout out of nineteen patterns that Twitter provides. If you want to use your own designs, you can click on "Change Background Image" and upload your image. You can also click on "Change Design Colors" to change the color theme of your profile.
Start Using Twitter for Business
When you're satisfied with your profile, it is now time to connect with people and make your first tweet. When posting tweets, it is important to retain a professional yet endearing character to attract fellow Twitter users. Keep your tweets short and simple, especially since each tweet can only accommodate 140 characters.
Before you publish tweets, make sure that you know the kinds of things that should be published on your profile. Since this account will be used for business, you should talk about your company, your products, upcoming events, and announcements. It's still fine to post informal and more personal tweets, but make sure they will still be relevant to your followers.
Although you are advised to be professional at all times, this is not a good reason for you not to get your creative juices flowing. Your tweets are crucial in gaining the attention of people, so make every tweet count. You can be all business-like while still being approachable. Entertain and educate. Take the example of Skittles, the confectionary product made by Mars, Inc.
The tweets that Skittles publishes are amusing, as you can see here. Obviously, the company knows who its demographics are, and its fun facts and funny tweets are certainly eye-catching enough to be retweeted hundreds of times. Retweet is the same as Share on Facebook, and the more retweets your tweet gets, the more publicity it is for your business.
Aside from tweeting about facts and other things about your company and products, you can also post open-ended questions that will encourage your followers to interact with your tweets. It's important that you facilitate your conversations by actually responding, using the "@" before the commenter's name to respond to him/her personally.
If you're still building a follower base, you must learn the importance of also following other people and businesses. You can search for companies whose products are the same or related to yours, and you can use tools like Listorious to locate influential people to follow via niches and hashtags.
Living in the Twitterverse
As with other social networking sites, there are certain things you need to know if you plan on staying in the Twitterverse for a long time. This includes learning new terms and lingo that can only be associated with Twitter. There are even dictionaries dedicated to Twitter characters and abbreviations, and infographics like the one you can see below.
There are plenty of words and abbreviations to learn, but the most useful are "tweet", "retweet", "favorite", "mention", and "hashtag", among others. To tweet means to post or to send a message. To retweet means to share a tweet made by another fellow Twitter user. Marking a tweet as a favorite is similar to liking it.
Use "@" to mention and link people to your tweet. This is usually done to reply to a comment. Hashtags or "#" are used to tag keywords in tweets. # is also used to emphasize emotion and highlight events. When a hashtag is placed in front of a word, the word becomes a link that you can click. You will then see the other tweets of people who've used the same tag. You can also use keyboard shortcuts to navigate through Twitter easily.
Looking at and using hashtags (#) is a great way to meet people who may be interested in what your company has to offer.
Let's not forget the two kinds of relationships on Twitter, which are coined as "Following" and "Followed By". If a person's profile attracts you, you can choose to follow that person. As a result, you will be able to see all his tweets. You are now "following" him. If that person also likes what he sees on your profile, he can also follow you. He will then be shown as someone who "follows" you, and you will be shown as someone who is "followed" by him. Makes sense?
What's different in Twitter is that it allows one-way relationships. You can follow a person and see all of his tweets without him having to follow you back. In the same way, you can be followed by someone without having to also follow that person.
There are also plenty of ways by which you can communicate with your followers, such as using TweetDeck, HootSuite, Tweet Chat, and Tweet Grid.
There are literally hundreds of Twitter software out there but please stay away from those that promise you more followers by using their software. If you aren't well versed with Twitter's terms, then you might get your account banned.
How to Engage Twitter Users
When you are familiar with how to speak and how to navigate through Twitter, you should now be able to construct tweets that will engage your followers. You should begin by learning what to tweet.
It has been mentioned before that your tweet is vital to gathering followers, and so your tweet should be powerful enough to engage people. Tweets should bring about emotion and comments from people. Though advertisements and fun facts are generally well-liked, it is proven that posts that are inspiring and insightful are retweeted and "favorited" more.
Again, as with techniques that you might have used in other social networks, if you want to motivate people to retweet or favorite your posts, all you have to do is ask. Speaking of asking, it is always a good idea to ask for the opinions of followers. Remember that Twitter encourages conversation, and conversing with your followers is the first step to building a relationship with them.
The tone of the tweets is also important. You don't want to be intimidating or boring. Instead, you want to be approachable, and using emoticons and the right choice of words can be enough to make you more likeable.
How about the way you treat your followers? You should show them how much you value them and their opinions. You can ask them questions, and when they reply, make sure to respond. You can also follow their Twitter profiles, and retweet and favorite their posts.
Overall, your tweets should have the right balance of business and fun. Let your personality shine through your tweets and posts, and people will be more interested in you, and your followers will come to respect you more.
Targeting Influential Twitter Users
With Twitter, it is not only enough to follow and be followed by your clients. It is also important to follow influential people and have them follow you back. Why? Because these are the right people who have more power to direct traffic to your page. Take note that these are people aside from your targeted demographic (customers).
Who are these influential people? Basically, these include other people and businesses that have already made a name for themselves on Twitter. This means that they can influence people to consider your product and encourage them to follow your Twitter page. (Note: Contrary to the example above, you don't have to rely on celebrities. There are a lot of people that are known for their craft and they have a ready follower base for you to market to.)
These "power people" can be identified by their large following, the number of times their tweets have been retweeted, favorited, and shared on other social networking sites, and basically the number of people who comment on their tweets.
You can get a hold of the Twitter accounts of people manually. If you have done your market research, then you will know who's who in your business. However, if you want more names, then there are some tools that can help you target these influential users.
Companies that Use Twitter
There are several big names that are using Twitter to reach out to more clients. Some of these companies have even started engaging on Twitter while the social networking site is still not that popular. Starbucks, for example, has been using Twitter since November of 2006. The account is actually older than @twitter, which began operations on 2007. Today, Starbucks has over 5.9 million followers.
CNN is often trending on Twitter because more and more people are relying on the Internet to get the latest news. CNN makes sure to deliver headlines in real time, and it also gives out fun facts for those who love to get a daily dose of new information. The news network also encourages its more than 11.7 million followers to react to headlines and join conversations.
General Electric (GE) has been known to take advantage of social networks to promote it's business and new products. They are highly active on Twitter, Pinterest, as well as on Facebook and on Google+. Their Twitter page is filled with pictures of new innovations and fun facts about science, particularly on machines. It certainly engages people who nurture a love for science facts, questions, and tests. Today, GE has over 170 thousand followers.
Twitter is a great platform in which you can promote your business and get up close and personal with your potential clients and investors. It provides tools and features that help you connect with people, find your demographic, and do market research. It keeps you updated on the current trends, thus giving you an idea on how to reinforce your brand more effectively.
More importantly, Twitter helps you engage people in such a way that they will be more inclined to establish a relationship with you. Overall, Twitter can boost your company's popularity and increase sales, provided that you know how to properly use the social networking site.
A Quick Note About New Sign Ups on Twitter but Getting a Message about it Being Suspended
It has happened to many brands we've worked with. They got their accounts suspended ON sign up. It's simple to fix though since Twitter's support is very helpful. Just contact them and explain the situation.
If you need help getting yourself business set-up on Twitter, let us know.
Take The Conversation Further
We'd love to hear from you about this article. Join the LeapFroggr Lead Generation Dojo!