What Is Digital Marketing?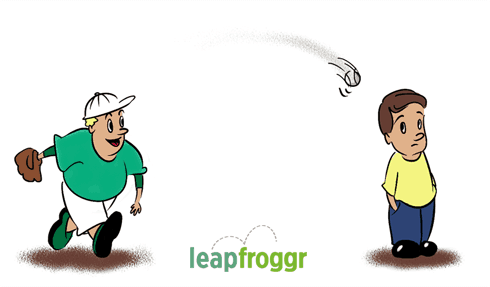 Today, businesses still make use of traditional methods of advertising to increase their visibility and popularity. Television commercials, billboards, print advertisements, and radio announcements are the main methods that companies use. These methods are classics because nobody can doubt that they do work in branding your product in the minds of audiences.
On the other hand, it's said that even the most effective of these traditional marketing methods has a disadvantage. Having a commercial, for example, is very expensive. Not only would you need to pay big for one of those coveted TV spots, but you'd also need to shell out money for the production of that commercial. The price isn't good for small businesses that are just starting out in the industry.
Another disadvantage would be the fact that the content of your advertisements would need to be very short and very limited. A rule when it comes to marketing is to keep things simple and eye-catching. However, with commercials, newspaper ads, billboards, and the like, even if you have great ones, there won't be an outlet for you to respond to questions, and you won't be able to display complete information about your product, which consumers look for. The relationship between the seller and the buyer is one-way.
This is when digital marketing comes in handy. 
What Is Digital Marketing?
Basically, digital marketing is a process of advertising that is done via electronic media, from computers to mobile phones. It takes advantage of several types of technologies that help communicate a message to consumers and investors. The most popular platforms today are social networks and websites.
Traditional marketing and digital marketing can be used hand in hand. This is what most big-time companies do. Traditional marketing advertises your products (one-way). Digital marketing promotes a two-way relationship between businesses and customers/stakeholders. It provides a platform for these parties to interact with one another, making up for one of traditional advertising's disadvantages.
With traditional marketing, you're pretty much throwing a message at a customer and it's up to him to decide whether or not he wants to catch it:
Digital marketing involves some pitches too, but also allows the customer the option of throwing a message back in return.  It's a dialogue, a game the consumer can play: not one that's mostly just a spectator sport.
Of, course, something like the image below can also happen in digital marketing due to the two-way channel. That's why it pays to think first about what you're going to pitch to the consumers before you do it:
Just imagine it: what if you had pitched an anvil instead of a ball?
Two Forms of Digital Marketing Strategies
There are two forms of digital marketing strategies: push and pull.
Pull digital marketing refers to the process of marketing that depends on customers/stakeholders actively search for your marketing content. People may use search engines, go to official websites, subscribe to newsletters, and follow the brand on social networking sites to get enough information about a company or the product.
In pull marketing, it's the duty of the businessman to make sure that the information will be relevant and readily available to the seeker. As with advertisements, the more eye-catching, clever, and significant the digital content is, the more consumers will be "pulled" to visit your website and check out your products frequently. This is good for SEO, specifically for getting traffic to your page and earning higher search rankings.
Inbound marketing is a form of pull marketing wherein you focus your market research on finding out your demographic, and then creating content and advertisements that will be appealing to your target consumers.
Push digital marketing refers to the process by which the business actively gives the marketing content to the customers/stakeholders. Push marketing without the consent of the recipient is spamming, "pushing" information down throats, while push marketing with the consent of the recipient is called permission marketing.
This strategy uses text messages and emails to send content to people. It also includes pop-ups and display advertisements that appear in particular sections of a website. As a businessman, your priority should be to ask permission from consumers if they would like to receive notifications from your company, and with consent, deliver relevant content.
Outbound marketing is a traditional form of push digital marketing because communication with customers is one-sided. Promoting products is done via television commercials, radio broadcasts, billboards, and print advertisements. It's often called interruptive marketing because these advertisements can be poorly timed and placed. They don't come cheap, so they aren't ideal for small businesses. On the other hand, big companies that can shoulder the expenses can engage in outbound marketing for the purpose of exposing their products to an audience.
Push and pull digital marketing can also come hand in hand. For example, your digital content can include links and banners that a person can click if he would like to be directed to your other websites or blog.
Specializations under Digital Marketing
Digital marketing is not only limited to push and pull marketing strategies. In fact, there are several specializations that fall under "digital marketing". Taking advantage of these specializations will increase your site's visibility and promote your brand in a safe and legal manner.
This refers to the process of optimizing a website to increase its search rankings. There are over 200 factors that affect a site's ranking, from the relevant content to the keyword usage. There was a time when businessmen would succumb to tactics that would manipulate Google's algorithms. Fortunately, Google caught on to the scheme and changed its entire algorithm. Nowadays, search engines place a higher priority on high-quality content, rather than on areas that can easily be gamed, like keyword density and overlinking. You can read more about SEO here.
Link Building
In order to build the credibility of your website, you can link your official website to others that have content that is similar to or related to yours. You can also link your company website to your social networking profiles. The aim is to increase the visibility of your website and increase page views
PPC (Pay-Per-Click)
PPC is described as an online advertising process in which a user, when he clicks on an ad that appears in the search results, is directed to a website that sells products related to the searched words or phrases. It is also known as a paid-for search or a sponsored search.
For example, if you search for "Valentine's gifts", the search engine might bring back results of websites that sell Valentine's deals or Valentine's gifts that are on sale. These sites are paid advertisements. When you click on the website, you will immediately be taken to the online store.
For businessmen who use PPC ads, their priority would be to gain a high quality score, since search engines will charge PPC accounts every time the ad is posted on the results page. The quality score is given by the search engines based on the relevance of the PPC's content. When your quality score is high, search engines will charge you less for posting your advertisement.
In terms of the tools that you can use, you have plenty of options. Bing Ads is starting to pick up steam, but Google AdWords is the top PPC network today. If you want to start with PPC, try creating an account there first and see how it works. 
Social Media Marketing
Nowadays, setting up social networking profiles (Twitter/Pinterest/Facebook/Google+/LinkedIN and more) for business purposes has become a norm. These profiles can be used to promote brands and establish an online presence more effectively. Your reputation and activity within these networks can also boost your search rank.
On the other hand, you have to understand that aside from high-quality content, one of the most important things in digital marketing is establishing a relationship with customers. By engaging in social media marketing, you will have the platform to get to know people on a more personal level. You can communicate with them about your brand, answer their inquiries, and simply show them that you care about your customers.
You can use social media for market research, as well. You can ask your followers their opinions and suggestions on how to improve your brand. 
Online Media Buying
This is buying space for advertisement. Online media buying is not as simple as it sounds because it involves a lot of market research, specifically researching about the needs of your target demographic. These factors are all important when the time comes that you need to specify the aspects of your advertisement, from the size to the placement to the content.
This simply refers to the process of generating high-quality content that is useful for and needed by the searchers. When you make sure that the things that people find in your website are relevant, interesting, and up-to-date, you increase the credibility of your website. The more credible you are, the more traffic you will get.
Strategy Creation
Of course, if you want to succeed in digital marketing, you will need to create a strategy of how you plan to carry out your plans. Again, this involves a lot of market and competitor research. In this case, you have to be specific about the techniques that you like to execute. Today, content, digital display, and mobile advertisements should be top priority.
This is the process of monitoring and managing your company's reputation. Basically, this is your online store's outlet for public relations. Here, you address any issue that people have about your brand. You can get feedback from your social networking profiles, or conduct surveys on your website. Use the feedback to improve your brand.
Another area that online reputation management focuses on is the protection of your company from negative comments, posts, and other media that were intentionally created to destroy your credibility. This also involves reserving a domain name for your brand early on to prevent cybersquatting, in which a person or a group would register your would-be domain name, and then sell it to you for a high price. This is an illegal practice that is punishable by law.
This is the process that seeks to increase the chance of your viewers to "convert" and become your loyal customers. Here, you focus on enhancing user interface and user experience on your landing pages. You can do this by having relevant and interesting content, or other marketing tools that will appeal to your viewers.
This refers to the process of advertising through electronic mails (e-mails) and newsletter subscriptions. You might think that this is an obsolete method to gain more viewership, but studies show that up to now, email marketing has been proven to give better opportunities to get to know and connect with customers. It also gives you a place where you can place your links to promote new products and deals.

As with other types of digital marketing, the aim is for one's message to reach the consumer. Part of why email marketing is so effective is that nearly everyone has an email account: email is a ubiquitous and easy channel for communication. Of course, whether or not it's the best channel for reaching a particular consumer or group of them is something you have to figure out too.
There are other specializations that fall under digital marketing. Now, you can choose to use one of these specializations, or you might even be tempted to try them all. Whatever the case, it's important for you to stick with the method/s that will bring you the best results. If you want to try them all but have limited resources, it's better for you to choose one at first and focus on it for a set period of time, enhancing your skill and knowledge simultaneously while evaluating your results. Come up with a plan of what you want to do and what you expect.
For example, say you decide to try your hand at SEO. SEO will give you plenty of things to work on, from on-page SEO to off-page SEO. Once you've gotten the hang of optimizing your website for search engines regularly, evaluate your progress. If it works, stick with it. If you want to do more, this would be the time for you to think about undertaking another digital marketing specialization—and generally, it would be smart to do more when you can.
There's really no single technique that will guarantee a steady trickle of traffic to your page, but here as in other realms of business, diversification can be a smart future-proofing strategy.  Gaining a working level of understanding in more than one type of digital marketing and having plans for different types of marketing can spare you the proverbial mistake of putting all your eggs in one basket.  
So in which baskets are you putting your eggs?
Take The Conversation Further
We'd love to hear from you about this article. Join the LeapFroggr Lead Generation Dojo!