What Inbound Marketing Is Really About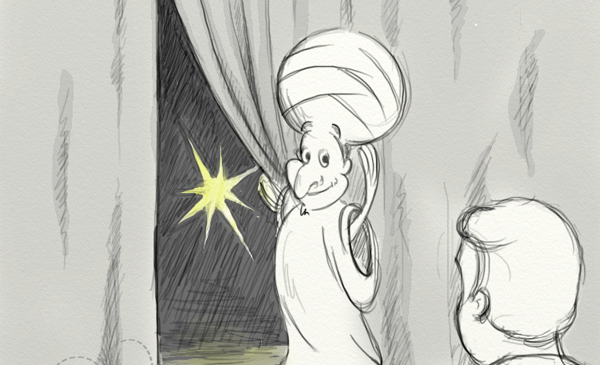 To some people, advertising refers to the process of raising brand awareness by means of television commercials, radio broadcasts, billboards, and print advertisements. However, these are not everything that marketing is about. These examples fall under traditional marketing, which is often used by big companies to simply make people aware of their products and services.
Traditional marketing is normally considered "push" or (for the most part) outbound marketing because one of it's main purposes is to raise brand awareness. It pushes information about the company to all kinds of people, not necessarily to only its target customers. Though traditional marketing techniques are expensive, there can be no doubt that they are effective in achieving the goal, which is to make a brand known in all areas of a country or even the world.
But nowadays, digital marketing is quickly gaining on traditional marketing because of its many advantages that the latter cannot offer. For instance, digital marketing, in most cases, is more affordable. It can be executed by people and teams from anywhere in the world, thus producing a level playing field when it comes to endorsing products and services. Digital marketing also gives more platforms for "pull" or what is more commonly called nowadays as inbound marketing.
Using both traditional and digital marketing will provide you with more benefits than you can imagine and while you're still starting with a business, we'd recommend that you consider using digital marketing first as the lessons (& data) you'll learn from executing inbound marketing can actually help and complement your traditional marketing endeavours.
What Exactly Is Inbound Marketing?
There's still a lot of talk about inbound marketing going around, especially when it was first "introduced" to the industry. It has been called a buzzword, a "technique" and even the "new" alternative name for SEO. One thing is for sure though, inbound marketing is here to stay.
To explain inbound marketing, I think using a chart would make things easier.
This explanation can be a lot more complicated but this is my own take and I'll try to make it as simple as possible.
True, the SEO of today has a wide scope and social media plus content marketing plus analytics are usually associated under it hence why a lot of people just relate SEO = Inbound Marketing.
But there is a difference.
Inbound marketing, or pull marketing, should be considered as a strategy. 
Remember that push marketing is all about actively seeking out customers. In inbound marketing, it will be the customers who will actively seek you.
Inbound marketing is about making sure that your pages contain all kinds of information that people are looking for, specifically content that is relevant and useful to them. Your pages should bear important details about your company too, as this will greatly contribute to the reinforcement of your brand in the minds of your page visitors. 
A healthy balance of SEO + Content Strategy + Social Media Marketing + Analytics, all aiming for the same goal is powerful enough to turn slumping businesses around or to launch startups to the moon.
That's why inbound marketing is important today and for the many years to come.
What Are the Advantages of Inbound Marketing?
It was mentioned before that an advantage of digital marketing is that it levels the playing field, allowing small businesses to compete with big ones. Of course, success still depends on how you plan and implement your marketing strategies, and this is where inbound marketing techniques come in handy.
The purpose of inbound marketing is to pull in people, and when you manage to get people to approach you, that's already the first step to potentially rich engagement.  Contrast that to traditional marketing, where you're usually the one trying to approach people.  It's usually a little harder to get them to engage you when that's the case.  Add to that the fact that traditional marketing doesn't really provide as many channels for immediate feedback.
Take the example above. Interesting?  Definitely. Engaging? Probably not very much. People can call the number indicated, but most of the time, they don't have the time to memorize or write down the number. If the ad is next to a road too, most people wouldn't stop their cars or take a break from driving just to call.  The consumer feels as though a lot of effort is being asked of him from the get-go.  Not to say that no effort is required of him with inbound marketing: only that he feels it less keenly since he is being drawn in and guided through the engagement process.  
Inbound marketing is also often used in conjunction with ad targeting, which generally means more effective ads. As a businessperson, it's important that your marketing approach appeals to the right people. By knowing who these people are, and by creating advertisements that are specifically geared toward them, you can effectively increase your sales, establish your online presence, and get more followers… all without wasting effort trying to advertise to people who aren't interested in what you have to offer.
The ABCs of Inbound Marketing
The process of inbound marketing can be summed up in three words: attract, bring, and convert.  Let's start with the topic of attraction.
Attract people to your page.
This is the time when you really need to get your creative juices flowing. Fortunately, because of tools like social media, it's now easier to promote your business, though the hard part comes with the creation of ads and content that will catch the attention of people, particularly your target audience. You have to research what they like, of course, and what resonates most with them. Another thing you can do to attract people is to optimize your pages by using great hooks and headlines, make them friendlier for users in both design and user interface. Make it easy for them to find what they are looking for.
Now, from the pool of people you've drawn in, what you need to do is…
Bring out the leads.
The next step would be to make people stay on your page. In this case, content is very important if you want to engage your visitors. If they don't find what they expect to find, they will leave.  It's your job to make sure that they don't by posting things on your page that will be appealing to them. This phase is more about filtering the traffic and bringing out the people that will most likely…
Convert.
Converting people into customers depends on your personal definition of conversion. This isn't always about sales. Sometimes, the goal may be just to encourage people to subscribe to newsletters, be a part of a social media following base, and the like. With inbound marketing, converting people should be subtle and natural. You can do this by strategically putting call-to-action buttons or links within your posts.
When you've successfully converted people into customers, your next duty is to make sure that they stay customers for a long time. You can do this by further optimizing your site and improving your customer services. At the end of each month, it's recommended that you analyze your inbound marketing strategy and see if it can be further enhanced.
Best Practices of Inbound Marketing
If you want your inbound marketing methods to succeed, don't forget these best practices:
1. Remember what you learned about SEO and SEM.
Inbound marketing is about people actively seeking your stuff, your company, and you making sure that they can find what they're looking for. Search engine optimization or SEO will ensure that people are driven to your page when they use the search engines to look for you. If you do your SEO right, you'll enjoy a higher ranking on the SERPs, which means more visibility.
Right now, SEO makes up a huge part of inbound marketing, especially since nowadays, the ranking of a website on the SERPS depends on the relevance and the usefulness of its content. In fact, some SEO agencies have gone and transformed themselves into inbound marketing agencies due to the fact that SEO has now evolved so much.
SEO is probably the most important element of inbound marketing because it affects how you implement your entire marketing approach. Inbound Marketing will always need SEO, which is why it's vital to do great research for keywords, stats and other demographic data you can get. Great research leads to high-quality, targeted content – content that is primed, optimized for searchers, enhanced for user experience and satisfaction. All of it will help in your overall SEO and the path to a conversion. 
Oh, and you shouldn't forget search engine marketing (SEM) either, where you can pay PPC ads to further gather data for your inbound campaigns.
Further Reading:
Ruth Burr talks about The Relationship Between SEO and Inbound Marketing – probably the only SEJ article I allowed in my Pocket app.
Kurtis Bohrnstedt published his 2014 Inbound Marketing Trends post on Moz – people will always challenge studies like this but I look at it from a different perspective so I find the data shown to be highly useful for my own research. Plus it's great for slides and impressing clients. What's there to hate? Awesome work from Kurtis.
2. Focus on your content.
Ensure that your content is useful to people who were brought to your page. Content is perhaps the top reason that people will stay on your page. It also greatly influences a person's decision to convert.  It's not necessarily easy to produce content that will retain user attention and promote conversion, but you tend to get better at it over time.
As mentioned above, should you engage in any type of  content marketing, it would be best to consider applying SEO and CRO (conversion rate optimization) techniques.
For instance, it's never enough that you post captivating and useful content. If you want that content to be popular and bring you more potential customers, you have to research and use keywords to their full potential. You have to factor in the conversion path, how it ties up with your whole strategy. You need to test images, the words you use and so on. 
Angie Schottmuller did a presentation about SEO + CRO and I'd like to share her slides with you. You'll learn a lot of actionable tips that you can apply to your content to maximize it.
3. Take advantage of social media and its services.
Aside from increasing your popularity and getting more followers as potential customers, social media makes it possible for you to regularly communicate with people. By posting great content on your pages, you can catch the attention of your followers, and then engage them by facilitating discussions and encouraging participation. Here you can also answer questions of people personally.
If you want your content to stand out among other social network posts, you should often include high-quality pictures or videos with your messages but do test out even plan text messages as some markets are more responsive with just witty text alone. Fortunately, social media tends to be pretty accommodating there… even if it doesn't supply us yet with cats we can pull out of the screen.
Let's not forget that there are several social networks that you can see as a pool for prospective leads. Facebook is currently leading the social media race with more than a billion monthly active users, followed by Google+ with 300 million monthly users, and then Twitter with 230 million users. Sites like Pinterest, Instagram, LinkedIn, and the like shouldn't be ignored as well.
As inbound marketing is all about engaging people, social media networks make up one of the best platforms that give you everything you need to facilitate conversation and eventually, conversion. Most networks have communities, groups or "forums" where they can effectively communicate with people about anything related to the brand.
Oh, and since you want to stimulate engagement, never forget to respond. It's still a part of inbound marketing, after all.
4. Consider SMS, Apps, and Email Marketing.
Many people feel that SMS and Email marketing are already obsolete, and some may feel that this is already a form of push marketing. Perhaps it's because people are used to receiving spam messages, and that's why they have this view. However, you can use these approaches to cultivate a deeper relationship with people without being offensive or interruptive.
In order for these to be effective, you will need to find a way to get people's permission, which would allow you to send them your messages through SMS, thru an app, or by email. Get that permission and you're good as gold.
We have some more tips for business owners like you about Mobile Marketing, so check out our post here.
5. Never forget Analytics.
As mentioned above, Analytics is a major part of inbound marketing. After you've implemented your inbound marketing strategies, you will need to gauge how successful these strategies are. Are they helping you meet your sales goals? How successful are these methods in converting people? How will you improve things? Surprisingly, it's THE one thing that we see often neglected by teams and companies, especially over here in the Philippines.
By measuring the success of your techniques, you will then get an idea of which area you further need to improve to get the best results. Today, so many helpful tools can be found online. A free tool such as Google Analytics, can help incredibly when measuring your return on investment.
Further Reading:
Aaron Friedman did an awesome post called Storytelling Through Data: A New Inbound Marketing & SEO Report Structure and he also provided a template. Probably the best one I've seen out there.
TL; DR
Inbound marketing is an investment. It's true that outbound marketing may be quicker and more effective when it comes to raising brand awareness and recognition but inbound strategies will help you establish an online presence, reinforce your brand and improve your sales.
It will also hone your research skills for you to better target your customers and create content that will appeal to this demographic. More importantly, you'll be more encouraged to engage and establish a friendly and professional relationship with people by simple communication, which is often lacking in push marketing.
When you do your inbound marketing right, you'll find that you don't necessarily have to rely on heavy advertising to be able to gain loyal customers and increase your sales.
Imagine having your strategists for SEO, Content, Social and Data all working together towards a single goal. That looks pretty damn good or your company, not for your competitors.
How about you? What's you definition of inbound marketing? 
Take The Conversation Further
We'd love to hear from you about this article. Join the LeapFroggr Lead Generation Dojo!