What Is SEO?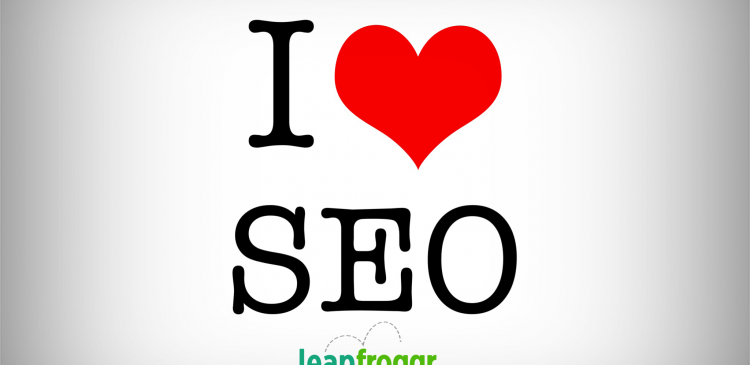 With the advent of the Internet came many benefits to millions of computer users, especially to those part of the corporate world. Businessmen are continuously seeking ways to get more exposure for their company's products and services, and taking advantage of the Internet makes it easier to reach customers and investors from all over the world. Even those who are just starting a business of their own have found that it is easier, not to mention more affordable, to first set up shop online before investing in a physical store.
However, many businessmen who've tried to set up shop online will tell you that gaining success over the Internet is not an easy feat. It takes time, and for those who really want to get their lines out in public, they will tell you that online businesses also require a lot of money. That is why it is important to plan carefully and choose wisely which methods of marketing are right for your ventures. Doing so could give your company the right exposure without expending more of its resources than you need to.
For all companies, it is important that the brand is visible to the public eye, and since online shops do not have much outlet for exposure via television or radio, they rely on social media, trends, and Internet tools and processes to ensure that computer users would come across their websites and advertisements regularly. One process that is popular today within the realms of digital marketing, is search engine optimization or SEO.
What is SEO?
SEO is the process by which the position or rank of a website is enhanced in search engines' eyes.  For example, good SEO makes it so that when a web user types in keywords and phrases related to the website on a search engine like Google, the search engine would show the said website in the list of organic results.
In other words, this is a method in which the website is tweaked so as to pass the standards of search engines in terms of popularity and relevance. Think of this as a quality control for sites. The goal for success is to reach the first results page as it's naturally most visible to users… and thus, to consumers.
In a Nutshell, How Does SEO Work?
To ensure that the results gathered by search engines are relevant to the keywords typed by the user, many search providers use several types of software, named "spiders", which are meant to scan the content of websites. Bing and Google are known for using these spiders to indicate page ranks and positions.
These spiders are very thorough, but they are also quite quick, as you can see by the time it takes for search engines to gather a list of websites that have a string of keywords and phrases that are identical to what is being searched.
There are plenty of ways by which search engine spiders can look for a list of results that are relevant to the searched keywords and being familiar with these ways can give you the basics of SEO techniques. For example, knowing that spiders rely heavily on keywords for their work, you can make use of keywords that users are most likely to search for when they are interested in what you have to offer.
As with everything else, there are caveats. In this case, you have to remember not to fall into the trap of keyword stuffing.  This is where you overuse keywords, thus bringing down the quality of your content.  Good content is written well, and well-written content does not reuse words so often across sentences that each use becomes grating: ask any decent writer about it and he will point out the virtues of synonyms.
Take note that high-quality content is the biggest priority, so it is advised to keep content fresh and updated. It is also recommended to take advantage of authorships and digital signatures that help build trust and credibility and promote brands. Google+ is currently using the Agent Rank to pinpoint the author of content, thus weeding out the spammers. These are just a few factors that Google considers within its algorithms for SEO.
There is also the need to consider the improvements of on-page SEO, which is focused on SEO techniques that are being done within your website, such as how to lessen the time it takes for your page to load, your snippets to capitalize on Author Rank in the future, properly using canonical/rel="next"/rel="prev" codes, and the overall structure of the website, among others. This involves user interface and user experience as well. Off-page SEO, on the other hand, involves those activities that are done outside your page, like link building.
Search engines may also take into account the performance and user-interface of your website, and so it is important to ensure that your site will maximize the convenience and overall experience of the audience.
As you can see, there is no definite end to SEO in terms of its role in your business. It is truly a never-ending process of optimizing your website, even if you are already number one.
What are the Benefits of SEO?
SEO has plenty of benefits in store for business owners:
Page traffic increases, which spells out success. This will make it easier for you to attain your goals.
SEO is generally low cost, and it makes use of free resources to get your website to the top. However, do not be fooled by SEO providers that promise to give you grand results at an unbelievably low price. Remember, if an offer sounds too good to be true, then it probably is. SEO, when done properly, will be very beneficial for your  business, and so investing is not a bad idea. Just make sure to first study if what you are investing in is legitimate.
SEO is very different from Google Adwords, which is basically a means for you to get a position on the search results page by paying for it. These paid advertisements often appear at the very top of the organic results, and in Google, you can clearly see the Adwords because they appear to be contained in a light yellow box and background.
The main goal of SEO is to get you to the number one results page that search engines bring back. If a household name like Google would bring your website to its first pages, then that automatically increases your brand integrity.
Online businesses operate 24/7. Taking advantage of SEO means that the endorsements for your website also never sleep.
SEO helps you establish your visibility in social networking sites like Facebook, Pinterest and Twitter. Building a "following" on social networking sites is a good way to increase your visibility and build credibility, not to mention that once you've served quite a number of customers well, your following will be motivated by loyalty and trust.
SEO will also make you a worthy competition for big-time companies. In the Internet, everyone has a fair chance of success.
Why is SEO Important for my Business?
Since search engine optimization will make sure that your website stays visible on search engine results, this means that your small, medium or even enterprise business website is being advertised for free. Google is one of those search engines that have a very high credibility among netizens. In fact, the term "Googling" has become a household saying.
So when an engine like Google deems your website as relevant enough to be brought back in the front pages of its search results, some of Google's credibility will rub off on your website. Here is Google vouching for the integrity of your website, and netizens will be more inclined to click on your link. As a result, there will be more traffic coming your way. More traffic means more business.
You could also benefit from Google+'s business pages and Google Places. Your customers can find you very easily through their computer, phone or tablet. They could also read reviews left by previous customers. That kind of social proof would increase your brand's value and it increases your customer reach.
As mentioned before, finding the right SEO method and the right person to do the SEO for you can be time-consuming and expensive. Indeed, there are several SEO companies out there that promise to get you on top in a matter of months, and their services are always priced at an all-time high. Are they worth it? It depends.
Consider the services of a hired SEO team. They are expected to exhaust all means to give you a decent position in the results of search engines.
How do they do this?
They will need to study your company and its market. This includes doing research on your competitors and their SEO strategies; planning the right method of SEO that will benefit you and put you a step higher than your competitors; and then actually applying your SEO tactics and maintaining them for a period of time.
The SEO team will delve deeper into keyword research, rich snippet recommendation, content optimization and authorship, and overall account management. Expect the team to give you a report on your status and page traffic every month or so.
While you can do SEO on your own, there can be no denying that experts can really give you that exposure you need in a short time. SEO teams also know various techniques and know-how that you don't. Because of the prices that SEO providers offer, you can think of this as an investment for promotion.
It is the same as using commercials and print advertisements, except that these endorsements are done online through search engine results. It can be a very expensive investment at first, but once you manage to achieve your page rank and traffic goals, you will find that this investment is worth it.
In the world of business, it is expected for your SEO providers to take their time in optimizing your website. That is why you should expect reports and insights regarding your site's activities at least once a month. Reaching your SEO goals can be slow and laborious.
Remember that aside from market and competition research, SEO is a never-ending process of finding the right keywords, frequently changing the content and metadata of your page, linking sites to more popular ones, and making sure that your brand doesn't stray too far from the public eye.
All these things take time, and there is no guarantee of when your business will be a success. The important thing is that you are willing to rough it out by doing SEO in a manner that is safe and clean.
What if you already have a substantial amount of traffic on your website? Should SEO still be considered? Again, the answer depends on you. Aside from the ability to handle the increasing amount of traffic on your page, your primary concern would still be to promote your brand, and you can do this by enhancing your SEO methods, coupled with other optimization techniques that will be beneficial to your users.
This should also be accompanied by more market research and more promotion ideas. While SEO can get you started with exposure, as seen from this table, remember that SEO is not the only thing that you can do to build your brand.
How to Choose the Right SEO Provider?
First off, it is important that you educate yourself in SEO and what it's all about. It is foolish to just let a professional do all the things for you without you knowing what he is doing. You have to be aware of the factors that affect your SEO, and how these factors can affect your page rank, popularity, and relevance to the search engines. Fortunately, learning about SEO is easier with the Internet at your fingertips.
Nowadays, there are plenty of companies that offer SEO services at varying prices. How do you choose the right SEO provider for your website? Here are just some tips that might help you:
Of course, the most important factor that you should look into is the price. Decide for yourself if the price is justified by the services that a company offers. Find out if the asking price covers all the pages in your website. It is also important to know if that price is affected by the status and size of your business.
The SEO provider should be concerned with generating high-quality content that would match the keyword/s that computer users are searching for. SEO should also be focused on optimizing content with the user in mind, which includes the process of making it easier for the users to be directed to the website that will fulfill their searching purposes. In terms of the general look and feel, find out how your SEO provider will tackle on-page and off-page SEO, specifically how they plan to enhance user experience (UX) and user interface (UI).
As with any company you are hiring, you should expect nothing but the best in customer care and support. All of your inquiries should be answered in a timely and appropriate manner. A representative should always be within reach should you have more concerns.
Contrary to what some SEO companies promise, there's actually no specific deadline when it comes to SEO as there are over two hundred variables that affectsearch engine results. Each website is treated differently. Each keyword is treated differently. Each niche, topic, or subject is treated differently. Combined, you can only ask for conservative estimates. So, a good SEO would never promise you guaranteed results, but instead give you an estimated timeline to expect different results based on your goals.
It is important for your SEO provider to give you regular reports on how your SEO is faring. Ask for detailed reports, as well as for your team's insights and recommendations on how to better your status.
Black Hat SEO VS White Hat SEO
There are two ways by main categories into which SEO strategies fall, and they are called black hat SEO and white hat SEO. Here is a table that will help you compare and contrast the two:
| | |
| --- | --- |
| Black Hat SEO | White Hat SEO |
| Involves deceptive and unethical techniques to improve rank | Obeys the rules that search engines implement regarding SEO |
| Companies that use Black Hat SEO will eventually be subject to consequences, from lower rankings to being banned permanently. | Companies that go for White Hat SEO are proven to last longer and get better over time in terms of traffic and visibility. |
| Uses keyword stuffing, link farming, spamming, unrelated keywords, cloaking, hidden links and texts, gateway pages, page swaps, mirror sites, splogs (spam+blog), domain squatting, and cookie dropping | Uses in-depth research, generation of high-quality content, and enhancement of the current site interface and design. |
Those who are just starting an online business may be tempted to risk it and engage in Black Hat SEO to hasten the way to the top. However, be warned that dangers abound on this road. Not only do you risk your site being banned if search engines notice the techniques you are using, but you also endanger the reputation of your company. Business is always a game of risks, true, but this big a risk is not one a smart businessman would take.
For some, there is such a thing as a Gray Hat SEO, where some techniques of Black Hat SEO, like automation, are used to achieve higher rankings. The difference is that this kind of SEO takes into account the guidelines that websites and search engines have implemented for search engine optimization. It's a fine line so many White Hat SEO's do not approve of it.
Are there SEO Techniques that Should be Avoided?
Yes, and most of these techniques fall under Black Hat SEO. In the business world, there are many companies that want to get on top as soon as possible. They would engage in unethical practices just to get ahead of the competition. However, more often than not, using these techniques would turn off potential customers, leading the brand to lose its credibility and the company to have its reputation tainted permanently. Here are some techniques that need to be avoided:
Link Wheels – Remember how when you link your website to others, link juice passes through those links, which will affect your overall page rank? With link wheels, you connect with Web 2.0 sites (From WordPress, Blogger, Tumblr and even to sites where they can upload content using a different media or style like uploading videos to YouTube, Wiki sites, etc.) hoping that their link juice will increase your rank. It is perfectly natural for you to link sites with websites that have the same content as yours. However, when you abuse this freedom, especially by using low quality content and properties, Google will pick up on it as a bad behavior. As a result, your site might get de-indexed or your rankings will just drop.
Low Quality Content – Nowadays, with so much information being freely available over the Internet, netizens have learned to be vigilant when it comes to trusting a website. That is why if you want your SEO to be successful, you should make sure that the content of your site is reliable, updated, and high-quality. Steer away from publishing poor content as this will turn off your audience, and search engines will judge it as a site that is not worth getting into the first page.
Link Networks – A link network is like the link wheel where one gets links from a network to increase his rankings on Google. It makes use of privately-run websites to trick the algorithms set by Google's SEO spiders. A link network is likened to a house of cards. In the business world, association to untrustworthy links could affect a company's repute, and once a set of these websites or networks are caught and de-indexed by Google, it won't be long until the house of cards come tumbling down.
Mass Directory Links – This is a technique that hopes to increase a website's metrics by subscribing to several link directories. SEO professionals mention that it is perfectly alright for a website to subscribe to a local directory whose niche is the same as that website.
However, subscribing to several is a big no-no. By doing this, you are endangering your website to link spamming. What's worse is that the flooding will negatively affect your metrics. If it's not really a good site, just don't get a link on it. This is especially popular here in the Philippines so please be careful.
Keyword Stuffing – This refers to the overuse of keywords. It is fine to add keywords to your content so search engine spiders can pick up on them. However, when you stuff your articles with keywords, the article will lose its quality, and your audience will pass it off as uninformative and not worthy to be read.
Link Spamming – Link spamming refers to the process of placing links anywhere on a website. From the body of an article to the author's biography to the comments section. Stuffing a page with link is simply spamming it, and spamming is never nice in the eyes of a netizen. It also refers to the process of taking advantage of sites that allow the posting of website URLs.
Forums are often having problems with link spamming because it is very easy to create a forum account and use that account to either post links to threads or post links to the profile. Remember that there are so many forums that welcome anyone to join. So imagine having to sign up to thousands of forums (by automating it) just to post your links. This will not only be a waste of time (since Google already knows about this technique) but it is also considered as link spamming.
You will do well by learning from the mistakes of others. Familiar names, such as J.C. Penney and Expedia, have fallen into the trap of using Black Hat SEO techniques to further their product lines. In the case of JC Penny, the New York Times noticed during the holiday season of 2010 that thousands of retail websites, even websites outside the retail business, were linking to the company's website: JCPenney.com.
What's more suspicious was that most of these unrelated websites were actually spam pages composed of keywords and anchor texts meant to bring the user, whatever he searches for, to jcpenney.com.
After consulting with an SEO expert, the New York Times alerted Google regarding this concern, and it was proven that a Black Hat SEO campaign was involved. Immediate action was done and apparently, Google "fined" J.C. Penney with low rankings on two separate occasions immediately after this initial issue. Aside from a very low ranking from Google, the company's reputation is now tainted for its "unethical" means to promote itself.
In the case of Expedia, Google fined the company with low rankings because of its heavy use of paid links. It is unethical to just buy yourself to the top, and Google responded by also tweaking its SEO algorithms, making them harder to trick.
As a result of black hat SEO, as well as Google's lowered page ranking, Expedia experienced a 4.3% drop in stock.You would do well not to imitate the techniques that these companies did, causing their plans for success to backfire.
SEO may sound difficult to understand at first, but once you have gotten a good grasp of how it works and how you can do it, things will get easier and you may find yourself coming up with your own SEO strategies for success. Of course, you can also just let others handle most of the strategizing for you, banking on their experience and skills to help your brand stay afloat in the seas of the digital market.
Mind, as with most other things in business, you do not always get to speed ahead of the rest on the first try.  It takes time and experience, a lot of fuel, a bit of sailor's luck.
But when it does happen and everything clicks in place, when your ship turns into the right wind or catches the perfect swell, all of the work will be justified and it's your brand's flag that will be flying in front of everyone else's.
Take The Conversation Further
We'd love to hear from you about this article. Join the LeapFroggr Lead Generation Dojo!