What Is Social Media?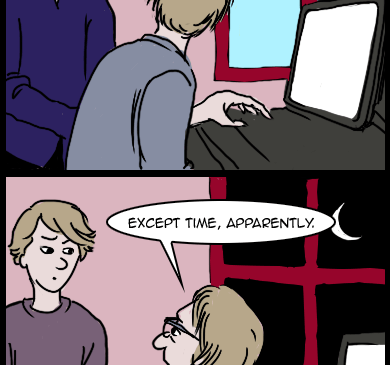 What is Social Media?
When people hear the term "social media", they immediately assume that it refers to social networking sites. However, social media is not limited to only using sites like Facebook, Google+, and Twitter, YouTube, and Instagram. In fact, you might be surprised to learn that the use of social media dates back to the prehistoric era, way back before computers and papers were invented.
What is social media? We can get the meaning of the term by first identifying the two words that make it up. Social refers to the interaction between people or group, and their behavior in society. Media, on the other hand, can be defined as a channel for communication and interaction. Thus, social media is all about the interaction of people and groups in a society using these tools and technology that were made for communication.
Social media is ever-changing. Today, social media refers mainly to the use of digital technology and virtual networks to build a platform for interaction.  It's not only a critical part of many of our businesses but has also changed the way we all do business.
Types of Social Media
There are actually categories for classifying social media.  According to Andreas Kaplan and Michael Haenlein, for instance, there are 6 types of social media:
1. Social networks
Most people are familiar with social networking sites. These are platforms where interaction between people and communities are encouraged and done online. People would often talk about their different backgrounds and common interests. They are able to communicate via profiles and groups. 
2. Blogs and Microblogging
A blog is a type of media where one person can generate content applicable to him that can be useful to other readers. The content is mostly author-centered, and it is similar to a diary in function, with the exception that it's public. These can have various types of content, usually text, but not always (some blogs are purely video-based or even image-based). Some blogs have commenting sections where the author can talk with his readers. Microblogging is a service focuses on only updating short statuses in profiles, which can be viewed by anyone who is subscribed in the profiles. Twitter is a good example. 
3. Collaborative works
This type of social media shows how a community of people can contribute to a single project. An example is Wikipedia, wherein a person can create an account and contribute his knowledge or research about a particular topic. 
4. Content and Media-Sharing Communities
This service allows a group of people to share all kinds of content over the Internet, from pictures to sounds to videos. Other communities feature profiles and liking and commenting sections that encourage people to organize content better and give their opinions about the subject of the content. Popular examples are Daily Motion, Flickr, and YouTube. 
5. Virtual Social Worlds
This is a service that provides the user the chance to live in a virtual world. It is different from social networking sites in a way that the person can create a new self. He/she can create an avatar and explore a virtual world. An example is Second Life, where a user can go to different worlds and interact with other characters. 
6. Virtual Game Worlds
Games also play a huge part in social media. A lot of the young people go online to play multi-player games where they can also chat and form friendships with other players. This service is different from the social worlds, since here, each player has a story and a goal, while in a social world like in Second Life, the person can do anything he wants. An example of a virtual game world is the World of Warcraft. 
Tips When Using Social Media for Business
Thanks to the Internet, using social media for your business today is a cinch. There are plenty of platforms for you to use to establish your company and build an online presence. From creating an account as a seller on eBay, to using social networking sites to sell and promote your brand, to creating your own website, you won't run out of options. However, one mistake that starting businesspeople often make is trying to do too much at once.
Success takes time, and with an online business, you'd want to take things slowly, especially if you're considering using a lot of social media services. When you try to do multiple things simultaneously, you risk being burned out, and you defeat the purpose of taking advantage of all the features of a single social media service or site.
For instance, if you want to promote your physical store or your website's products on Google+, you can do so by creating a business page there. Create a profile, establish a following base, and post high-quality content to endorse your products. Update your posts regularly and observe the behavior of users on Google+. Look into Google+ Local and Google Places if you'd like your local store to be found easier online. Find out more about AdWords and its Keyword Planner to increase the chances for visibility. So you see, using one social media site takes a lot of time and effort.  This means that even if the site's services are free, you will still be paying something.
If you were to start creating a business page on Facebook when you're in the middle of building one on Google+, you'd get confused very easily. You won't enjoy the process of learning and starting a business. Doing too much may eventually lead you to stop all of your endeavors altogether, and that's not good.
Since time is precious, you'd want to balance the time you have on building your social media sites. This is very easy to do by first creating an outline, never forgetting to include your short-term and long-term goals. While success cannot be measured, it's still good to have a plan to keep you on track.
Managing your time would also prevent you from getting exhausted too soon, and it will prevent you from wasting time, especially if you have a physical store. You don't want to succeed online, when your actual store is not being handled properly. Social media dashboards can be used to help you with any time management issues. Examples of Social Media Dashboards are HootSuite and TweetDeck. These will help you look at your notifications without navigating away from the page, and you can use these to schedule posts and updates.
While you're working on time management and creating an outline on how your business will look like, you might as well think about the business approach you think will attract more people. Do you want to appear business-like? Or maybe you'd want to exude a fun and friendly attitude. It's best if you find the balance between professionalism and informality so that people can take you seriously, yet still find you approachable.
Best Practices in Social Media
Whether you've created your own website, or you've simply created an account on eBay or Facebook, you're aware that the more views your product pages get, the more you increase your chances of striking a deal. A high viewership can also affect your page's ranking in the SERPs, alongside proper keyword usage and creation of high-quality content.
Even in the online business world, there are best practices to observe to increase traffic for your page, profile, or website. Here are just some of them:
Make sure that when you create a website or a profile page, all the information that is important for your customers is there. Your store's location (if you have one), your contact details, email address, and a brief company description should be there. If you're thinking about creating a business page on social networking sites, don't forget to upload a profile picture. The picture should be related to the company, such as a logo or a clear headshot of the owner or the product.
If you have created business pages on different social websites, ensure that the information is updated and consistent. This will help you establish your brand more effectively, as well as lead more people to your company.
With social media, you have more room to create a following. It becomes very easy to communicate with people and engage them in conversation and activities that are related to your company. When you have gathered a large community of customers, you can expect this many people to attract more.
Aside from just talking to your followers, don't be afraid to get up close and personal with them. Most social media sites have forums and sections where people can give their opinions and comment on a page. Use these to get to know your customers, and answer any of their inquiries. If you are using social networking sites for your business, it's a good practice to update your posts regularly and post statuses that will encourage your followers to interact with you.
Be creative in how you promote your products. Social media provides you with plenty of platforms to endorse your products and services, so use your time and space wisely. Optimize your pictures and come up with fun captions to make your posts look more appealing. Don't forget that videos can also be used to get more views and shares of your product. If you have the time, the budget, and the skill, you can try making your own commercials.
Aside from putting pictures and videos of products on your accounts, you should also spend your time creating high-quality content that is relevant to your business and useful for your readers. You can establish a reputation as a credible author, and when you keep talking about helpful subjects, your followers will see you as an expert at what you do. A high credibility can positively affect your page ranking in the SERPs, too.
If you've read our article on digital marketing, you know that there's such a thing as acceptable and unacceptable forms of marketing your products. Outbound marketing refers to spamming and forcefully sending out promotional messages to your followers very frequently, when people are not asking for it. This "interruptive" form of advertising is frowned upon by Google.
Instead, you should focus on inbound marketing, where you create content and links that will entice people and help them get to know your company and your products easier when they want to. All forms of social media have these rules on etiquette, so it's wise if you understand these rules before you implement your own rules.
Another important thing that you need to consider when choosing the form of social media is your demographics. There are two ways in which you can go about your business with demographics in mind. One is that since you know the largest percentage of people who are your customers or are following you, you now have an idea of the kind of people that your company attracts. Thus, you can focus on providing products, creating content, and working on an approach that will be appealing to this demographic.
Second is that you get an idea of what social platform to use, or you can use a certain platform to target a specific demographic. For example, if you put your products on Pinterest, then your page's content should be specifically targeted for women as they dominate that network and they have a higher chance for conversion. For the young people, they often love to look at content that is visually appealing, so you might want to look into YouTube and Instagram.
If you want to focus more on promoting your business locally or nationally, then you should be aware of the most used forms of social media in your area, specifically social networking sites. For each country, there's usually a unique but dominating social network. In China and Korea, it's Qzone. In Brazil, it's Orkut. In the Philippines, it's still a mix of Facebook, Twitter, and Instagram. Filipinos also love to check out blogs and buy-and-sell websites to look at and compare products.
To summarize, social media is defined today as the practice of using modern tools and technology like the Internet for social networking and interaction. In the business world, social media has provided platforms for companies to establish their credibility, promote their brands and products, and reach out to more customers.
There are different types of social media, all of which aim to share content, enhance interaction, and encourage collaborations. Social networking sites, blogs, microblogs, content-sharing sites, virtual worlds, virtual game worlds, and even news networks all fall under social media. Most of these, if not all, can be used to start and advertise your company.  You just have to understand how they work and how to use them.
While there are obviously plenty of social media services that you can use for your business, it's best if you start focusing on one at first. By doing this, you'll be able to concentrate your time and energy on building up a strong presence online, and you won't be overwhelmed by the many things that you need to do.
Start with the bigger and more popular networks, as they already have their own set of users. If your business has customers that rely on visual content more and are women, then Pinterest is a great place to start. Instagram is not a bad place to start marketing visual content as well, especially if you know how to attract followers. Great with videos? Start with YouTube or Vine. Are you in a niche where people ask a lot of questions? Try Quora or Jelly. By getting to know your customers and your brand, you will have a better idea of the platform that you can use to promote your business.
When using social media for business, it's important to first create an outline of how you envision your company to be. Write down your short-term and long-term goals, and jot down the ways by which you can achieve these. Immerse yourself in market research, including research about your competition and target customers. Your research will give you more ideas on how you can market your wares effectively.
Finally, there are best practices that you have to follow to increase your page viewership. These practices are not difficult to do. They may be as simple as promoting your products the right way, creating relevant content, and engaging with your followers. When you devote yourself to these practices, you increase traffic to your page, which often means more money and a higher visibility on the SERPs.
Take The Conversation Further
We'd love to hear from you about this article. Join the LeapFroggr Lead Generation Dojo!